March sees social games in free fall - Superdata
Research firm puts US digital revenues up 2% to $1.01 billion despite 10% drop in social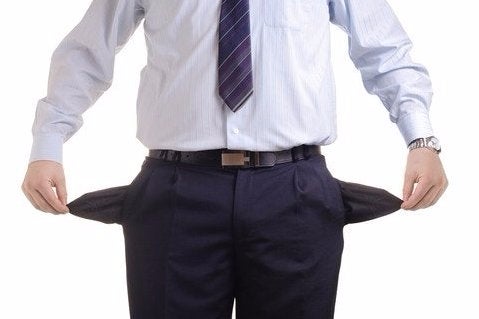 "Doom and gloom for social games as digital games total $1.01 billion in March."
That was Superdata's summary of its March US digital game sales report. The firm--which collects digital point-of-sale data from developers, publishers, and payment service providers--found that even though last month's US digital game revenues were up 2 percent year-over-year, it had to overcome a dismal showing from social games to post even that modest growth.
"The social games segment appears to be in a free fall, dropping almost 10 percent in revenues," the firm noted, adding, "Despite new releases by Kabam, the enthusiasm for social games is waning in favor of games on tablets and smartphones."
However, even mobile revenues were off for the month. Superdata reported that mobile spending was essentially flat (down .4 percent), but trending upward after an expected seasonal dip. The firm expressed interest in Nintendo's recent move into mobile, but noted that it still faces a significant task in adapting its existing franchises to the platform. Specifically, it noted that the mobile game Pokemon Shuffle has more than a million players, but is still dwarfed by the similar Puzzle & Dragons. Still, the firm seemed to approve of Nintendo's partnership with Japanese mobile publisher DeNA.
"As a growing number of mobile game companies set their sights on Asia, and specifically China, building a strong presence in Japan may yet be the more convincing strategy on tackling this market as mobile revenue per paying user is more than three times higher there than in China," Superdata said. "If nothing else, it will help offset the never-ending increase in marketing expenses, especially now that TV commercials are becoming the next frontier in user acquisition wars."
With social revenues sliding and mobile numbers flat, the growing console digital market helped push US sales into positive territory. US sales were up 20 percent to $84 million for the month, according to Superdata. Worldwide, Battlefield Hardline sold 425,000 copies across digital storefronts in its debut month, while Bloodborne managed to sell 155,000 copies.
"After the release of the beautiful but terribly short game The Order: 1886 proved somewhat of a disappointment, the March release of Bloodborne has the makings of a hit for Sony," the firm said. "The combined sell-through of over a million units just 12 days after release is a remarkable success."