Maple Story and mobile expansion push Nexon to record revenues
Online game company's efforts to diversify business bearing fruit, surging Korean business offsets shrinking revenues from China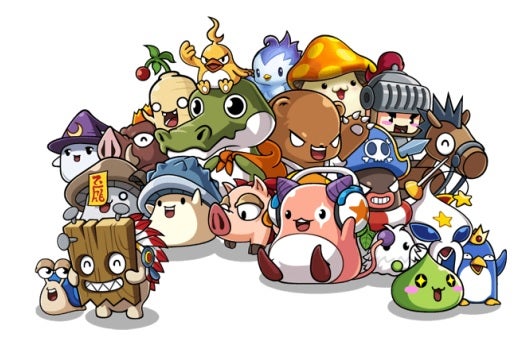 Nexon today announced record high revenues for its fourth quarter and full-year financial results, showing that the online game publisher's efforts to expand its mobile business are paying off.
Overall, Nexon's fourth quarter revenues were up 35% to ¥66.4 billion. The company posted a net loss of ¥29.8 billion, but attributed it to a deferred tax liability and foreign exchange losses.
For the full year, revenues were up 18% to ¥293 billion, while net income was down 51% to ¥56.2 billion.
Interestingly, the company's key drivers shifted over the course of the year.
For example, revenues from the Korean market were up almost 84% for the year and made up 56% of the company's entire business, compared to just 36% in 2019.
At the same time, the Chinese market shrank significantly for Nexon, with revenues down 16% in 2020 and at their lowest mark since 2016.
For 2020, mobile made up 33% of Nexon's revenue, up from 24% the year before and an all-time high for the company.
The degree to which the company relies on its biggest brands has also changed.
With more than $15 billion in lifetime gross revenues, Dungeon&Fighter has long been one of Nexon's biggest franchises, contributing more than half of its revenues as recently as 2018. However, Nexon's other franchises have grown and MapleStory enjoyed a resurgence in 2020, putting Dungeon & Fighter's contribution closer to one-quarter of revenues in 2020.
In 2020, MapleStory saw revenues jump 98% in Korea year-over-year and 134% in North America and Europe. The game has been running since 2003, and lifetime revenues have surpassed $3 billion.