Making sure Pride Month isn't just a moment
Riot developers behind annual Pride efforts talk about being authentic to players and social change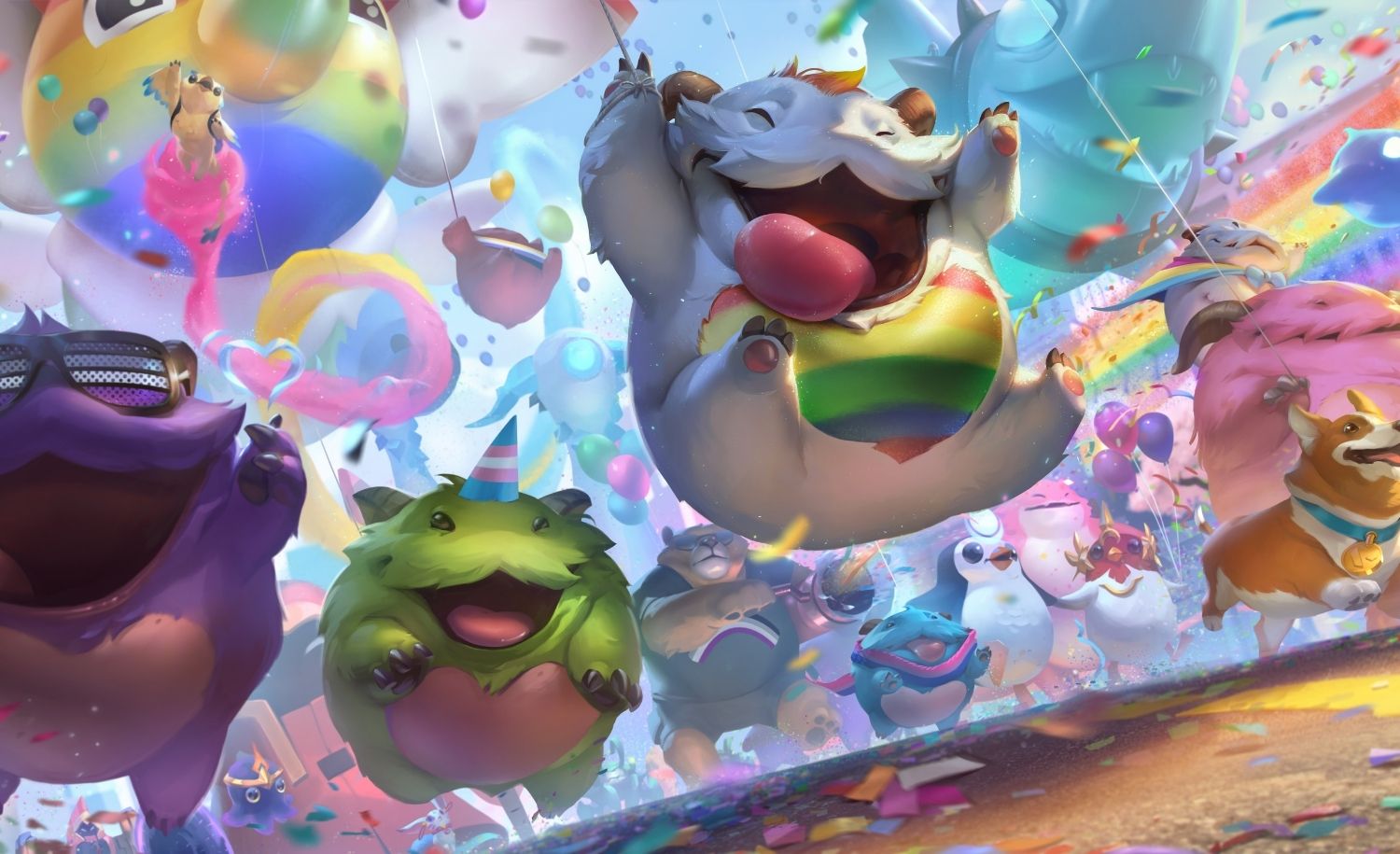 Social change is often said to take place at a glacial pace, but sometimes the people fighting for it can recognize strides easier than those on the sidelines.
At least, that's one takeaway from GamesIndustry.biz discussion with Riot Games' people program manager Alexander Quach and game designer Jake Street to understand how they address those concerns during Riot's yearly Pride event.
At Riot, focus groups are known as "RIGs" (Rioter Identity Groups) and one such group is the Rainbow Rioters, which Quach co-founded.
"When I founded the Rainbow Rioters [identity group] it was back in 2017, we had to explain different identities to folks and what they meant," says Alexander Quach.
"In general the world at large was still getting an understanding of different phrases, terminologies, and pronouns. To this day I think of the level of information that has been disseminated across the company and world, everyone's growth in that area has been astounding. For me the process has been easier and easier, and this year has been the easiest."
As a designer, Street explains that creating in-game content that resonates with the LGBTQIA+ community is more involved than just slapping a rainbow on everything.
It requires speaking with multiple teams -- such as development and product teams -- to determine how much time and resources are necessary. Additionally, the team collaborates with employee resource groups to best determine if the target audience will be receptive to products. Working with these team members allows them to get multiple feedback on their ongoing projects and efforts.
So for all products, art and more, RIGs provide key feedback.
The physical merchandise collaboration process is somewhat different as it involves working with external parties, Quach says. The choice of items, the vendor, the time of shipping, and so on are some of the details required to make sure customers receive their items in time. This process also involves speaking with RIGs to determine what products people would likely purchase that year.
Merchandise manufacturers aren't the only external entities Riot has to coordinate with to pull off its Pride promotion. This year Riot partnered with the charity It Gets Better Project, with 100% of its proceeds from the Pride event going to the organization. This partnership adds an additional stakeholder to the mix as the merchandise represents the charity as well.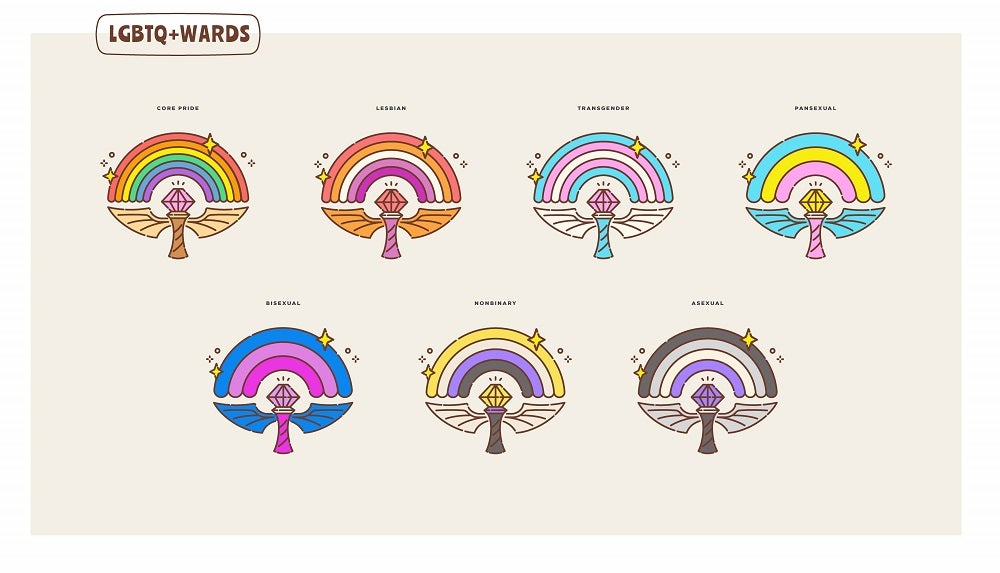 While Street and Quach say running Riot's Pride promotion has gotten easier over the years, some aspects remain tough.
Quach say that a consistent challenge is working with partners to navigate local cultures, laws, government, and age ratings for the regions they plan to release Pride content for. This process often requires time, as regional laws and sentiment towards the LGBQIA+ community are changing over time.
"For example, in some regions our event isn't called Pride, it is called 'new colors.' We did that intentionally so our players could experience this content," says Street.
"We weren't able through local laws, or in some cases through more normative restrictions, to launch it as Pride."
These compromises allow the team to get content into the hands of the most consumers possible. And even if it's not explicitly labelled under the Pride banner, they say the LGBTQIA+ community in these regions would recognize that the content is for them.
When measuring the success of the event, they look to player interactions and feedback. Social media, player sentiment, and in-game engagement allowed them to see what resonated with the community. Quach and Street say that actively listening to players is key to helping improve year after year.
"We work with charities, we work outside the month of June, speak on panels, and more."

Alexander Quach, Riot
Companies celebrating Pride month regularly receive criticism that they are using queer marketing simply for monetary gain. Although they sell products that are seemingly inclusive, many aren't active allies in social justice for the LGBTQIA+ community. Without this work, people feel that it's performative or simply "rainbow capitalism."
When asked if people feel Riot's Pride work and merchandise may be performative, Street and Quach point to their past and present work as an answer. Street explains that a part of easing those concerns is communicating that the push to celebrate Pride starts with queer community team members working at Riot. Events, items, merch, and so forth, centered around Pride aren't corporate mandated; they are the work of people who decided to take action.
And even though Pride month is over, rest assured the work is ongoing.
"We work with charities, we work outside the month of June, speak on panels, and more," Quach says.
"It's the culmination of [Riot's] work history to the community. That speaks for itself, so consumers can look at that to see their actions and work is ongoing and not just at a certain time of the year."
In recent years, the games industry has become more aware that it has a ways to go with diversity, equity, and inclusion. Both Quach and Street believe their ongoing work aligns with this as Riot continues to support the LGBTQIA+ community.
"It's also important when there's not a story in the news to still push that," Street explains.
"What I really try to do is to continue that momentum so it's not just a moment. This needs to be a trend we need to reinforce, not because we only care about it when something happens. [That] would be reactive instead of proactive."