Majesco Boston shuts down [Report]
The Massachusetts-based studio ceases its social gaming operations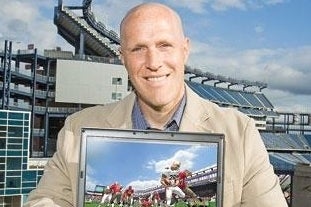 Social game developer Majesco Boston has been closed, according to one former employee at the studio.
"I enjoyed my time at Majesco. I hate that it ended so abruptly with the whole studio closing, but that's the way the industry is. Anybody need a Design Director?" said former Majesco senior producer Chris Pasley in a Facebook update.
Majesco Boston was born after Majesco acquired Massachusetts-based developer Quick Hit in 2011. The studio had developed the Facebook title Quick Hit Football and was home to thirteen employees in total. Quick Hit founder Jeff Anderson (pictured) became Majesco's senior vice president of Social and Mobile Games. Anderson was also the founder and former CEO of Lord of the Rings Online developer Turbine.
Quick Hit Football was not the only game from Quick Hit, with the company also releasing the free-to-play mobile titles Legends of Loot for Android and iOS last year.
Majesco has not responded to GamesIndustry International's request for confirmation.