Beleaguered Majesco raises $6m, appoints new directors
The Cooking Mama and Zumba publisher is getting a little help from "certain accredited investors"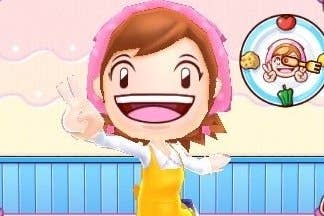 Majesco has had a rough time with layoffs and the threat of Nasdaq delisting. Most recently, Casey Lynch, Majesco's vice president of publishing for its Midnight City label, left the company, and it's unclear what future there is for Midnight City or Majesco itself. Today, however, the publisher got a glimmer of hope in the form of $6 million raised by "certain accredited investors, approximately $1,000,000 of which has been released to the Company."
Yesterday, to raise the funds Majesco issued its shares at a purchase price of $0.68 per unit. While $1 million is being made available to Majesco right away , the other $5 million will remain in escrow and will be released pending certain conditions being met, including the approval of stockholders.
At the same time, while Jesse Sutton will continue to serve as Majesco's Chief Executive Officer, he has resigned from the Board of Directors. Allan I. Grafman has also resigned as Chairman and member of the Board of Directors. Majesco filled the two board vacancies by adding Trent D. Davis (Majesco's new Chairman) and Mohit Bhansali - both have also been appointed to Majesco's Audit Committee, the Compensation Committee and the Nominating and Governance Committee.
"This financing and the changes to our board position us well as we continue to pursue strategic alternatives to maximize shareholder value," said Sutton.