Made in India, made by indies
Roosh Interactive, June Software, Yellow Monkey Studios and Lucid Labs are leading the line for India's indie developers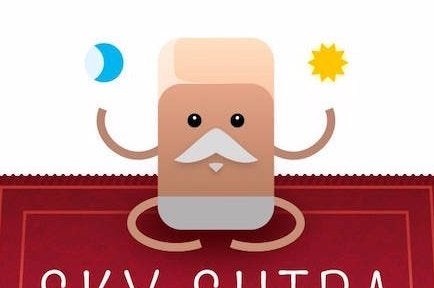 Anyone seeking an introduction to an unfamiliar development could do a lot worse than being an awards judge. The very thing that makes judging such an ambiguous honour under most circumstances - exploring and assessing dozens of games in a relatively short period of time - becomes its greatest virtue. By the time I had completed my responsibilities at NASSCOM GDC, I had seen what felt like a complete cross-section of the Indian industry - from student projects to two-person teams to studios with a dozen or more employees.
The standard of the games on show varied, of course. It always does. But a fellow judge who had been involved in previous iterations of the awards was struck by the rate of progress. The best work in 2015, they said, was far beyond the highest standard of even three years before, and a huge step towards parity with other industries around the world. In this article, GamesIndustry.biz talks to some of the standouts; four very different studios united by a common passion.
Roosh Interactive - Mr Zipsack's Adventure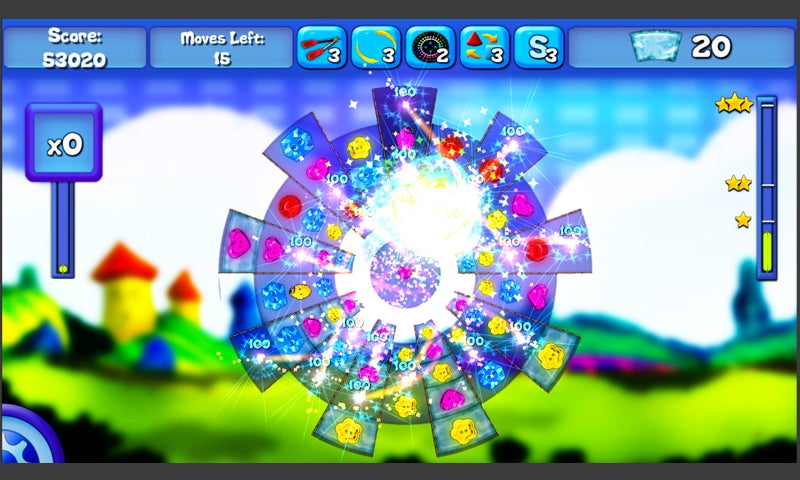 Game developers in India are playing catch-up; late starters in a global race, the leaders of which have a multi-decade advantage. In that context, any sign that the gap is closing can be precious. Events that are relatively commonplace in the US or the UK take on huge significance. Disney's $100 million acquisition of Indiagames is a perfect example. Even now, five years on, the size and visibility of that deal is considered a milestone for the country's games industry.
"It got an exit," says Srinivasan Veeraraghavan, who was studio head of Indiagames at the time of the acquisition. "That was pretty big news round here." It also had a profound effect on the direction of his career, which started when he joined Indiagames in 2003. Faced with the prospect of working exclusively on Disney IP, Veeraraghavan and three colleagues discussed the possibility of going it alone. "They [Disney] didn't want anything fresh, but we were eager to try something new," he says. "To make our own IP."
"They [Disney] didn't want anything fresh, but we were eager to try something new. To make our own IP"
Roosh Interactive was founded in August 2013, backed by enough angel investment to grow the team from four to eight within the first year. The experience its founders earned during their time at Indiagames is evident in the polish and precision of the two games I tried at NASSCOM GDC: Mr. Zipsack's Adventure, a brightly coloured puzzle game, and Sniper Deathmatch, the title of which could double as an elevator pitch. Both exist in popular and relatively crowded genres, but with enough individual character to stand apart from any specific competitor. More to the point, both feel like complete products, finished to the high standards required in the global marketplace for mobile games.
"We're not sure what we're really good at yet," says Veeraraghavan. "If Sniper is a hit then maybe that will allow us to go in that direction." Roosh Interactive has already taken a vital step towards that goal, signing a publishing deal at GDC last year based on an alpha build of the game. "Seven publishers showed interest," Veeraraghavan adds. "Chillingo was the biggest."
In dozens of conversations throughout NASSCOM GDC, the importance of an Indian-made game becoming a global hit surfaces again and again. That it will happen eventually seems inevitable, and companies like Roosh Interactive, which combine a commercial instinct with rigorous standards, will surely be the source.
"Our country has been waiting for something nice like that to happen," Veeraraghavan says. "I really feel that we are climbing the ladder. We're learning."
June Software - MaskGun
In that respect, Roosh Interactive has much in common with June Software, a Pune-based studio that started in 2008. The company tasted success early, launching the TapToLearn brand of educational software in 2010. TapToLearn products have been downloaded 20 million times and are used in 12,000 U.S. schools, according to June CEO Roby John, and they bear the same message as all of the company's work before or since. "We put 'Crafted in India' on all of our titles," John says, "because we want to tell the world, 'Hey, a high level of developer exists here.'"
But that success brought with it a problem. June Software's team had every reason to focus entirely on educational software, but that did little to stir the creative spirit. "Our team just got so bored," John says. "We had a choice of losing a lot of people, or making different games." Together, they decided to bring the company's products in line with their own tastes, and create realtime multiplayer games for mobile devices - a rarity back in 2011 that June was oddly well placed to tackle.
"We don't really worry about competition. Startups kill themselves. If you don't bring that quality you're going to die anyway"
"In a classroom, you are dealing with 60 students playing against each other," John says. "They want to see their scores on top of the screen, they want to dominate a leaderboard. They are actually always talking to a server. They are playing in a competition."
In November of 2011, the company was selected for the winter 2012 batch at Y-Combinator, the prominent startup incubator. John rented an apartment in Silicon Valley for the entire team for six months, an experience he describes as, "not as glamorous as the Social Network movie," but of profound importance to what June has accomplished since. "We don't really worry about competition now," he says. "Startups kill themselves. If you don't bring that quality you're going to die anyway."
That much is clear from MaskGun, a multiplayer shooter that clearly displays the team's impressive technical abilities. These are the standards that John wants the world to associate with Indian developers, and that's more than just easy sentiment. In a session at NASSCOM GDC, June said that it would be open-sourcing most of the tools used in the development of Maskgun. It received more than 30 enthusiastic requests within a few hours of making the announcement.
"We want to encourage the building of better games in India," John says, "to engage with the community and work with developers who don't have that experience. We've been doing this for eight years, but we can help them to make great games without having to worry about those basic things.
"It's not about leadership. It's about community building."
Yellow Monkey Studios - Sky Sutra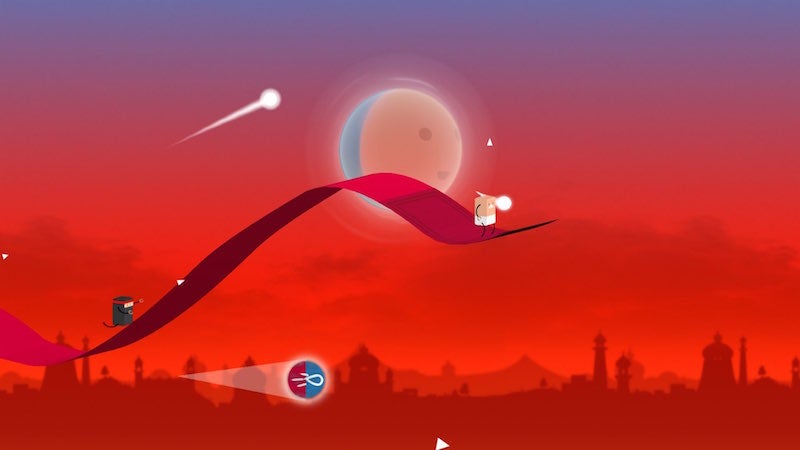 For both Roosh Interactive and June Software, making games that can stand comparison with those from more established industries elsewhere in the world was important - even a point of pride. And they aspire to a similar level of success, focusing on popular genres and familiar mechanics to raise the chance of reaching a mass audience. Emerging industries need companies doing exactly this to ensure future growth, but the story doesn't end there.
As one half of Yellow Monkey Studios' core two-man team, Shailesh Prabhu has been a defiantly independent developer for almost nine years. He got his start as a game designer in 2004, working for Dhruva Interactive, a pioneer of the Indian games industry. He then moved to Nazara, another of India's biggest companies, but it didn't take long to realise that the most reliable work for making a living wasn't necessarily the most creative or inspiring.
"For me the game comes first. If we make enough money to make another game, or even just to survive, we're okay with that"
Yellow Monkey Studios was born in July 2007, with a goal of, "doing work that we wanted to do, that we felt comfortable doing. With varying levels of polish, simply because we had varying levels of funding, but in the last two or three years I feel we've established a good level of quality, a good level of gameplay. We feel more confident about our skills now."
Right now, Yellow Monkey is working on Sky Sutra, without question the most immediately satisfying game of the dozens my fellow judges and I played. The design is simple - sparse even - and yet it is fast, compulsive and, above all, original. So much of what we saw was obviously patterned on Candy Crush, or Cut The Rope, or Clash of Clans, but Sky Sutra had a clear identity of its own, in addition to what Prabhu describes as, "slight flavours of India," in its concept and aesthetic.
"I'm sad about it, but most Indian studios - whether they call themselves indie or they are big - they're either trying to cash in on what the current trends are, or trying to find a VC-friendly way to do game development," he says. "That starts with an analytical or financial approach first, so there aren't too many people doing games based on what they want to make. I feel that's a shame."
Prabhu is neither arrogant nor a fool. He understands why so many developers choose to follow a successful leader, just as he understands that Yellow Monkey's approach could be seen as a commercial risk. Ultimately, he says, it's a matter of knowing your own priorities.
"I mean, I don't want to die poor, but for me the game comes first," he says, smiling. "If we make enough money to make another game, or even just to survive, we're okay with that. We've been able to pull it off so far."
Lucid Labs - Stay, Mum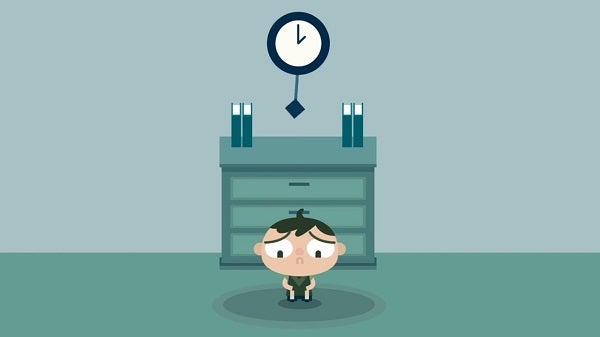 Yellow Monkey Studios isn't alone in taking that view of the country's development culture. Due to the relatively small amount of revenue generated by Indian gamers, the overwhelming majority of Indian studios are focused on making products for the international market - as high as 75 per cent, according to NASSCOM's data. Following the prevailing trends is regarded as a more sensible practice, particularly when Indian VCs don't properly understand the games business.
"In India, people don't like to create their own path. They like to follow a path," says Chirag Chopra, founder of the New Delhi-based indie developer Lucid Labs. "Right now, on the app stores, most of the games are arcade, puzzle, simpler games. Here, if something works with western audiences it's just easier to convey to someone - like an investor - that you're making Clash of Clans, but an Indian version."
Chopra completed a postgraduate game design course in 2014, a creative, collaborative environment that made the transition to a workaday development job difficult to bear. Independence isn't as widely pursued within Indian society as it is in a country like the US, but Chopra readily admits that he, "just couldn't handle the corporate stuff." He left his first full-time job as a game designer after less than a year.
"In India, people don't like to create their own path. They like to follow a path"
Lucid Labs was formed shortly after, with the express intention of avoiding the rote creative strategies employed by some Indian studios. Instead, Chopra's key inspiration was thatgamecompany, the celebrated developer of fl0w, Flower and Journey. "Our goal is to make emotional experiences for mobile," he says, and that much is clear from Lucid Labs' first project, Stay, Mum, which was developed from an idea created for a game jam while Chopra was still a student. Like thatgamecompany, Chopra's team started with an emotional response they wanted the player to feel. The premise, the design and the art were organic consequences of that core idea.
"Such experiences are not easy to pitch in a minute or two," Chopra says, acknowledging the commercial difficulties that Lucid Labs' creative direction would seem to present. "You need to spend time on that kind of game to get the idea and the message. It is unique. There is only one other person I know [in India] who is working on this kind of game, and he isn't doing it commercially."
But that could also prove to be its greatest strength. The problem with Indian studios following international trends, Chopra says, is that even the finest products are no better than those made by wealthier and more established companies. With games like Stay, Mum, though, Lucid Labs is offering singular experiences to a market that, while niche, remains underserved.
"Right now we have those games on consoles, but we want to see those games on mobile," he says. "We believe games can provide more meaning for players than high-scores and unlocking new chapters. We can deliver a stronger message. That's our goal."
GamesIndustry.biz attended NASSCOM GDC as a guest. Our travel and accommodation costs were covered by the show organiser.