"You pay a heavy price for being a pioneer"
Rajesh Rao founded India's first game studio, and he is now pushing the country toward a brighter future with the NASSCOM GDC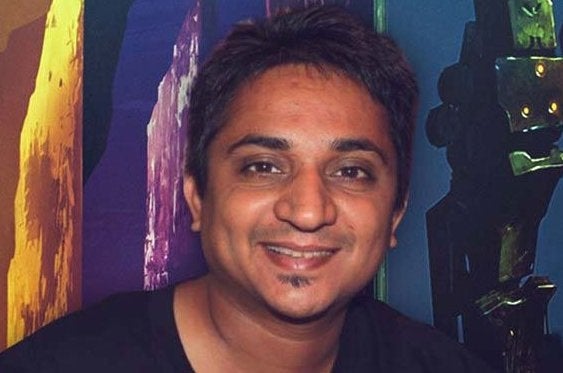 Like all businesses selling entertainment to the masses, game developers tend to be liberal with sensational claims about their work. Games have the capacity to blow minds, but not nearly as often as their marketing materials would lead you to believe. No medium can exist for 40-something years without new ground being broken, but you'll find the term "ground-breaking" thrown around by several dozen developers in a given year.
"Pioneer" is another such term, and those who readily apply it often miss an essential truth about being one: it's hard, and only in rare cases can the rewards be quantified in dollars and cents.
"Being a pioneer is cool, but being a pioneer is very, very tough," says Rajesh Rao, the founder of Dhruva Interactive, and one of that rarefied group for whom "pioneer" is an accurate description. "You pay a heavy price for being a pioneer. That's the way it is."
When Dhruva Interactive was founded in 1997, it was India's first game developer. Not "among the first" or "one of the first" - the actual first. Reflecting on that time now, his energetic voice distorted by Skype's hiss and crackle, Rao seems amused by - and a little in awe of - the "irrational exuberance" he once displayed.
"We were just young," he says, laughing. "There's just no other explanation for starting a games company in India back in 1997. There was no market. There was no ecosystem. There was no consumer."
"When I started, we had a room with a PlayStation and an Xbox, and most people we hired were seeing a console for the first time in their lives"
Again, there is scarcely a trace of exaggeration to those absolutes. Rao founded a multimedia company, fresh out of engineering school, in 1995, but within two years his head was turned by an emissary from Intel, introducing Bangalore to the capabilities of the Pentium II microprocessor. Gaming was a huge part of that message, and Intel has deployed a very skillful evangelist.
"This guy's job was just to evangelise, and sucker in people who could get suckered into it. We were very young and impressionable," Rao says. "It helped that he showed us a demo of Shiny's MDK. That was such a cool game. He said, 'This is what you guys should be doing. Multimedia is great, but gaming is awesome.' Our life was quite low maintenance back then, but we were talented chaps. So we said, 'Why not?' The fact that we would be the first in India also quite excited us."
The offices for Rao's multimedia company - where his small staff both lived and worked - was quickly converted into the first development studio in a country that comprised more than 15 per cent of the world's population. The name, Dhruva, is the Sanskrit word for the North Star. As Rao explains, "The star that shows the way."
The need for guidance was profound. In 1997, India had a population of just under 1 billion people, a super abundance of people at employable age. The problem for Dhruva was education; not in the academic disciplines associated with gaming - computer science, art, and so on - but in the past and present of the games themselves.
"When I started, we had a room with a PlayStation and an Xbox, and most people we hired were seeing a console for the first time in their lives," Rao says. "We would make them spend two weeks in that room before we started talking about anything to do with work. You're trying to learn the medium on the job, and your job is to make something in that medium that will appeal to people.
"When we hire people now we don't have to explain what a game is. They probably have been playing games for five, even seven years, and that's a big change. But when it comes to development, when it comes to that sensibility, it is still very rudimentary on an average level. Their level of exposure to games has not been enough."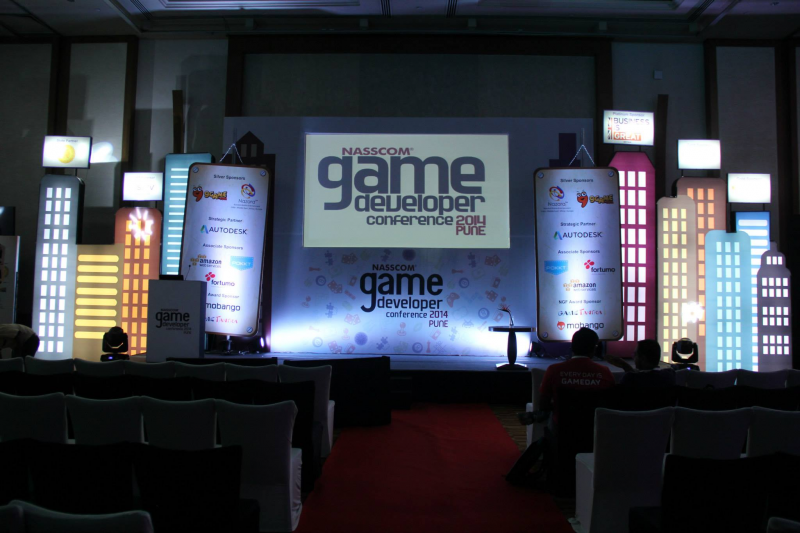 I encountered the same issue at the MEGA conference in Beirut, Lebanon, earlier this year - one of the first game-focused conferences to be held in any MENA country. The region produced more than enough engineers and programmers and artists and economists to make a fledgling games industry possible, but these disciplines are merely the bricks. The "sensibility" that Rao describes is the cement, and that only comes with time, with experience, with making mistakes and sharing ideas.
In that sense, Rao cannot help but reflect on the first ten years of Dhruva Interactive as a missed opportunity - at least in part. Within a few years of the company's foundation more developers started to appear in India's major cities, but they were isolated from one another. And not because of geography, though India is vast, and not because of culture, though India is diverse. According to Rao, that isolation was self-imposed.
"We were all such stupid people," he says of his fellow trailblazers. "We were all very young, and we all generally thought we were smarter than everyone else. But as you grow older you do become wiser, and you can look back at your past. When Dhruva was ten years old, in 2007, I looked back and asked if that ten years could have been reduced. The answer? Of course, yes. And not by just a bit. It could have been reduced by a lot, because there was so much learning on the job. We could have accomplished so much more."
"If we're going to create great games in this country it's going to be because we have smart developers. We have to create the talent"
In 2007, Rao decided to make amends. He was approached by NASSCOM, an organisation dedicated to growing India's IT industries. The NASSCOM Animation Forum's game content had proved popular enough to prompt a change in direction, allowing gaming to take centre stage. As the Indian industry's pioneer, Rao was the obvious choice to lead the initiative. Indeed, he was "happy" to do so.
"There was a desperate need for a platform. All of the kids needed to talk to each other, they needed to learn from each other. They simply couldn't make all of the silly mistakes we already made. That would have been a crime.
"I said, 'We are not going to focus on the suits and the business and the market. We are going to focus completely on the developers.' From there, everything will flow. If we're going to create great games in this country it's going to be because we have smart developers. We have to create the talent."
The NASSCOM Gaming Forum now has chapters in Mumbai, Delhi, Bangalore, Hyderabad and Pune, each hosting regular events throughout the year. Little by little, Rao and his associates at NASSCOM have nurtured a culture based on open communication, the sharing of ideas, and the acceptance of mistakes. The focal point of this activity is the NASSCOM Game Developer Conference, the biggest event of its kind in India, now in its seventh year with an expected attendance of 1500 people. Rao is obviously pleased that the conference is now internationally recognised, but his real pride is in the maintenance of those early ideals. Too many conferences seem concerned only with bringing in the biggest names, but Rao has a larger goal in mind.
"The content team now says, 'It's a largely mobile market, so why should we invite a tech lead from a console company?' It's a common sense point. They could be an awesome speaker, but that isn't relevant to India right now," he says. "The emphasis in the content is, 'Will our developers, at the level they are, for the market they are trying to address, and on the platforms they are most interested in, is our conference catering to them?' We are not name chasers. We are not star struck. We don't do that.
"We could call John Carmack, and he could give a great talk on the future of VR. People would come, they would be awestruck and have their pictures taken with him, but would they learn something they could use tomorrow? Possibly not."
GamesIndustry.biz is attending NASSCOM as a guest. Our travel and accommodation costs have been covered by the show organiser.