Madden NFL 22 takes No.1 in record August | US Monthly Charts
Consumer spending reached $4.4 billion last month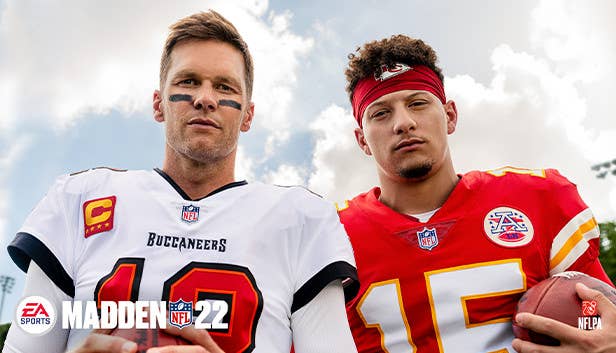 It was a record August for games in the US, with consumer spending reaching $4.4 billion, a 7% increase year-on-year, according to the latest NPD data.
Year-to-date spending reached $37.9 billion, which is a 13% rise compared to the same period last year.
Meanwhile, hardware spending increased 45% year-on-year, to reach $329 million, making it the biggest month of August since 2008. Year-to-date hardware spending grew 49%, reaching $3 billion.
The Nintendo Switch topped the hardware charts for the month (and for the year so far), followed by the PlayStation 5.
"After 10 months in market PlayStation 5 remains the fastest-selling PlayStation platform in history," NPD's VG industry analyst Mat Piscatella noted.
On the software side, Madden NFL 22 debuted at No.1, having released on August 17, and instantly became the fourth best selling game of the year so far. NPD noted that it's the 22nd year in a row that Madden NFL takes the top of the charts during its launch month.
EA's title was followed by Ghost of Tsushima, which reentered the charts following the release of its director's cut on PlayStation 4 and 5.
The only other new entry in the charts this month was Sega's Humankind, which debuted at No.4.
Accessories spending was flat year-on-year, totalling $164 million, while year-to-date accessory sales saw a 12% increase to $1.6 billion.
Here's the US Top 10 (based on dollar sales) for the period between August 1, 2021 and August 28, 2021, courtesy of The NPD Group:
| Last Month | This Month | Title |
| --- | --- | --- |
| NEW | 1 | Madden NFL 22 |
| 110 | 2 | Ghost of Tsushima |
| 2 | 3 | Call of Duty: Black Ops: Cold War |
| NEW | 4 | Humankind |
| 8 | 5 | Marvel's Spider-Man: Miles Morales |
| 4 | 6 | Mario Kart 8* |
| 1 | 7 | The Legend of Zelda: Skyward Sword* |
| 5 | 8 | Minecraft |
| 20 | 9 | Assassin's Creed: Valhalla |
| 7 | 10 | MLB: The Show 21^ |
*Digital sales not included
^Xbox digital sales not included