Lumines producer swaps Q Entertainment for Q-Games
James Mielke headed to Kyoto to join PixelJunk developer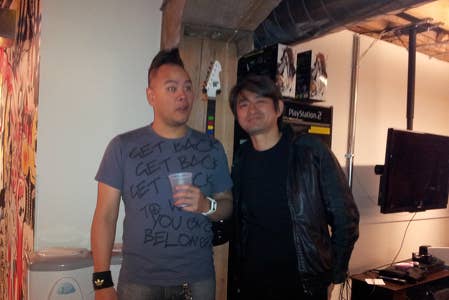 James Mielke, formerly a producer with Q Entertainment, has left the company for a new role at PixelJunk developer Q-Games.
"To be clear, Q and I are parting company on the best of terms. For a lot of reasons I won't bore you with the time felt right to shift gears and move forward," he told CVG.
"Ultimately, I have decided to stay in Japan for the time being, relocating to Kyoto. I plan to announce my next adventure shortly, which is something I'm very excited about."
Mielke was editor-in-chief of both 1UP.com and Electronic Gaming Monthly before joining Q Entertaiment in March 2009. There he worked as a producer on both Lumines: Electronic Symphony and Child Of Eden.
"I have had a wonderful three years at this company, fulfilling a lifelong dream of residing in my mother's home country, he continued.
He had nothing but praise for Q Entertainment co-founder Tetsuya Mizuguchi.
"It's thanks to my mentor and one of my best friends, Tetsuya Mizuguchi that I was able to come to Japan in the first place. He is truly as wonderful, positive, and cheerful as you probably assume he is. He's an amazing, positive force who helped me keep my head on straight in stressful times."
"It's not every day a guy like me gets to put his fingerprints on two great games in under three years, so for every learning experience and insight I gained and relationship I built while checking into every day at Q headquarters, I have Mizuguchi-san to thank."