Double Eleven signs with Pixel Junk developer Q Games
Studios to collaborate on a number of new game projects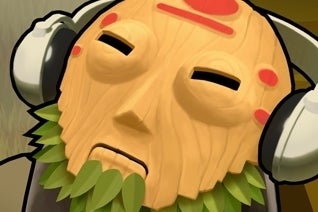 Pixel Junk developer Q Games and LittleBigPlanet Vita studio Double Eleven will collaborate on a number of new game projects, GamesIndustry International can reveal.
Double Eleven has recently ended its exclusivity deal with Sony, and is now publishing work such as Playdead's Limbo and Mode 7's Frozen Synapse on the PlayStation Vita.
"Double Eleven has an outstanding track record in video game development, and we like their way of thinking when it comes to publishing," commented Dylan Cuthbert, president of Q Games. "Q Games is about making memorable experiences for everyone, and Double Eleven are the perfect partner to see our vision through."
Q Games is best known for the popular Pixel Junk series for PlayStation 3, PSP and Steam, as well as Starfox 64 for the 3DS. Details of the partnership with Double Eleven are to be announced shortly.
"Q Games bring a phenomenal amount of knowledge, creative ability, passion and, most significantly, games to the mix," offered Mark South, COO of Double Eleven. "Most importantly, when we met Dylan and the team it became pretty clear that we would hugely complement each other's plans for making great games."