Lumberyard at heart of Amazon Game Studios' development woes
"They're still ironing out the kinks of what it means to own and maintain your own engine," says Amazon dev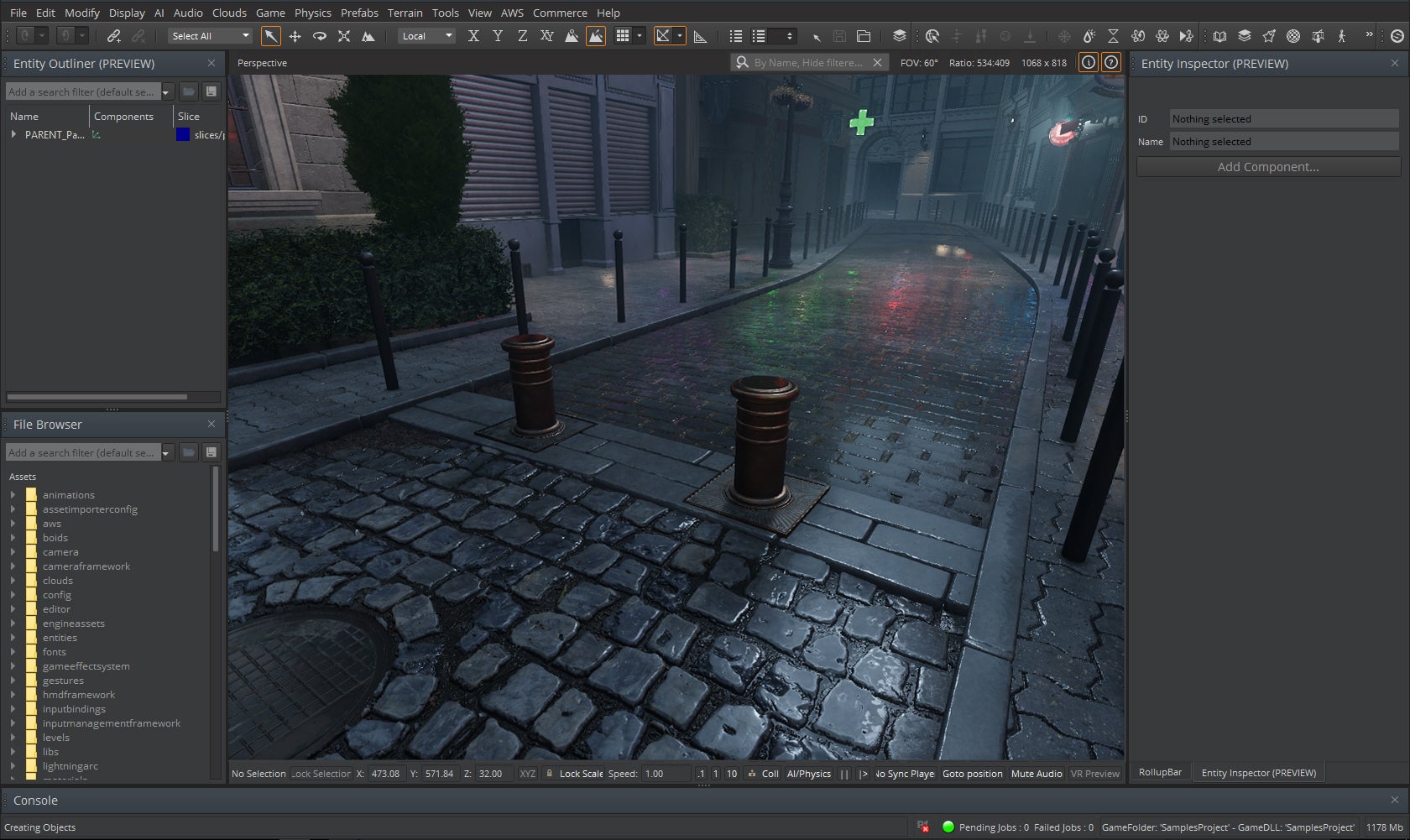 Staff from Amazon Game Studios revealed that the tech giant's proprietary game engine has caused a range of problems for the development outfit.
Launched in 2016, Amazon Lumberyard is a free AAA development engine. However, it's seen a very low adoption rate among external developers.
The only released games to be built on the engine are Coffence from Sweet Bandits Studios, and Amazon's in-house The Grand Tour.
Additionally, while Amazon Game Studios' titles like Crucible and New World are still under development, team-based sports brawler Breakaway was cancelled last year.
Speaking with the Wall Street Journal this week after "dozens" of staff were laid off, Amazon game devs anonymously laid out problems facing development with Lumberyard.
Apparently, the engine was not built with multiplayer games in mind. According to one developer, this meant developing Breakaway was like "driving a train while the tracks were still being laid."
"They're still ironing out the kinks of what it means to own and maintain your own engine," said one developer, referring to the Lumberyard team.
The problems have been so extensive, that Amazon will reportedly allow its in-house studios to use other game engines.
Formed in 2012 Amazon Game Studios' consists of around 800 staff across three studios in Seattle, San Diego and Irvine. Notably, it attracted several high-profile names, many of whom have since left, such as Far Cry 2 director Clint Hocking and Portal designer Kim Swift.
Star Citizen is the most high profile title using Amazon Lumberyard, but has been in development since 2012 and still has no release date. Wargaming also recently announced it was working on a new IP using Amazon tech.
GamesIndustry.biz has reached out to an Amazon spokesperson for comment.