Loot boxes to generate $20bn by 2025
230 million games are expected to buy loot boxes in 2025 -- that's 5% of all players, Juniper Research says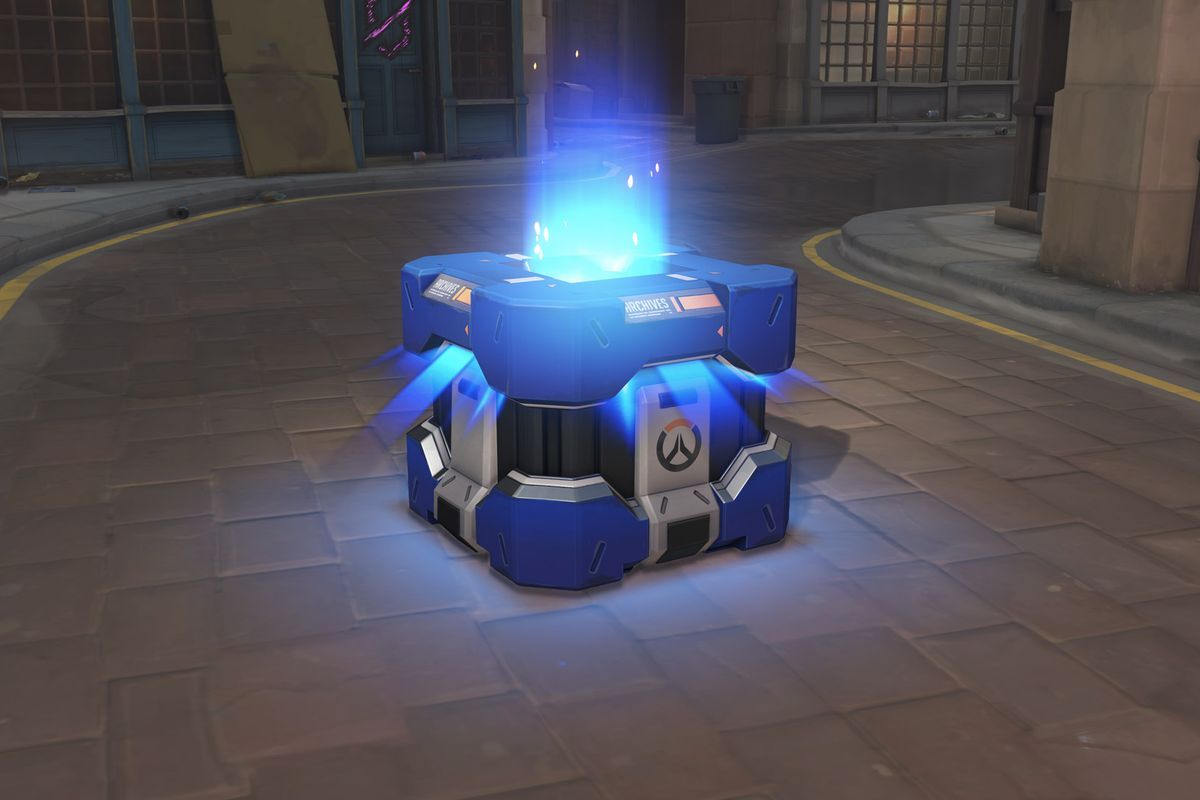 Loot boxes are expected to generate $20.3 billion in revenue by 2025, a new report by Juniper Research found.
The company added that over 230 million gamers -- or 5% of players -- are expected to purchase loot boxes in 2025, with mobile gaming content making up the majority of these transactions.
Juniper Research offered a geographical breakdown of the expected revenue, with Far East and China representing the wide majority of it (see below).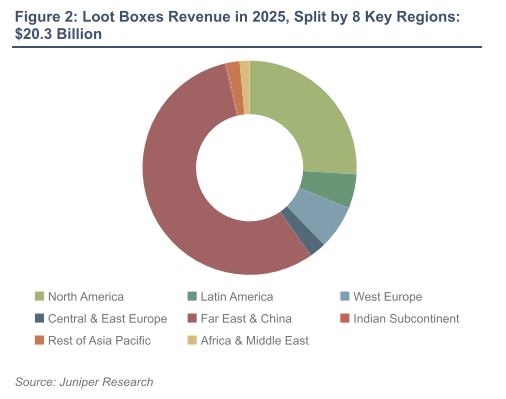 The study said that loot boxes made an estimated $15 billion in 2020, with average growth going forward around 5% per year. Juniper Research projected that growth will get slower and slower each year as "consumers become fatigued with loot boxes and legislative constraints limiting the market."
Skins gambling was also under scrutiny in the report, with Juniper Research estimating that total wagers will be reaching $321 million in 2025 compared to $221 million in 2020.
EA is regularly at the center of the debate around loot boxes; the publisher currently faces two class action lawsuits -- one in the US and one in Canada -- over their use in its sports games.
Last week, a lawsuit against the company's Dynamic Difficulty Adjustment tech was dropped -- the plaintiffs were claiming that the tech was used to push people towards purchasing loot boxes.