Little Loud shuts doors
UK game and animation studio behind Sweatshop HD calls it quits after 13 years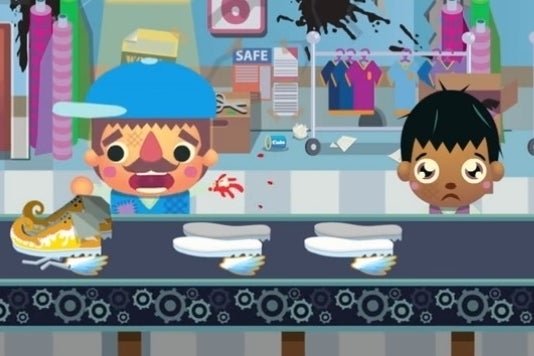 Little Loud is going quiet, as creative director Darren Garrett confirmed in a blog post yesterday that the Brighton-based game and animation studio is shutting its doors after 13 years in business.
"As anyone who's done it can tell you, it's hard work running a studio, and after a year of ups and downs it felt like the right time to let it go and explore other creative ventures," Garrett explained.
One of those downs was the death of Little Loud head of animation Nik Faulkner last month after a long illness.
"[W]ithout him we would not have been able to realise some of our ridiculously over-ambitious ideas," Garrett said. "He made the impossible possible."
Little Loud also found itself at the center of controversy earlier this year when Apple pulled its game Sweatshop HD from the App Store. The game casts players as a manager in a sweatshop who must balance the welfare of employees with the productivity and profitability demands of overseas clients. Apple said it was uncomfortable selling a game based on sweatshop management.
Despite the news, the studio still has one last game to release. Garrett said work continues on Little Loud's final release, Sticks and Stones, which is expected to launch in the coming months.
Beyond Sweatshop HD, the studio produced numerous animation and game projects for the BBC, Channel 4, and Paramount Pictures, covering well-known properties like Dr. Who, Transformers, Iron Man, and No Country for Old Men.