Life Is Crime coming to Asia via Red Robot/Next Media partnership
Red Robot Labs receives $5 million in investment from Next Media and expands into Hong Kong, Taiwan, and Japan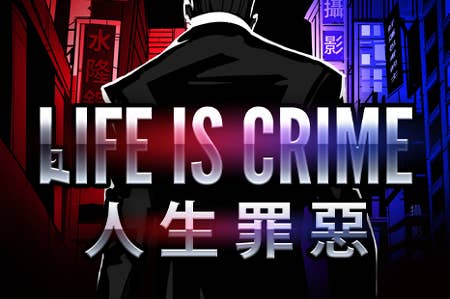 Red Robot Labs has announced a strategic partnership with Next Media to expand into the Asian market. Next Media Animation will be building upon Red Robot's R2 mobile gaming platform, while Red Robot will use the partnership to launch its location-based mobile title Life Is Crime in Asia. Next Media has invested $5 million into the platform and will be the first third-party studio to build on the platform.
"As a location-based platform company looking to expand globally, Asia was the obvious next step for us," said Mike Ouye Co-founder and CEO of Red Robot Labs. "After seeing Next Media's dedication to the creation of innovative content so similarly mirrored our own business objectives, we knew we had to work with them. I have no doubt they'll build cool games on our platform. They are the first of many third party studios that will be building location-based games on R2."
Red Robot's first title, Life Is Crime for Android, debuted at PAX Prime last year, with the iOS version having launched on the Apple App Store in January of 2012. The game has seen well over a million downloads and was one of the top 10 highest-grossing Android apps for five months.
"Next Media Animation is known for creating addictive content. We have been looking to expand into location-based gaming, but we were waiting for the right technology. We found it in Red Robot's R2 platform. We can't wait to let our creatives loose on their cutting-edge technology to see what we can do," said Jimmy Lai, Chairman of Next Media.
Life Is Crime will launch in Hong Kong on March 21, with subsequent releases in Taiwan and Japan.