Lego Star Wars: The Skywalker Saga retains No.1 as new releases slow | UK Boxed Charts
FIFA 22 and Pokémon Legends: Arceus returns to the Top Three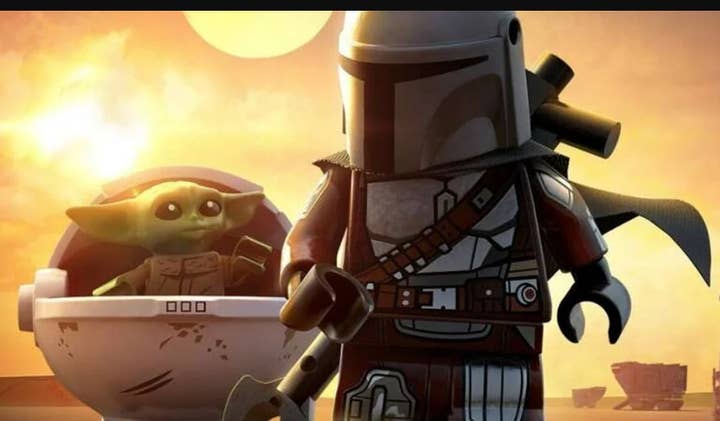 Lego Star Wars: The Skywalker Saga comfortably retains No.1 in the UK boxed charts for a third consecutive week.
The title achieved the result despite sales slipping 38% week-on-week. Overall, the Warner Bros game has broken records as the fastest-selling Lego title in history, both in the UK and worldwide.
It was a slow week for physical video game sales. FIFA 22 rose two places to No.2 despite sales dropping 32% week-on-week, while Pokémon Legends: Arceus also jumped two spots to No.3 after a 20% sales fall.
The one game in the Top Ten to rise in sales was WWE 2K22, which jumped seven places to No.12 after some price reductions on the game.
The previous week's big sellers were PS5 games, driven by the arrival of more PlayStation 5 consoles. Horizon Forbidden West drops from No.3 to No.7 after a 65% sales drop, Gran Turismo 7 falls from No.2 to No.11 after a 75% fall, while Spider-Man: Miles Morales actually rose a place to No.14, but sales were down 23%.
Elsewhere, recent Nintendo Switch release Kirby and the Forgotten Land falls out of the Top Ten to No.12 after a 57% decline in sales week-on-week.
There was one new game in the charts: MotoGP 22 at No.39. 37% of sales were on PS5, 31% on Xbox, 26% on PS4 and 6% on Nintendo Switch.
Here is the GfK UK Boxed Top Ten for the week ending April 23:
| Last Week | This Week | Title |
| --- | --- | --- |
| 1 | 1 | LEGO Star Wars: The Skywalker Saga |
| 4 | 2 | FIFA 22 |
| 5 | 3 | Pokémon Legends: Arceus |
| 6 | 4 | Mario Kart 8: Deluxe |
| 12 | 5 | WWE 2K22 |
| 8 | 6 | Elden Ring |
| 3 | 7 | Horizon Forbidden West |
| 9 | 8 | Grand Theft Auto 5 |
| 11 | 9 | Minecraft (Switch) |
| 10 | 10 | Animal Crossing: New Horizons |