Lego Star Wars: The Skywalker Saga | Critical Consensus
TT Games' blocky reimagining of the nine films marks an ambitious return to the iconic series

Today sees the launch of Lego Star Wars: The Skywalker Saga, a collation of cinema-adjacent Star Wars adventures developed by TT Games.
The Skywalker Saga was originally unveiled in December 2019 following the release of the most recent mainline movie, Star Wars: The Rise of Skywalker. It was initially slated to launch in 2020, but hit a couple of delays during the pandemic.
It was also reported earlier this year that employees at TT Games were subject to excessive crunch during the time that The Skywalker Saga was in development, as well as bullying and mismanagement which allegedly led to the delay of the game.
The Skywalker Saga contains adaptations of all nine mainline Star Wars films, retold in Lego's signature style. Players take control of popular characters from the films and move through levels, adventuring through retellings of the story's familiar plot lines, laced with the trademark slapstick humour of the Lego games.
It is dubbed as the most extensive Lego title to date, with "hundreds of playable characters" spread across an open-world galaxy full of collectibles. The Star Wars trilogies can be played in any order, but players must begin at the start of each one (no randomly dropping in at the Luke and Vader fight in Episode V, for example.)
"The perfect Lego game, the perfect Star Wars game, and a fantastic send off to an illustrious series as a whole"

James Law, Gfinity
As of writing, it currently has a score of 84 on Metacritic, composed mostly of favourable reviews. One of the highest ratings came from James Law at Gfinity, who, in a 9/10 review, called The Skywalker Saga "the perfect Lego game, the perfect Star Wars game, and a fantastic send off to an illustrious series as a whole."
In a 4/5 review for NME, Jordan Oloman said The Skywalker Saga is a "staggering game" and wrote: "By surrounding the linear co-op campaign fans remember with a gorgeous, gigantic open world full of things to do, TT Games has brought its golden goose up to speed, making its charming Star Wars adaptation more complete and accessible than ever."
Over at GameInformer, Andrew Reiner said in an 8/10 review that TT Games has delivered a solid game, but the sheer size of the project has left some areas feeling less satisfying than others.
"Developer TT Games has been making Lego games for a long time, and this ambitious project shows this studio at the top of its game, delivering brick-smashing fun and wonderfully absurd Star Wars humour from start to finish," Reiner wrote. "While nailing the little moments, the immense scale of the project appears to have been too wide for TT Games to harness, as some of the content is uncharacteristically dull or uneven."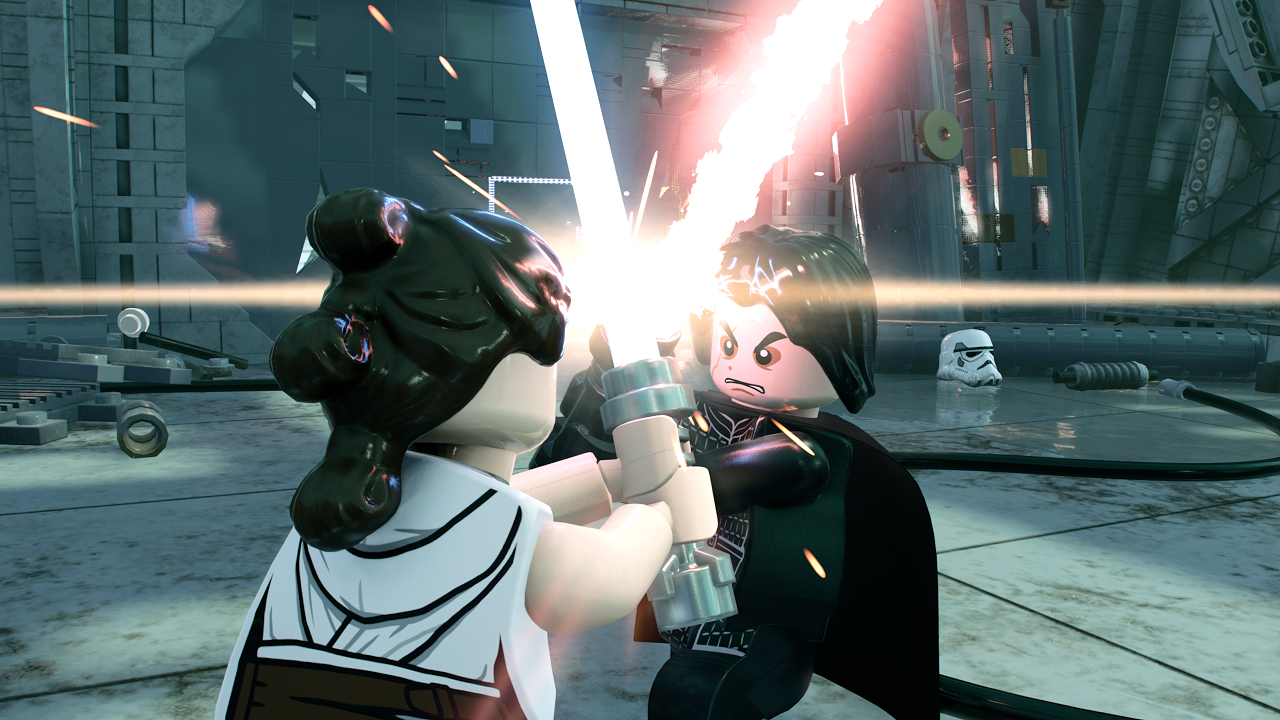 Each of the nine movie adaptions in The Skywalker saga is broken up into five levels, which all take place inside a hub world that players can revisit to unlock new characters and collectibles. As Eurogamer's Tom Phillips noted, some missions take place in a "bespoke, scripted area -- such as onboard Episode 4's Tantive IV," but others " trace paths over the game's open world areas, and are the worse for it."
"Overall, sections in these open world areas feel less interactive than the linear levels of old," Phillips said. "There's less to build, less to adapt and less to see change - and isn't that the point of Lego?"
GameInformer's Reiner also said that The Skywalker Saga is "at its best within the condensed, story-focused levels, which hark back to this series' earlier designs," and noted that some stages are worth replaying when more character classes are unlocked later in the game.
"The Skywalker Saga is at its best within the condensed, story-focused levels, which hark back to this series' earlier designs"

Andrew Reiner, GameInformer
The Skywalker Saga does away with the traditional almost-top-down perspective of previous Lego titles, instead opting for an over-the-shoulder third person view. In an 8/10 review for IGN, Trisan Ogilvie said that the new perspective brings "far greater control over your attacks" in the game.
"Lightsabers can be boomeranged and crates can be Force-pushed with satisfying precision, and a simple combo system allows you to launch enemies into the air for a juggling volley of saber swings with ease," Ogilvie wrote. "Fighting as a Jedi or Sith might not have the depth of Star Wars Jedi: Fallen Order, but it's nonetheless fast, fluid, and it feels fantastic."
Gameinformer's Reiner also complimented the combat, consisting of "all-new Lightsaber techniques and cover-based shooting,'' and said "both disciplines get the job done in enjoyable ways."
In contrast to that, Oloman was less impressed by the new combat system, and said that while the melee feels good, the rest of the fighting struggles to justify itself.
"It feels like TT has swapped inventive premises for staged 'whack them until they're dead' battles, with a few puzzles mixed in between," Oloman said. "I honestly preferred the earlier Lego titles' simplicity and focus on creative problem-solving."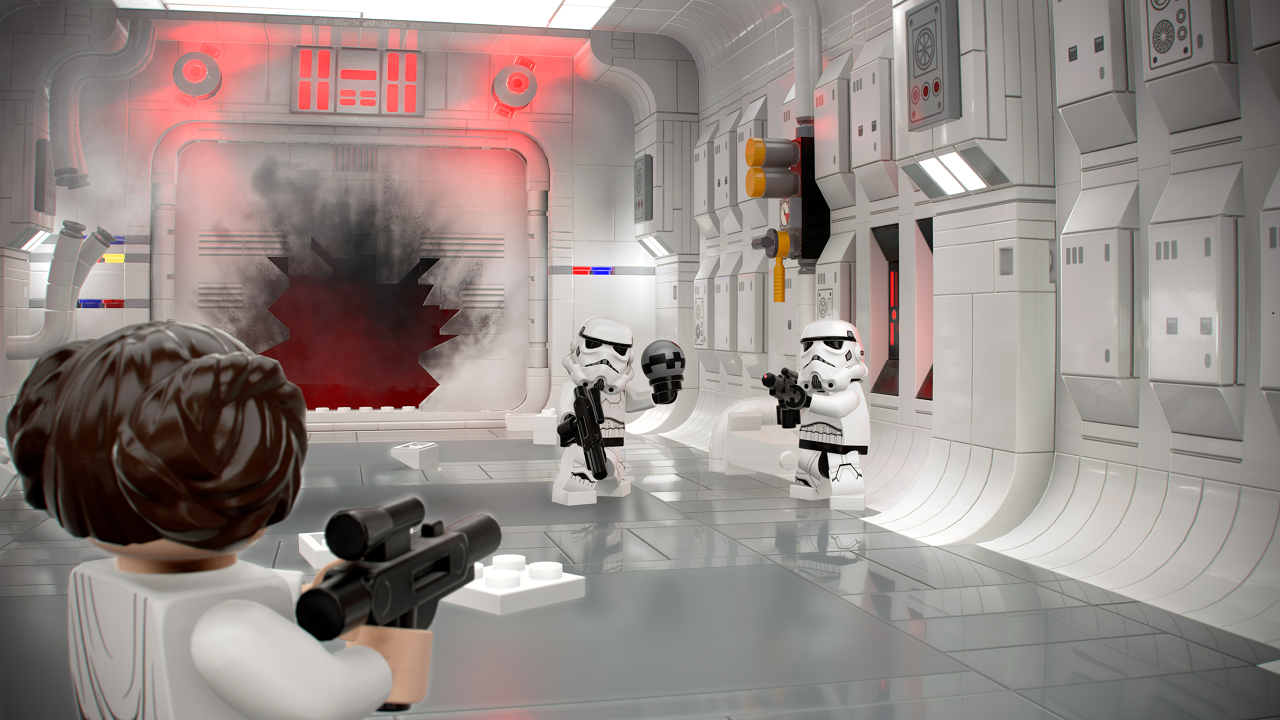 The Skywalker Saga features the largest roster of characters yet, clocking in at over 400 playable faces, and collecting them all might feel daunting. But as Reiner notes, players can exchange in-game currency for hints that lead to unlocking a certain character.
"Studs can also be spent to enhance skills and unlock new abilities for the different character classes," Reiner added. "I like the newfound depth that TT Games has applied to the tried-and-true Lego formula."
Gfinity's Law commented on how the ability to unlock characters and take them into certain situations turns The Skywalker Saga into somewhat of a Star Wars sandbox.
"I can bring Boba Fett to the Gungan City and throw Kylo Ren in the Sarlacc Pit, all the while collecting new finds and trying out newly unlocked abilities thanks to all the stuff I've found," Law said.
"It's the nature of Lego magic. It's satisfying to go back and redo things with a different character with unique abilities because you always have new stuff to check out, and as you go further into the game you'll get more and more powerful, whoever you play as."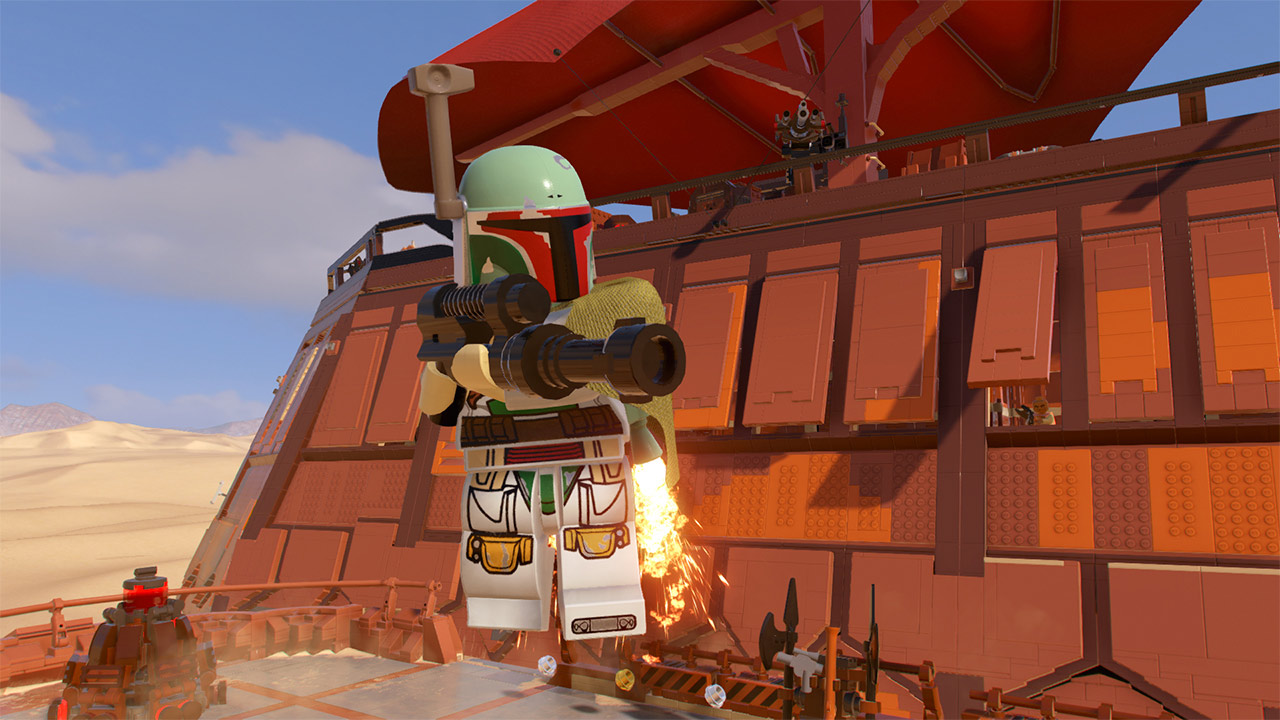 Like a lot of Lego games, The Skywalker Saga currently only offers local co-operative play. Though as Oloman noted, vertical split-screen co-op often "causes frustration."
"I was so excited to play this game in co-op, but in the end, I've decided to limit co-op to the open-world segments, as it's just too annoying in the campaign," Oloman said. "Even then, sometimes the split-screen makes a few open-world puzzles impossible and causes navigational difficulties where it's easier to just drop the second player. The other player can sometimes be pulled into or out of interiors, or lose access to weapons too."
IGN's Ogilvie said that while the game was "substantially more fun with a second player onboard," the vertical split of one screen did often "make combat feel imprecise and exploration slightly more disorientating."
"Additionally, one player always seemed to get the rough end of the gaffi stick when it came to the story mode boss fights, relegated to the role of a comparatively impotent companion droid while the other player indulged in a spectacular lightsaber duel."
In all, The Skywalker Saga seems to be an impressive, entertaining reimagining of the iconic Star Wars series, with the wider game brimming with places to explore and things to do, but is slightly let down by some frustrations with its co-op system.
"It's an absolute delight for Star Wars diehards and casuals alike." Gfinity's Law said. "Grab a friend, get your lightsabers out, grab yourself a bottle of blue milk from a horrifying dinosaur thing, and enjoy."
NME's Oloman concluded his review with: "As a big playpen for Star Wars fans, The Skywalker Saga hits all the right notes thanks to its hilarious writing, audio-visual wonder and oodles of content to explore."
"However, [it has] poor implementation of co-op and unnecessary complexity, but you can quite comfortably look past these problems [which in some cases can be patched] in favour of its moreish open-world."
IGN's Ogilvie rounded off with "Lego Star Wars: The Skywalker Saga provides some rollicking reimaginings of Star Wars' most iconic moments and seats them inside a series of interplanetary playgrounds that are dense with discovery and entertaining diversions."
"Certain elements like its upgrade and cover systems feel somewhat superfluous, and co-op has some notable drawbacks, but there were otherwise enough laugh out loud gags and surprising shifts in gameplay to keep me thoroughly engaged from the opening crawl of Episode I all the way through to the end of Episode IX -- which is more than I can say for the actual movies."