Last gasp for Black Prophecy developer Reakktor
German MMO company files for insolvency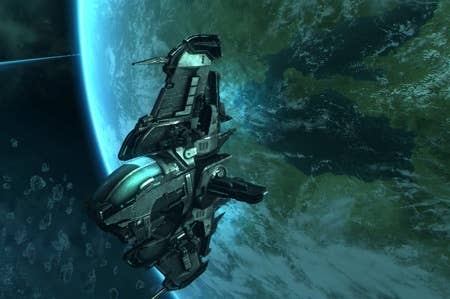 German developer Reakktor Media has begun the insolvency process - although its team of almost 50 are hoping for a last minute contract to keep the business afloat.
Speaking to GamesIndustry.biz Germany, managing director Kirk Lenke said the MMO team is ready to take on any commissioned work, and also has its own Diablo-style science fiction game at the prototype stage.
"We have a team of 49 highly talented and motivated people over here with qualifications which go far beyond actual MMO technologies and mechanisms," said Lenke,
"We are in a position to accomplish basically anything what is played right now, even if we were focused in the recent times on multiplayer mobile gaming. However, the MMO area is historically our organically grown core competence.
"With Black Prophecy and Neocron we have been the first in Germany who came up with a realtime action game in leading technological quality in the multiplayer category."
Black Prophecy is a free-to-play browser shooter published by Gamigo, which bought 19.1 per cent of the business in January 2011.