Larian raises $500k in 12 hours for Divinity: Original Sin 2
"Nobody at Larian could imagine that we would meet our goal so fast,"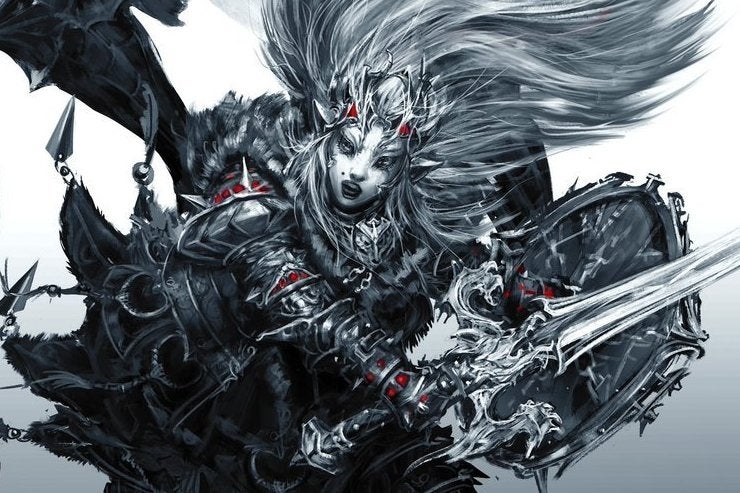 Larian Studios reached the Kickstarter funding target for Divinity: Original Sin 2 in less than 12 hours - so fast, in fact, that it hadn't even prepared its stretch goals yet.
Right now, just over 13,700 people have donated a total of $590,000, and there are still 34 days to push that amount as high as it can go. The first Original Sin took 12 days to hit its funding target, $400,000, and it went on to raise just shy of $1 million. It seems highly likely, at this point, that Original Sin 2 will comfortably surpass its predecessor in that respect.
"Nobody at Larian... could imagine that we would meet our goal so fast," the company said in an update on its Kickstarter page. "And now that we've reached this point, we're incredibly motivated to take Divinity: Original Sin 2 as far as we can."
Larian had already developed a pre-alpha build of the game prior to the Kickstarter going live, and the ideas in its design have been enough to elicit some glowing early impressions. But ambition generally requires funding to be properly realised, and even with $1 million in crowdfunded money Larian still struggled to finish Original Sin.
In an interview with GamesIndustry.biz earlier this year, Larian CEO Swen Vincke said, "It was beyond make or break... We didn't want to compromise. By the end we stopped paying our VAT, we were blacklisted by the government, the bank called in a loan that we couldn't pay back. All of that happened in the last months [of development], and even then we refused to release the game. It wasn't ready."
This time, though, Larian will have the money raised through Kickstarter, and also the money recouped from the sales of Original Sin: more than 500,000 units in little more than two months, and likely a great deal more since then.