Divinity: Original Sin has sold 500,000
Just 10 per cent from retail according to Larian boss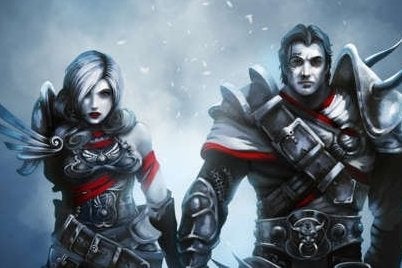 RPG Divinity: Original Sin has sold more than 500,000 copies since its release on June 30, with 90 per cent of those sales channeled through Steam.
"It has sold well over half a million units by now - mostly from Steam, with 10 per cent from retail," said Swen Vincke, founder of Larian Studios.
"'Break even' has been reached, our debts have been paid and we are now in the profitable zone. While not all of the money is for us as we had private investors on board, the game did sufficiently well for us to envision funding our next endeavors with it, meaning we're pretty happy about its performance."
And while the game found success through crowdfunding, Vincke revealed that it was not a road they were currently planning to travel for their next title.
"The current thinking is that we shouldn't go back to Kickstarter. That's not because we're ungrateful of the support we received through our Kickstarter community or because all those rewards caused a bit of extra work, but because I think the crowdfunding pool is limited and it should be fished in by those who really need it. Since we now can, I think we should first invest ourselves and then see if we need extra funds to fuel our ambitions. Only then it makes sense to look at crowd funding."
He also explained why for Larian, content was king, and that developers should limit the contributions of third parties to limit complications.
The full post, with a more detailed examination of Divinity's journey, can be found here.