Kotick nets $7.85 million bonus
Activision chief executive sees 2013 cash compensation raised for "transformational" year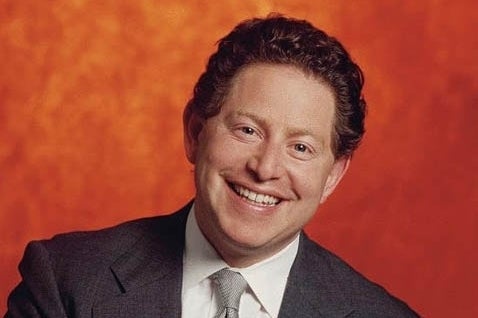 Last year was a "transformational" one for Activision as the publisher saw its sales and profits slip, but the board of directors wouldn't let the same fate befall CEO Bobby Kotick's bonus. In a filing with the Securities and Exchange Commission, the publisher today said that the board's compensation committee authorized a $7.85 million cash bonus for CEO Bobby Kotick for his performance in 2013, up from $2.5 million in 2012.
Kotick's base salary for 2013 was also increased to $2.1 million, up from $2 million the year prior. But those only paint a portion of the executive's overall haul for the year. For 2012, Kotick received almost $55.92 million in stock awards as part of a compensation package that totaled $64.9 million. They went on the publisher's books for 2012, they were to be doled out over a five-year span.
At the time, GMI Ratings corporate-governance consultant Nell Minow questioned Kotick's compensation, criticizing Activision's compensation committee for a lack of transparency into how those figures were determined. Activision's filing today specified that Kotick could have been awarded more under the guidelines of the company's 2008 incentive plan.