Activision sales slip in "transformational" year
Call of Duty publisher beats outlook, but sees revenues and profits trimmed year-over-year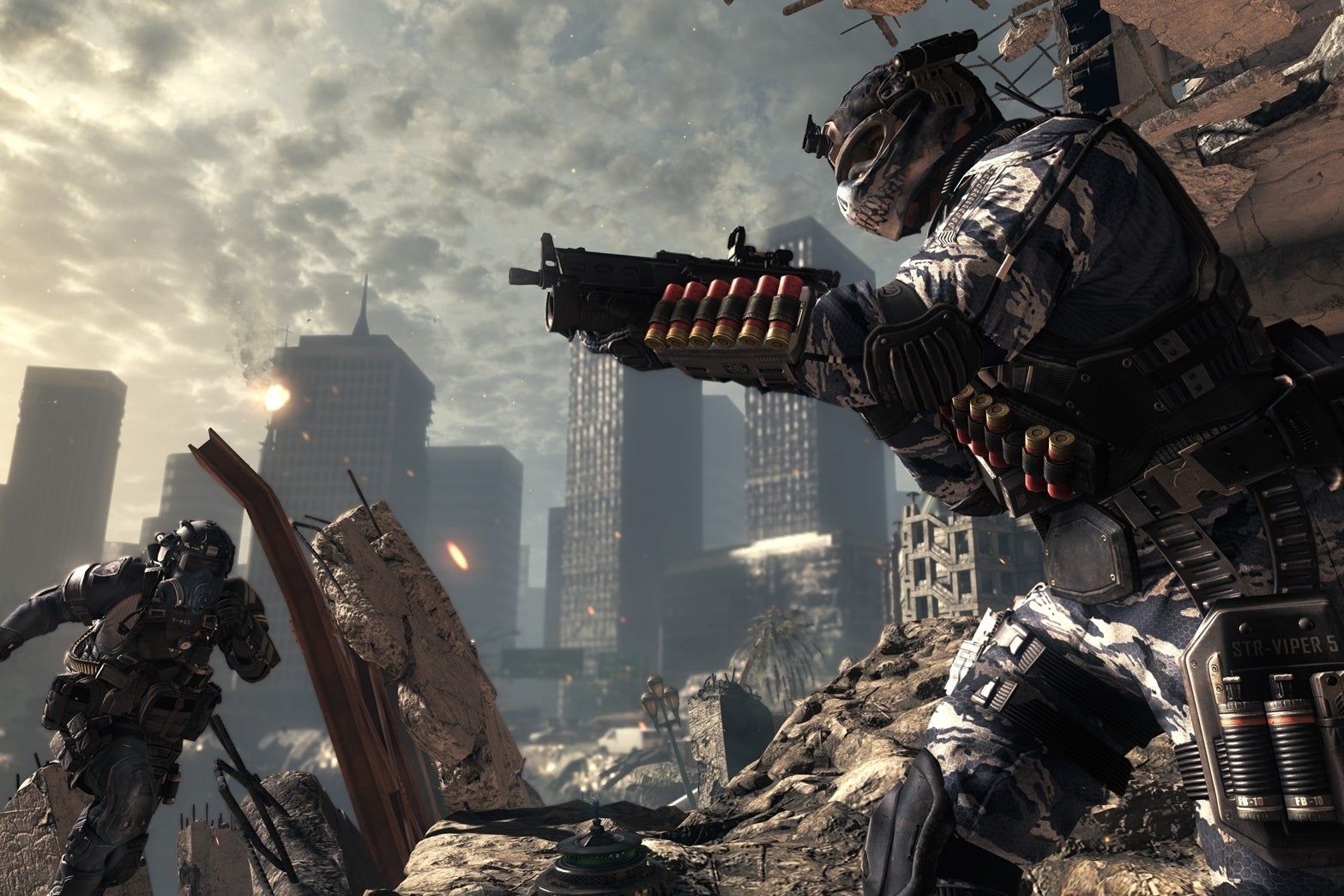 Activision today released its sales figures for 2013, and the publisher outperformed its previous outlook, but still reported slipping sales and profits.
For the full year, Activision brought in revenues of $4.58 billion, down nearly 6 percent year-over-year. Profits were also trimmed, with Activision reporting $1.01 billion in net income, down 12 percent from the previous year's $1.15 billion. The company's non-GAAP numbers for the year were a bit worse, with sales down 13 percent to $4.34 billion and earnings per share down 20 percent to $0.94.
The story for the fourth quarter on its own wasn't much different. In the final three months of the year, Activision brought in $1.52 billion, down 14 percent year-over-year. For the same stretch, net income was down 51 percent to $174 million. On a non-GAAP basis, revenues were down 12 percent to $2.27 billion, while earnings per share edged upward from $0.78 to $0.79. Regardless of which numbers one looks at, Activision significantly beat the outlook it issued three months ago for both the fourth quarter and the full year.
"2013 was a transformational year for Activision Blizzard and for our industry," Activision CEO Bobby Kotick said. "Our transaction with Vivendi returned us to independence and eliminated the challenges and constraints of being a controlled company."
Call of Duty and Skylanders were once again highlights for the company in 2013, with the publisher touting them as the second- and third-best-selling franchises for the year in North America and Europe (presumably behind only Grand Theft Auto). On top of that, the Skylanders franchise passed the $2 billion lifetime sales mark, with 175 million Skylanders toys sold worldwide. Blizzard also provided its own highlights, with Starcraft II: Heart of the Swarm the best-selling PC game in North America, and World of Warcraft finishing the year with 7.8 million subscribers, up about 200,000 in the past three months.
For 2014, Activision's outlook is pointing to declines in sales and earnings per share on a GAAP basis, or gains on both going by non-GAAP numbers. The GAAP outlook calls for $4 billion in revenues, with earnings per share of $0.76. On a non-GAAP basis, the company is projecting sales of $4.6 billion, with earnings per share of $1.26.