Konami bringing Dance Dance Revolution to classrooms across US
Konami pushing for Dance game fitness benefits in partnership with leading organizations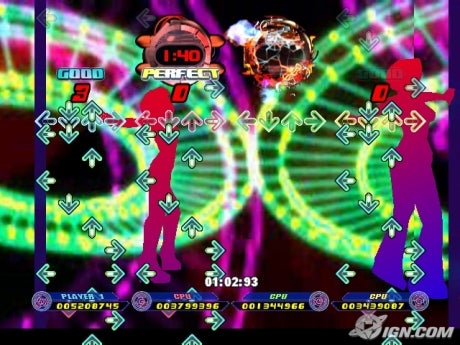 Dance Dance Revolution will soon be making its way into fitness and gym glass, now that a new partnership with Konami and multiple health advocacy groups has been finalized. The new push will put the popular arcade title into schools around the country with help from the American Diabetes Foundation, The National Foundation on Fitness, Sports, and Let's Move in Schools.
"Dance Dance Revolution Classroom Edition is a logical and groundbreaking next step for Dance Dance Revolution," said Clara Baum, Sr. Director of Strategic Marketing and Partnerships of Konami. "Over the past few years, we've created powerful alliances to get our existing Dance Dance Revolution game into hundreds of physical education classrooms across the nation, and now with new collaborations with Dance Dance Revolution Classroom Edition we are poised to get almost every student in the nation more physically fit and moving to Dance Dance Revolution!"
The partnership has already been gaining ground, as Konami has been working with the ADA and Let's Move in Schools. Konami has previously hosted events for Dance Dance Revolution at the ADA's School Walk for Diabetes program.
"Konami is working with the American Diabetes Association school programs to support the education for the prevention of type 2 diabetes and the associated risk factors of obesity," said Mary Baumann, Director of Youth Markets for the American Diabetes Association, Houston, Texas.
"Konami's Dance Dance Revolution team has gone to great lengths to work with the needs of the ADA school programs/ School Walk for Diabetes to support our mission and initiatives to STOP DIABETES. We look forward to the impact the new classroom edition can offer schools to help keep children in the healthy fitness zone for BMIs. Visit us at www.diabetes.org."