Konami requests Skullgirls delisting
Lab Zero Games rushing to resubmit online fighter to Xbox Live and PSN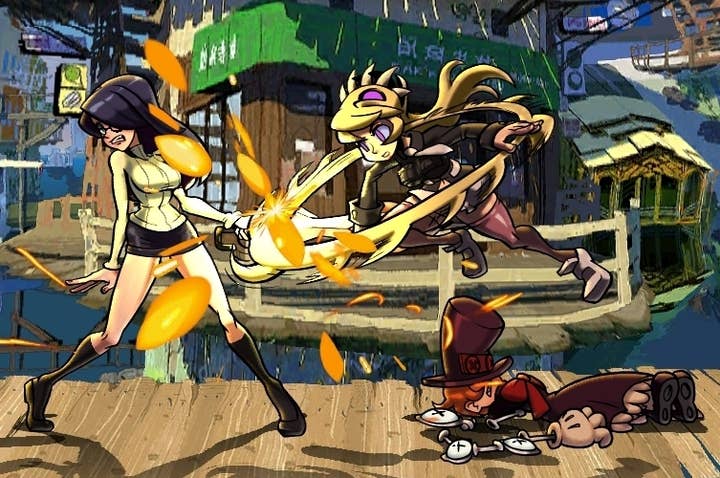 Konami has requested that the online fighting game Skullgirls be delisted from Xbox Live and the PlayStation Network, allegedly without informing its developer, Lab Zero Games.
According to a report on Eurogamer, Lab Zero Games' design director Mike Zaimont mentioned Konami's delisting request during a stream on Twitch.tv. Konami co-published Skullgirls with Autumn Games, who only found out the news after it had been approved by Sony and Microsoft.
Reverge Labs now has to submit a new version of the game to both Sony and Microsoft before the Christmas break, otherwise Skullgirls will be removed from sale.
Konami ended its business relationship with Autumn last month, following a period in which Lab Zero Games' Peter Bartholow used the Skullgirls IndieGoGo page to complain of Konami's slow working practices.
So far, Konami has declined to comment on its reasons for the request.