Konami joins EG Expo roster with PES, MGS, ZOE and Castlevania
Event also hosting every instalment of MGS for 25th anniversary celebration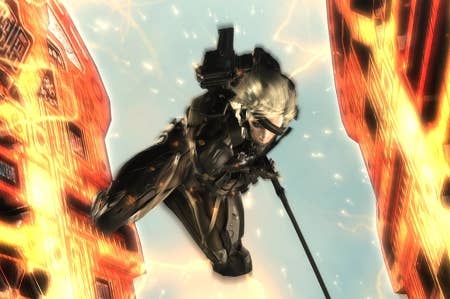 Konami has added its line up of forthcoming games to the roster of playable titles at the Eurogamer Expo this September, bringing Metal Gear Solid: Revengeance, PES 2013, ZoE HD Collection and Castlevania to the show floor.
Whilst Revengeance represents the latest direction for the storied MGS series, Konami is also bringing along copies of every single title in the series as a celebration of the IP's 25th anniversary. The publisher will also be running a show-floor competition to give away prizes to attendees.
"We can't wait to play Metal Gear Rising, PES 2013, ZOE HD and Castlevania. It's an absolutely amazing line-up," said Eurogamer Operations Director Tom Bramwell. "There's more to come from Konami, too. Watch this space..."
Tickets for the event, which occupies Earls Court One from September 27-30, 2012, are available from the event's website.