Konami indefinitely delays PES Euro 2020 DLC, cancels boxed edition
Planned esports tournament will still take place, but London finals will now be played online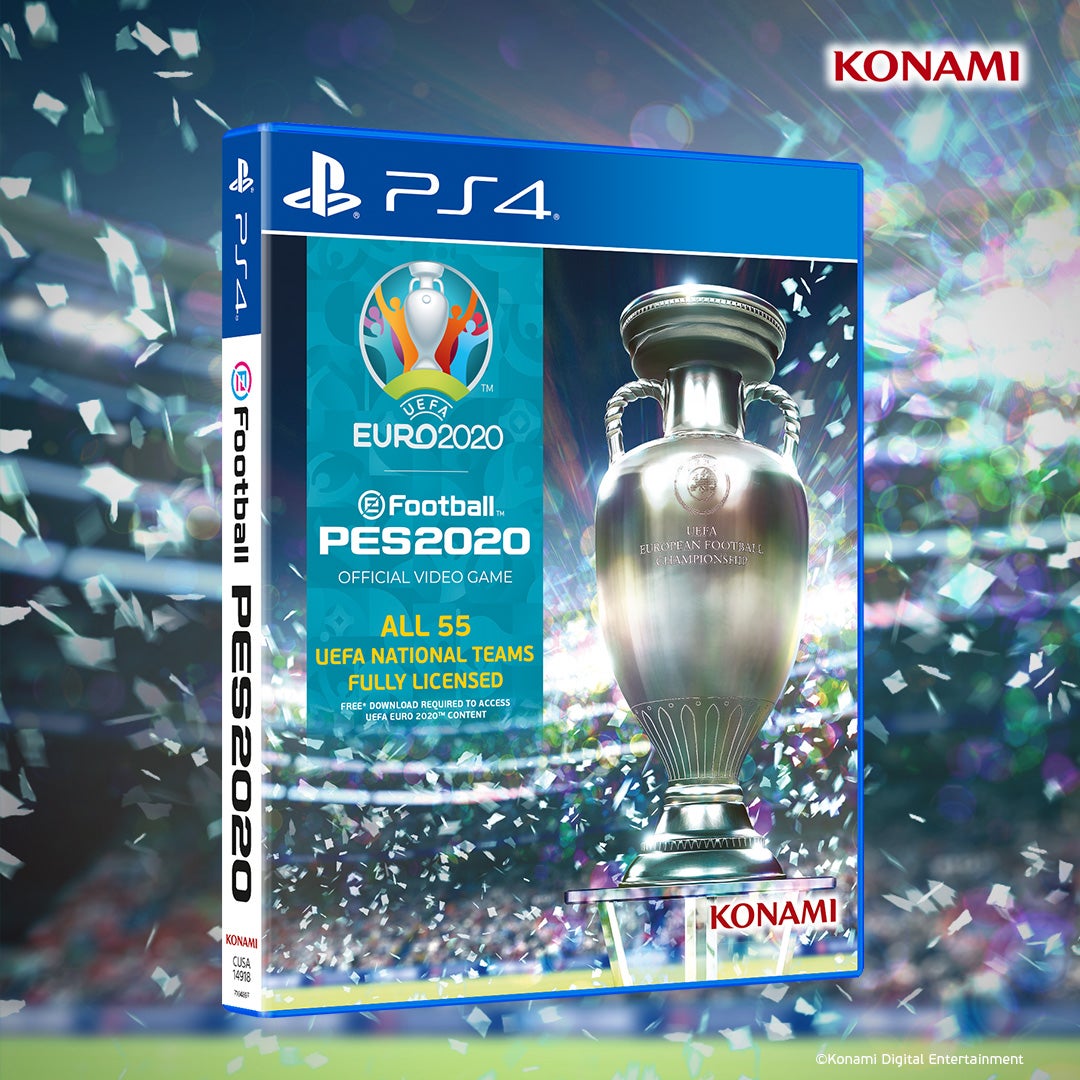 Konami and the developers of eFootball PES have said the upcoming DLC that ties in with the Euro 2020 tournament has been postponed.
In a statement released via Twitter, the publisher said the free update was "delayed until further notice" due to ongoing impact of the COVID-19 pandemic.
The most obvious factor is that the UEFA Euro 2020 tournament itself has also been postponed.
But Konami notes that with a state of emergency recently declared in Japan, "the original April 30 release date for the DLC is no longer possible."
The company has cancelled plans for a physical edition of eFootball PES 2020 that would release in time for the tournament. The new boxed edition would still have required a download to access the Euro 2020 content, but would have sported redesigned cover with the Euro cup featured prominently.
While this edition will no longer being released, Konami re-emphasised that anyone who purchases PES 2020 going forward, or already owns it, will receive the Euro 2020 content for free as and when it eventually releases.
There was also an update on the esports tournament Konami and UEFA planned to run alongside the Euros. This will continue as scheduled, with the final taking place from May 23 to 24.
The final was originally going to be held in London in July, but the event has now been pulled forward and will be a virtual event.
The partnership between Konami and UEFA gives the publisher exclusive rights to the Euro 2020 for PES. In our interview with the team last year, it was cited as a key factor in its ongoing efforts to rival the market leader, EA's FIFA series.