Konami Europe reconsolidates in the UK with new HQ
European president Shinji Hirano on what prompted the move from Germany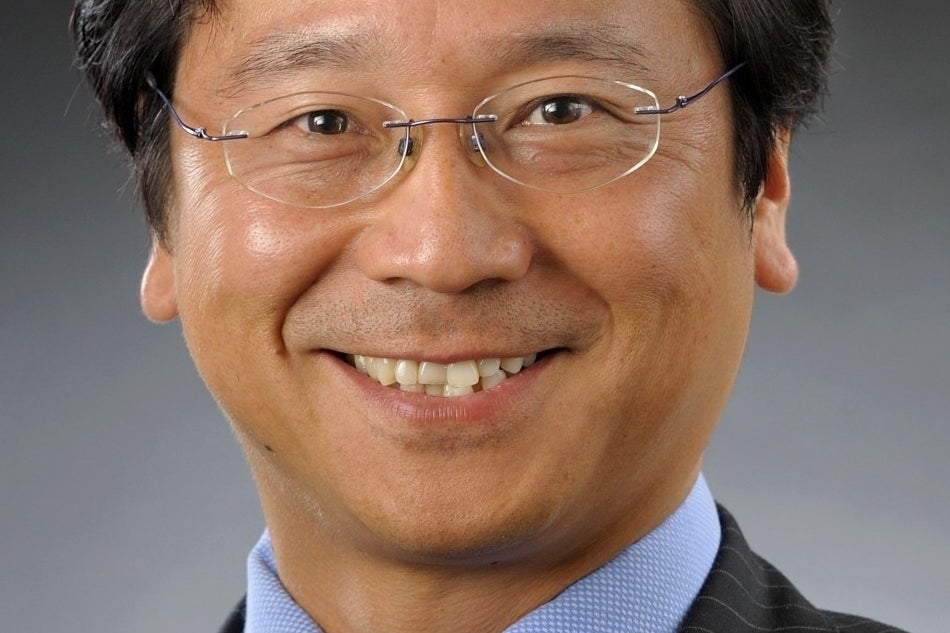 Relocating a major publishing HQ is no mean feat, so when Konami decided to move its European base from Frankfurt in Germany to the UK's Windsor, a town which also houses outfits for Take-Two and Nintendo, it represented a significant gain for the UK's domestic industry and an interesting refocusing for the Japanese publisher.
The new office, a 7000 square foot holding at Morgan House, is already open for business, but recruitment continues. The new office will house both a general digital team and a specialised team for PES.
Inaugurated with a ceremony at Windsor Castle attended by guests including Konami's founder Kagemasa Kozuki and the UK's minister for the Department of Culture, Media and Sport Ed Vaizey, the plans for Konami's new base are substantial but as yet still fluid. What we can certainly expect is the creation of a number of new jobs in a field which has suffered substantial attrition in recent times.
Of course there are casualties as well as new hires during any restructuring of this size, and job losses at the company's German base have been significant. Konami is obviously keen to make it clear that the decision wasn't taken lightly, though, and has hinted at adverse business conditions in Germany contributing to the move.
GamesIndustry International caught up with European president Shinji Hirano for a brief chat about what prompted the relocation, and received some cautious, but optimistic answers.
Why did you choose to relocate to the UK, and to Windsor in particular?
Windsor makes sense for a number of reasons. It's a fantastic town, with good links to Heathrow and London. In terms of available space, it also has the scale of building that is suitable for our very ambitious expansion plans.
Have the forthcoming tax breaks influenced your decision at all?
"We live in an ever evolving market, and Konami has always adapted to face new challenges - and will continue to do so"
Shinji Hirano
Windsor and its representatives have been extremely helpful in working with us to establish the new base, but the decision was made long before the tax breaks were announced.
Is there any advantage to having Nintendo and Take Two so nearby?
Shinji Hirano
It is great to have such illustrious companies so near.
How many staff are you aiming to employ at the branch eventually?
Shinji Hirano
We have ambitious plans, but it is currently too early to specify the number of staff we are looking for.
Is the relocation of the headquarters part of a larger contraction or streamlining of the company?
Shinji Hirano
It is part of an overall restructure, which will allow us to work more closely with our individual territories. Key areas will benefit from new investment, as we look to take the company forward.
Do you have any plans take advantage of the geographical proximity to engage with any UK developers?
Shinji Hirano
We are already widely engaging with new talent all across Europe. NeverDead was co-created with a UK-based team, while Madrid-based MercurySteam is integral in our plans for extending the Castlevania series. We are looking to work with the very best talent out there, no matter where they are located.
As a smaller publisher, how does Konami avoid the fate of other mid-tier companies like THQ?
"Key areas will benefit from new investment, as we look to take the company forward"
Shinji Hirano
I would argue against us being a smaller publisher. Konami is part of a huge, diversified group with a wealth of interests, and this has a broader financial base. It also has an enviable stable of titles, and is looking forward to delivering exciting products. A company is only as strong as its roster of games, and we are committed to bringing the very best quality games to market, and the new office will be integral to this.
Konami has a wide range to its business, how do you see that portfolio shifting over the next few years?
Shinji Hirano
We live in an ever evolving market, and Konami has always adapted to face new challenges - and will continue to do so. Growth in digital titles and the challenge of new formats mean this is a very exciting time for us.