Kixeye: "Zynga is manipulating the legal process"
Kixeye files counterclaim against Zynga, CEO says "we will fight to our last breath" against "this predatory company"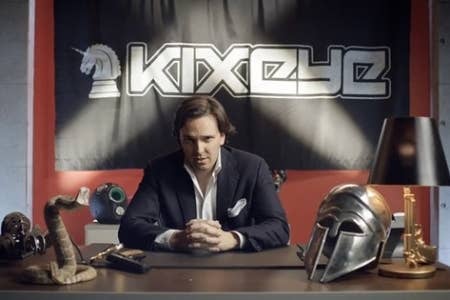 Kixeye has filed a counterclaim against Zynga after the social giant decided to sue Alan Patmore, a former GM of Zynga's CityVille who's now Kixeye's vice president of product. Zynga alleges that Patmore has been stealing confidential data from Zynga.
In the 19-page document obtained by GamesIndustry International, Kixeye is requesting a permanent injunction against Zynga "prohibiting Zynga from continuing litigation against Kixeye with the intent to interfere with the competitors' right to recruit, hire and/or employ Zynga employees or to gain access to Kiexye's business information."
The injunction also seeks to prohibit Zynga from pursuing litigation against its own employees who may wish to gain employment with Kixeye, and Kixeye is asking that Zynga be required to "affirmatively notify its employees of their rights to seek employment with a competitor in the State of California, free of threat, coercion, and/or objectively and subjectively baseless sham litigation; and requiring Zynga to provide the Court with quarterly sworn certifications of compliance."
Kixeye believes that Zynga's actions are all being taken in the attempt to create a non-compete clause of its own. "If Zynga's lawsuit were truly about protecting its alleged trade secrets or other confidential information, Zynga would not have waited over five weeks after Mr. Patmore's departure to scrub his computer evidence of some potential wrongdoing," Kixeye stated in its counterclaim.
Ultimately, Kixeye asserts that Zynga feels threatened by its midcore gaming focus - an area that Zynga is ramping up for in recent months. "With its concerted attempt to move into midcore gaming, Zynga is entering new territory where Kixeye is already an established player," Kixeye added.
In a comment GamesIndustry International received from Kixeye CEO Will Harbin, the company also accused Zynga of trying to access its own trade secrets.
"Today we filed a Cross-Complaint against Zynga in the Superior Court of California. We believe Zynga is manipulating the legal process and fabricating claims against Kixeye to access OUR trade secrets. Their illustrious history of using their legal department to exploit and slander competitors that they can't otherwise out-perform is well documented. We will not stand for it," Harbin said.
He continued, "This matter was shameful enough when it was focused on bleeding one of their former employees. When they broadened this frivolous claim to include Kixeye, they showed their hand. We will fight to our last breath to keep this predatory company from accessing our confidential information and best practices. We intend to defend ourselves from Zynga's legal bullying for as long as it takes to reveal the truth -- that Kixeye played no part in this. As we have stated previously, we have ZERO interest in Zynga's IP or 'trade secrets.' Our games are categorically different from theirs in almost every way. Claiming that their failed business practices could inform ours further establishes their complete lack of understanding of the gaming business."
Zynga was not available for comment as of press time.