Kingdom Hearts III conquers UK charts with impressive debut week
Resident Evil 2 slips to No.2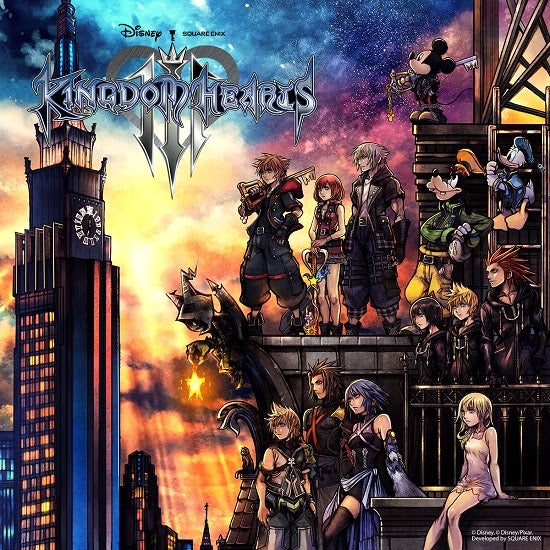 Square Enix's long-in-development Kingdom Hearts III has topped the UK charts in its first week.
It's the first time the franchise has topped the charts and it's the most successful UK launch on record for the series, at least since the original game proved such a major hit on PlayStation 2 (UKIE/GfK data currently doesn't stretch that far back).
Its sales are more than double that of its direct predecessor, which was released 14 years ago on PlayStation 2. And it's certainly more popular than the subsequent spin-offs and 'remix' versions.
Digital downloads are not included in these figures. Digital downloading didn't exist on consoles for the previous mainline titles in the series, so we should expect that Kingdom Hearts III performed even stronger than what is suggested here.
Because of its PlayStation heritage, it's unsurprisingly to discover that 82 per cent of the game's sales came on PS4, with Xbox One accounting for the remainder.
This does mean that last week's No.1, Resident Evil 2, falls to second spot. The game slipped 67 per cent in sales week-on-week.
Otherwise the Top Ten isn't especially different, with the likes of Red Dead Redemption 2, Call of Duty: Black Ops 4 and FIFA 19 continuing to make up the rest of the Top Five. Continued sales of Nintendo Switch hardware means that Nintendo games continue to hang around in the Top Ten, including New Super Mario Bros U (No.6), Mario Kart 8 Deluxe (No.7) and Super Smash Bros Ultimate (No.8).
One other new game in the charts is the movie tie-in to Dreamworks' latest Dragon film. Dragons: Dawn of New Rider from Outright Games sneaks in at No.37.
Here is the UKIE/GfK Top Ten for the week ending February 2nd:
| Last Week | This Week | Title |
| --- | --- | --- |
| New Entry | 1 | Kingdom Hearts III |
| 1 | 2 | Resident Evil 2 |
| 2 | 3 | Red Dead Redemption 2 |
| 5 | 4 | FIFA 19 |
| 3 | 5 | Call of Duty: Black Ops 4 |
| 4 | 6 | New Super Mario Bros U |
| 8 | 7 | Mario Kart 8: Deluxe |
| 7 | 8 | Super Smash Bros Ultimate |
| 9 | 9 | Grand Theft Auto V |
| 11 | 10 | Spyro Reignited Trilogy |