King.com now has 50 million daily players
10th anniversary, rebrand and new games for Candy Crush Saga dev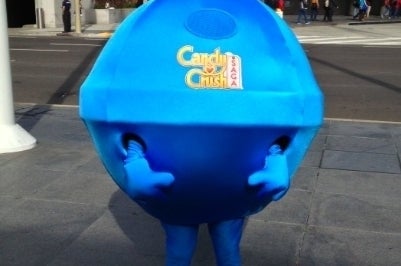 King.com, the company behind titles like Candy Crush Saga, now has 108 million players a month, and 50 million of those play every day.
The players are racking up a massive 12 billion game plays per month, and 49 million are doing it on mobile. The social gaming company, which is the second largest developer of Facebook games, revealed the statistics to mark its ten year anniversary, and to accompany the news that it would drop the .com and henceforth be called King.
"We have had lots of fun over the last 10 years making great games and we are honoured to have acquired such a loyal fan-base," said CEO Riccardo Zacconi.
"The exceptional growth of our mobile, Facebook, and cross-platform audience is a testament to the care and craft that goes into our games. We're pleased to announce two new Saga games on Facebook with Papa Pear Saga and Farm Heroes Saga. These games build upon our Saga portfolio with new concepts that players are sure to enjoy."
The company has grown from 120 to 450 staff in the past year, and has offices in London, Stockholm, Barcelona, Bucharest, Hamburg, Malta, Malmo and San Francisco.
"Everyone says this, but: to get the numbers we focus on making good games, and then making better games," chief marketing office Alex Dale told Develop yesterday.
"We have a lot of customers who start on mobile and come to the Facebook games. We also see that people who play on two devices play twice as much as they do on one device. Because they simply can - mobile is accessible at different times and in different ways to Facebook. So each platform and all players benefit from cross-platform with our kind of games."