King.com CEO: "Hit-proofing" a hit-driven business
The CEO of the #2 Facebook game company on how it plans to conquer mobile games next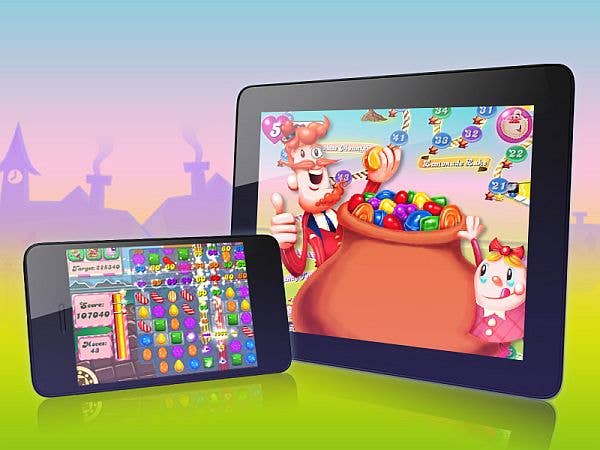 King.com has had an amazing growth story on Facebook; the company released its first Facebook game in April of 2011. Now, King.com has 49 million MAU (monthly average users) according to AppData, making it the second largest social game company on Facebook after Zynga (which has 302 million MAU). Electronic Arts is third with 37 million, followed closely by Wooga with 36.8 million. Measured by DAU (daily active users), Zynga has 48 million and King.com is second with 11.7 million.
The company is now aiming to repeat its Facebook success on mobile platforms, and last week announced the upcoming release of its newest latest mobile game, Candy Crush Saga, on iOS. GamesIndustry International caught up with CEO and co-founder Ricardo Zacconi in San Francisco as King.com celebrated the launch of the game. We spoke to him about King.com's strategy for success on social and mobile, and why some other companies are struggling.
King.com was founded in 2003 as a place for casual game play on the web, and spent years building a portfolio of casual games that attracted a devoted audience. King.com released its first Facebook game in April of 2011, and at the time the firm encountered skepticism. "We were told, 'Look, social games are gone. There is a winner and that's it. Why are you starting in April of 2011? It's late.' We said, We don't think it's late," said Zacconi. "Now we are actually proven right, because there is now a large user base which loves to play games which are easy to play."
Zacconi believes in having a large portfolio of games; King.com has 150 different games on its web site, and is gradually bringing the most successful games to Facebook and then to mobile platforms. "We launched with Bubble Witch Saga, now suddenly there are 80 million people playing other shooters after we introduced this style of play," said Zacconi. "We're introducing different categories; there will be more genres coming up very soon."
"Games are a hit-driven business. If someone else tells you something different, it's a lie"

Riccardo Zacconi
Zynga's had well-publicized problems, and EA just admitted that its social gaming audience has fallen sharply over the last year. Despite this, Zacconi doesn't feel there is a falloff in social game playing. He makes his case by looking at the demographics of the audience. "The market for games is divided into different demographic groups," Zacconi explained. "There is a mainstream group, which is mainly female, 25-45, which plays casual games. If you define casual games in the broadest way, resource management games are one category of casual games. There are many categories of casual; there are switchers, there are clickers, there are card games, hidden object games, and so on. That's what we have outside on the web, we have 150 games which cover these categories."
Zacconi continued, "Then there are sub-genres, there are other demographics which play other games, which are not mainstream demographics. They are more niche demographics, but highly monetizing. For example, hardcore games are played mainly by the male demographic. These are the demographics. So what is happening? On one side, there is more variety in genres on Facebook, because now there are hardcore games with Kixeye and Kabam. Kixeye, one of the top monetizers, has actually only about one million DAUs, as an example. Not big in terms of reach, but in terms of monetization, yes."
Zacconi then zeroed in on the largest part of the market. "Then there is the mainstream demographic, the players who play the Ville games, the resource management games. That's where you see the big numbers in terms of reach. There, there is a little change happening. Why? Because games are a subset of the world of entertainment. The world of entertainment is a world where you need to provide new stimulus, new diversity. What happens if you watch the same movie every time? It becomes boring, right? After you have presented the sixth version of a resource management game, with different variations, it becomes boring."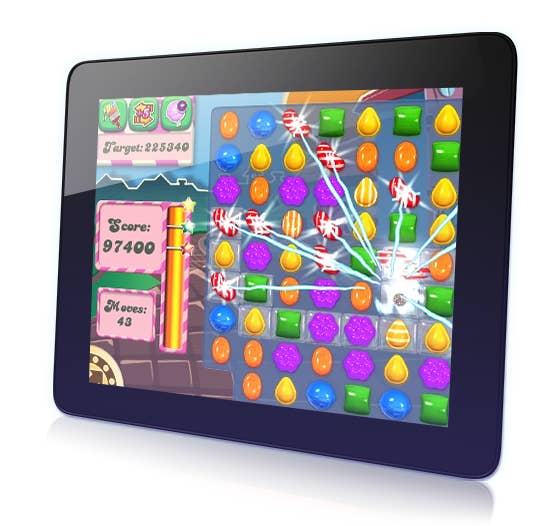 Zacconi's strategy is to have players who get bored with a King.com game to shift to another King.com game. "We're very focused on our demographic," said Zacconi. "We're not focused on developing hardcore games." Zacconi sees the key to success is in the nature of the game business. "Games are a hit-driven business. If someone else tells you something different, it's a lie. How can you hit-proof a hit-driven business? You either copy, in which case you are always late. The newspaper from yesterday is old; the movie which is six months old is less interesting than the movie which comes out today. The only other way of producing hits, or hit-proofing this business, is to launch a lot of games. Some games work, and some others don't. That's what we do. We launch a lot of games. We launch these games on the web, and that's where we identify the core game play, the best game play, and the hit games then we invest a lot more time and resources to bring these games to Facebook and mobile."
Zacconi believes the King.com web site is crucial to the success of King.com's Facebook and mobile games. "On the web we have 11 million unique players," noted Zacconi. "If you think of the demographics we have as a pyramid, the top of the pyramid are the heavy casual gamers. They play on King.com, because the games there are very intense, very competitive; the players play many hours. What we found out, and this was the really important thing - if these heavy players who really know well the world of casual games, because they play everywhere, all kinds of sites - if these ladies like the games the chance that these games will be appealing to the large audience of players, who are not heavy players, is very very high."
"The monetization on the iPad is actually twice as high as the monetization on the iPhone"

Riccardo Zacconi
Zacconi also sees a significant difference between how people are playing games on smartphones and on tablets. "What we see, and I'm talking now here about data, stats show so far that players who play on an iPad versus players who play on the iPhone are playing much more, longer, than players who play on an iPhone. The reason is, when you are on an iPhone, most likely you are somewhere on the way, it's for a limited space of time. When you have the iPad, you' re probably at home, it's more relaxed, and you have more time."
Even more significant than the play time difference is the difference in monetization between the platforms. "The monetization on Facebook is good, the monetization on iPhones is very good, so we are very pleased with the results," Zacconi said. "The monetization on the iPad is actually twice as high as the monetization on the iPhone. The reason I think is that they are playing longer."
Zacconi feels the nature of the Facebook platfrom has changed over the past year. "If you think of Facebook as a place where you can find games you like, now the offering is so much better than it was a year ago or two years ago," Zacconi stated. "The quality of production has increased, the level of the graphics, the depth of the games has become much, much higher, but also the variety has increased. Now there are games not only for resource management for females, but there are all kinds of games for everyone. Facebook has also increased its reach, now that it's passed a billion users."
Zacconi is aware that the improving quality of Facebook games means that King.com must take more time developing its games to meet that level of quality. "Yes, it takes a lot of time," Zacconi admitted. "We don't care when the game launches, we just care that it has the King.com quality standard. We want to build a brand which stands for high-quality games. The only way to build a brand is to have consistency over time. We know the next game from King is going to be a high-quality game, and if you liked the previous game there's a high chance you're going to like the next one."
In the end, Zacconi feels that King.com's focus on quality casual games is central to its success. "If you want to fight all battles, in the end you fight no battle," said Zacconi.
Candy Crush Saga, King.com's most popular Facebook game with nearly 5 million daily active players, will be released on all iOS devices this November, with an Android version coming out before Christmas. The game will offer complete synchronization with Facebook, keeping player's leaderboards, scores, progress and virtual goods seamless across both platforms.