Kareem Hunt removed from Madden NFL 19
Former Chiefs running back cut from both real life and in-game team after assault video emerges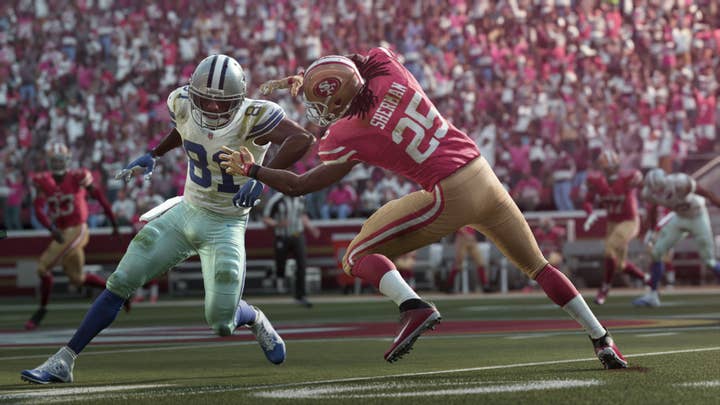 EA has opted to remove former Kansas City Chiefs running back Kareem Hunt from Madden NFL 19 following a video showing him assaulting a woman at a Cleveland hotel.
TMZ revealed the footage on Friday, showing Hunt kicking and shoving a woman in a hotel hallway in an incident that dates back to last February but was only just now confirmed on video. Shortly after the footage surfaces, the Chiefs opted to cut Hunt from the team.
"We are in the process of removing Kareem Hunt from the Madden NFL 19 roster, Madden Overdrive and Madden Ultimate Team," said an EA Sports representative, speaking to TMZ. "Any of our players who currently have Hunt on their Ultimate Team will receive a replacement generic player with identical stats."
This isn't the first time this year EA Sports has been faced with the prospect of cutting a player from its games. Earlier this year, FIFA 19 cover athlete Christiano Ronaldo's prominent presence in the game raised questions in the wake of a 2009 rape complaint being re-opened for investigation. In that instance, Ronald remained in the game, though the company downplayed his presence on its website for some time after the incident. It's worth nothing that he seems to have been reinstated across the site since.