Kamcord raises $7.1 million
Gameplay recording firm displays Asian focus with new investment from Japanese VCs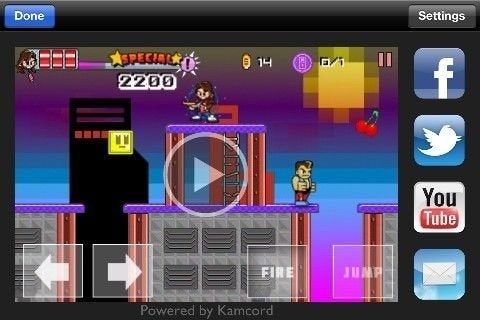 Kamcord has raised $7.1 million in series A funding, which will accelerate the adoption of its gameplay recording and sharing technology for mobile.
The round was led by TransLink Capital, and featured new contributions from four Japanese investors: SV Angel, DeNA, KLab and M&Y Growth Partners. Matt Zitzmann, CEO of Kamcord, said that the company will make strengthening its presence in Asian markets its top priority.
"DeNA is always looking for opportunities to enhance the social features offered to consumers playing our games," said DeNA CEO Isao Moriyasu in a statement. "Partnering with Kamcord offers our players a unique way to capture and share video of their in-game achievements on social media channels and Kamcord's mobile app to deliver a more engaging gameplay experience."
According to data released by the company, more than 1 million videos of mobile gameplay have been shared by its users in the last month alone. Kamcord plans to take advantage of this period of rapid growth by doubling its business development and engineering teams by the end of the year.
Three existing investors - Innovation Works, XG Ventures and Mark Williamson - also contributed.
Gameplay recording for mobile devices is an increasingly important feature for developers. In March, Unity Technologies recognised that by acquiring EveryPlay, with the intention of integrating its tech into the Unity engine.