Kabam and Alibaba Group sign China publishing deal
Kabam will also receive investment of $120 million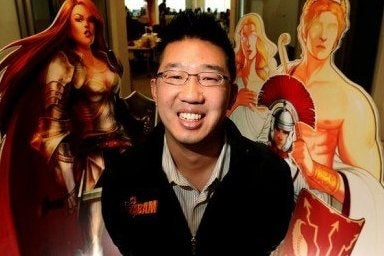 Kabam and Alibaba Group have forged a "strategic collaboration" to publish selected Kabam mobile titles across China through Alibaba Group's mobile applications.
"Truly successful games companies have to be globally successful," said Kabam CEO Kevin Chou.
"This strategic collaboration with Alibaba provides Kabam the resources, infrastructure and distribution to help bring our current and future durable franchise games to China and elsewhere in Asia and make an immediate impact."
Full terms of the deal were not disclosed but Alibaba Group will also invest $120 million in Kabam.
"Alibaba is committed to collaborating with great games companies like Kabam to deliver captivating digital entertainment offerings to our users," added Alibaba's Patrick Liu.
"The Kabam team has a track record of innovation and a strong entrepreneurial spirit, and this is exactly the type of company we want to support."
Games make up just one part of the Alibaba Group's remit which covers e-commerce, web portals and cloud-computing.