Journey wins GameCity Prize 2012
Thatgamecompany title takes home festival award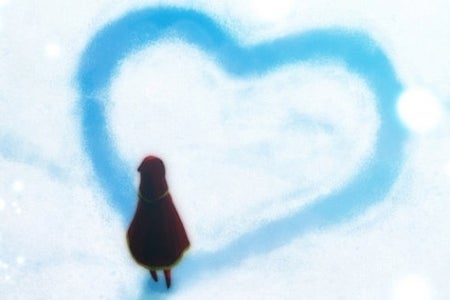 Thatgamecompany's Journey has been selected as the winner of the second GameCity Prize from a shortlist that included Fez, Catherine and Mass Effect 3.
"I really like the goal of GameCity, to get people to notice games and talk about games, particularly for people who don't encounter many video games in their daily life," said thatgamecompany president Jenova Chen.
"Thatgamecompany has always focused on making games for everyone, so it's nice to see GameCity recognise our game and give us an award. In the end, we believe that games are a mature media that deserve to be enjoyed and loved by everyone, by people. Thank you very much for this prize."
The judging panel included columnist Lucy Kellaway, designer Wayne Hemingway, writer and comedian Charlie Higson and DJ Jo Whiley. It was chaired by film maker Lord Puttnam, and had to choose from seven shortlisted titles.
"Journey was a unanimous choice for the GameCity Prize 2012, many of the jurors were un-experienced in playing videogames and it confounded their expectations of what videogames were," said Puttnam.
"Of all the shortlisted titles, Journey presents the player with an especially coherent vision, simultaneously fantastic and familiar. All of the Jury commented on the art direction in particular, the extraordinary sense of size and scale it portrayed. Whilst it was a short game, it was in no way small. It's a focused, detailed piece of work - challenging you to measure it in terms other than just the length of gameplay."
Puttnam and the panel also gave a special mention to Fez, which it called "an extraordinary work of invention."
GameCity is an annual event held in Nottingham, highlighting the culture significance and creativity of games. Last year's GameCity Prize winner was Minecraft.