Lucas Pope awarded Gamecity Prize 2014
Papers Please picks up another gong in Nottingham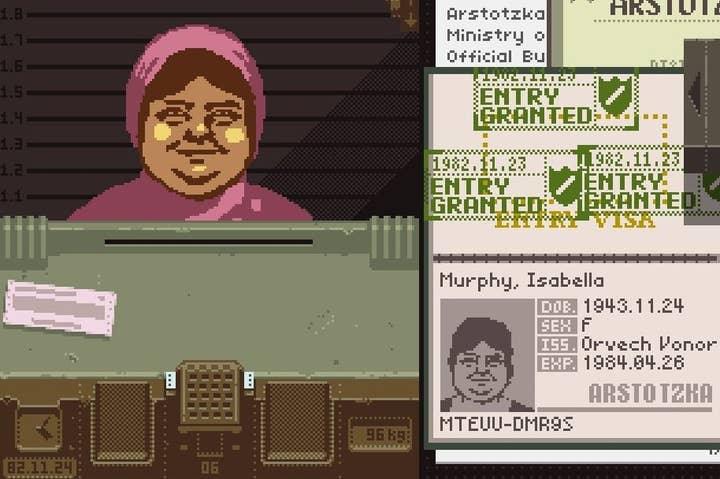 Lucas Pope has been announced as the winner of the 2014 Gamecity prize at a ceremony in Nottingham.
The event, which took place in the building which will host a permanent videogames cultural centre from next March, was hosted by conference organiser Iain Simmons and award winning journalist and broadcaster Samira Ahmed. Ahmed was also part of the judging panel, which included musician Peter Gabriel and director Darren Arronofsky.
"A few days after judging I was going through passport control on holiday and I realised that I was feeling strangely excited," said Ahmed. "That's when I knew Papers, Please had really got to me. What made this game a winner was a combination of factors: it was simple to play yet endlessly compelling; it provided an admirable combination of dystopian scenario, beautiful sound and visuals, and it captured a child-like joy in playing grown-up roles."
"Papers, Please is a perfect example of what the winner of the GameCity Prize should exemplify - something that challenges pre-conceptions of what a videogame could be, but never falls short of being entertaining and inspiring," added Simmons.
Henry Smith, creator of last year's winner Spaceteam, and veteran industry icon Ian Livingston were also on hand to give a short speech before the award ceremony, paying tribute to the show and its organisers.
Gamecity is in its ninth year in Nottingham and runs until November 1.