Jon Blow: Valve's VR can take games to a "new place"
The Witness will now support Valve's VR headset and "similar devices"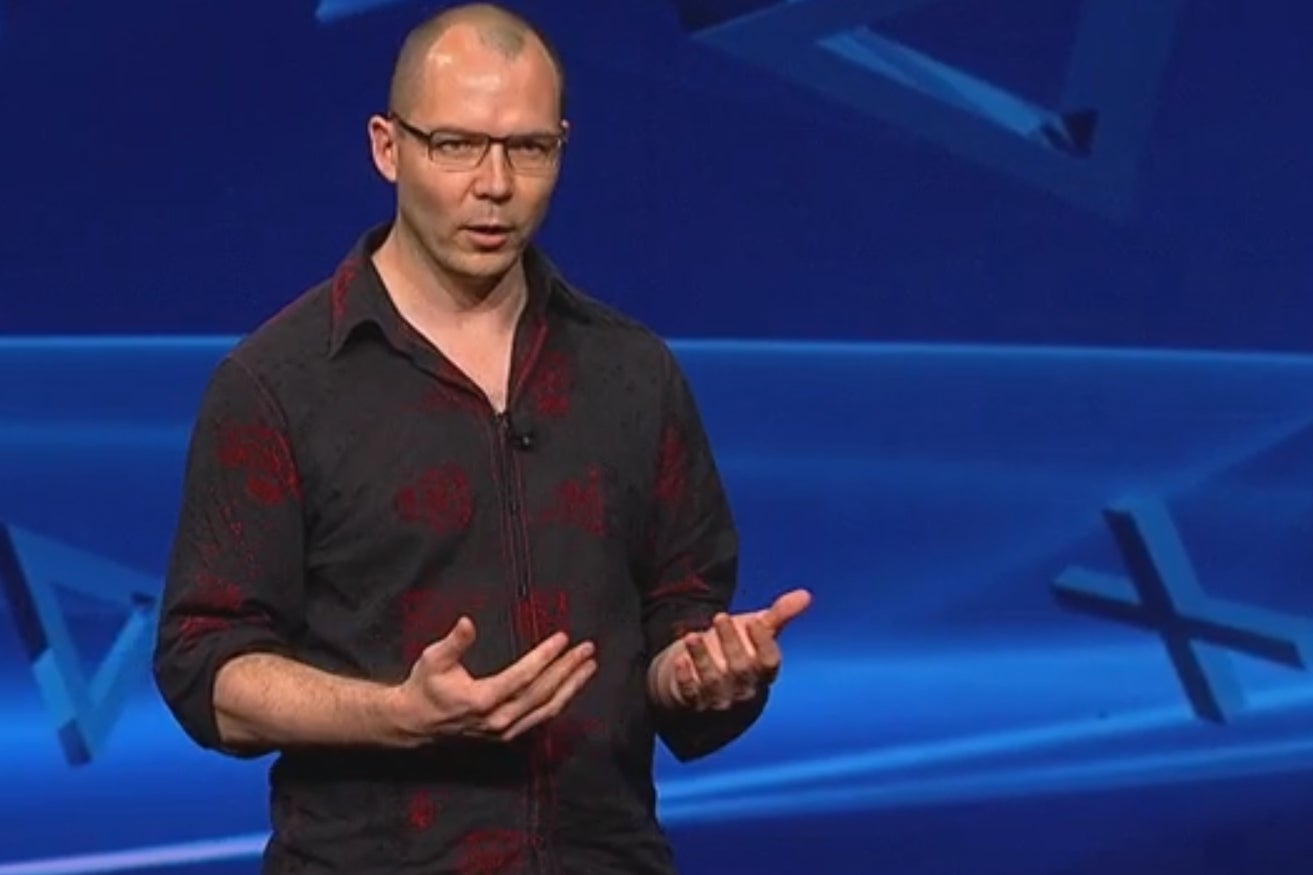 Valve's virtual reality technology has convinced Jonathan Blow to add VR support to his highly anticipated new game, The Witness.
In a post on the game's blog, Blow explained his "pessimism" about the VR systems he had tried, which presumably included the current darling of the scene, Oculus Rift. In Blow's view, the experience offered did not justify the "bulky" peripheral and, "feelings of nausea."
"But I was fortunate enough to get a sneak peek at Valve's virtual reality system," he said, referring to the head-mounted display Valve showed at Steam Dev Days. "It is so much better than anything else I had used that I was instantly very excited by it. Right away I could see games you might design for this system that had been impossible before
"It isn't just a matter of the system being very immersive (which it is) but that it can take video games in general to a new place."
Blow has apparently spent some time working at Valve's offices to tune key sections of The Witness for Valve's head-mounted display.
"In theory the whole game is playable on the device, but when you are rendering for VR the performance demands become much higher, because you are rendering two scenes at higher resolution than you might previously have been rendering one scene. So the full game world with all content currently does not run fast enough for this device, but that is the kind of problem that gets solved over time."
Blow has confirmed that, thanks to the impression made by Valve's tech, The Witness will also support, "any similar devices."
And Blow wasn't the only person to proclaim Valve's device as the best in class - Palmer Luckey, the founder of Oculus VR, called it, "the best virtual reality demo in the world right now."