Valve will not release VR tech to consumers - report
But Palmer Luckey believes Valve headset is the best around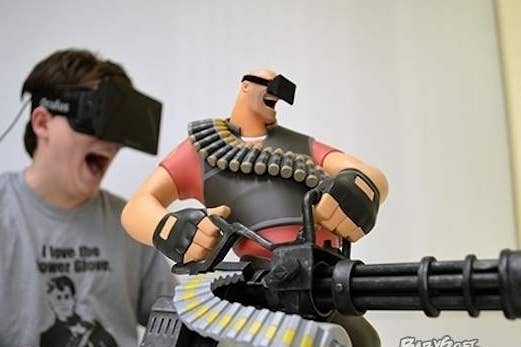 Valve may have developed the best-in-class virtual reality headset, but it has no plans to release it as a consumer product.
According to tweets from Hot Blooded Games CFO Dave Oshry, who was in attendance at Steam Dev Days, Valve demonstrated its prototype to considerable acclaim. Indeed, If Oshry has the right of it, Oculus VR founder Palmer Luckey proclaimed Valve's tech, "the best virtual reality demo in the world right now."
According to a slide from the Dev Days presentation, Oculus and Valve actually collaborated on the headset's tracking capabilities, and the two companies will continue to work together to, "drive PC VR forward." In fact, Valve has no plans to release its headset to consumers, as stated in a second tweet from Oshry.
Yesterday's VR talks also yielded a rough picture of what Valve sees as a reasonable target for VR technology within the next two years. However, there are still many perceived issues to be solved, including head-tracking, eye-tracking and the need for higher resolution displays.
Thanks Ars Technica.