Tony Petitti named Activision Blizzard's president of sports and entertainment | Jobs Roundup
Matthew Yazge is named Nielsen's head of esports in North America; James Docherty appointed COO at Two Point Studios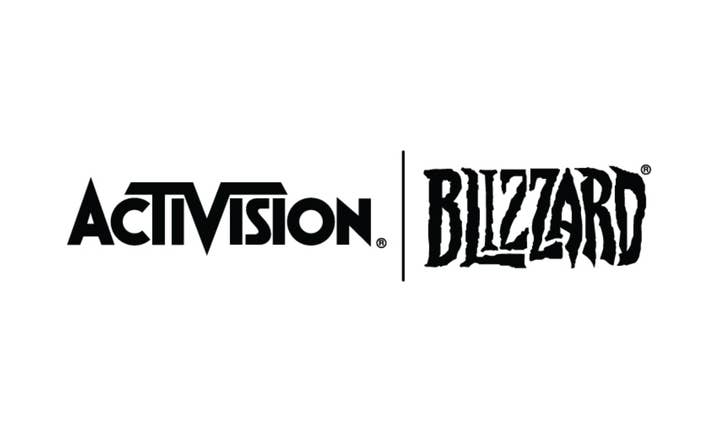 It can be difficult keeping track of the various comings and goings in the games industry, which is why we compile them in semi-regular round-ups.
If you have new appointments or transitions in your company that belong here, please fill out this form.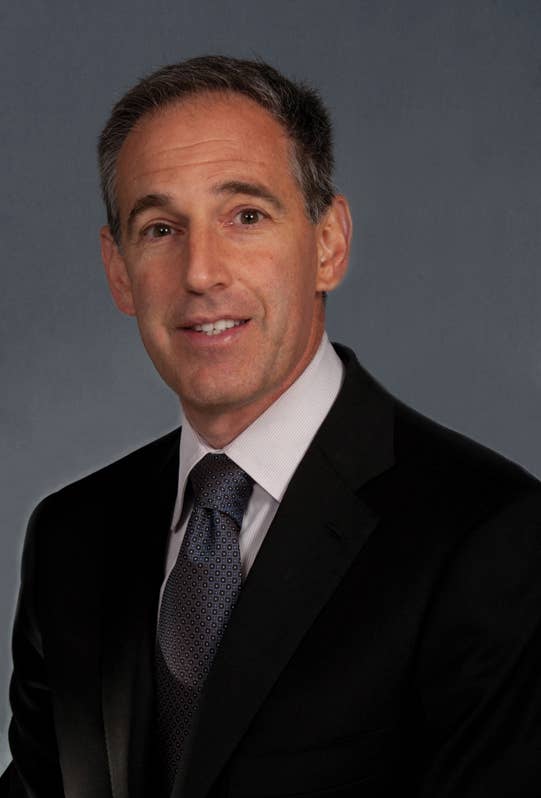 Tony Petitti | President of sports and entertainment | Activision Blizzard
Petitti most recently served as deputy commissioner, business and media and COO of Major League Baseball, where he led marketing, broadcasting and media rights sales, the MLB Network, digital content, youth programming and special events.
Prior to that, Petitti was president of the MLB Network, which he helped launch from its inception in 2008. Before joining MLB, Petitti, a 13-time Emmy-award winner, was EVP and executive producer at CBS Sports where he was responsible for sports programming and production.
"Tony is one of the most highly regarded executives in sports and entertainment," said Activision Blizzard CEO Bobby Kotick.
"His success in media and as deputy commissioner and COO of Major League Baseball is the perfect blend of skills to help us realize our aspirations for esports and our related businesses."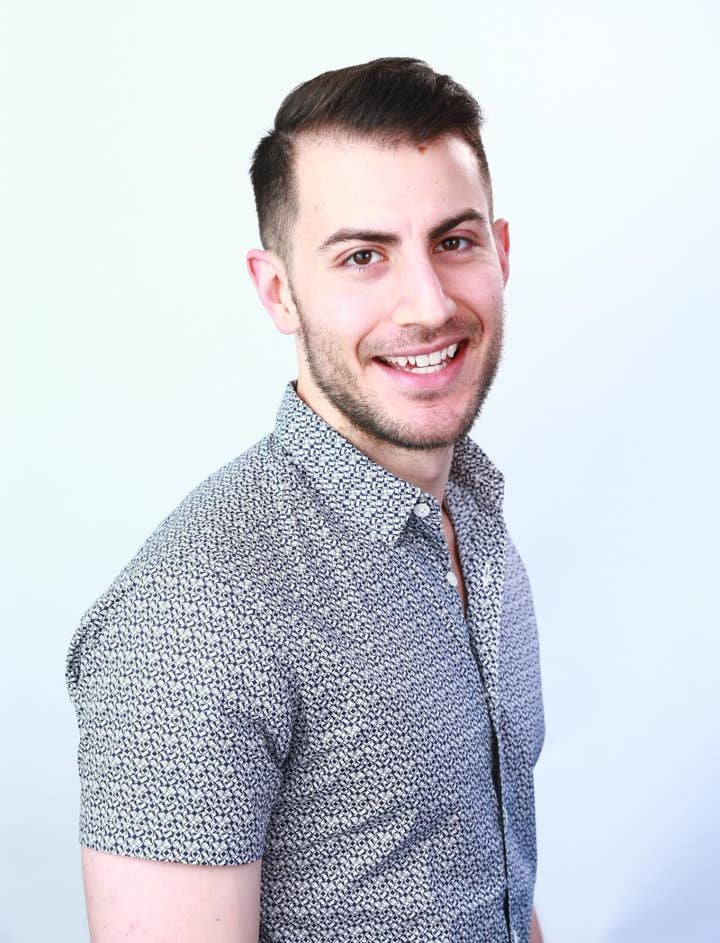 Matthew Yazge | Head of esports in North America | Nielsen
As VP of brand partnerships for music and film at Nielsen, Yazge led commercial sales and consulting efforts for music, film, and fashion branded entertainment and sponsorship to guide Fortune 500 clients in their entertainment strategies, and partnership and integrated marketing efforts.
Yazge also led Nielsen's LGBT+ diversity and inclusion initiatives, where he focused on recruitment, professional development, community outreach and education. He authored and oversaw the development of diverse intelligence publications at Nielsen around what LGBTQ consumers watch and buy.
"Esports is arguably the most dynamic, fast-growing and exciting segment of the media and entertainment space today," said Yazge.
"In this new role, I look forward to tapping my deep understanding of brands and their needs to help them understand the high value of the hard-to-reach esports fanbase and massive opportunities to align with content and major players to meet marketing objectives."
James Docherty | COO | Two Point Studios - Sega
Docherty has over 15 years of experience in the gaming and technology industry in a number of senior positions at companies like Apple, Microsoft, Intel and Sony Interactive Entertainment.
"Docherty adds valuable skills, experience and leadership to the studio," said Mark Webley, co-founder of Two Point Studios.
"Since the success of our first game, Two Point Hospital, in 2018, we have been looking for someone to steer the studio on the business side, continuing to build upon the studio's foundation, seeking growth and releasing great games in the future."
Andy Barton | Executive producer | Two Point Studios - Sega
Barton has a wealth of industry experience, having worked previously for Rocksteady Studios Ltd., Sony Interactive Entertainment and Lionhead Studios.
"Andy is a fabulous acquisition for the studio, he understands what we are all about at Two Point Studios and I know that, with his extensive expertise, he will build on the initial success of the studio", said Gary Carr, co-founder at Two Point Studios.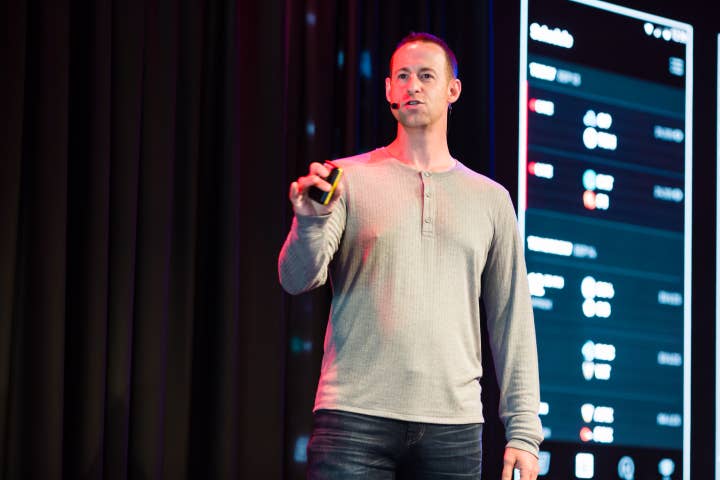 Mike Seavers | CEO | AppOnboard
Seavers has 25 years of experience in engineering, product, and project management.
Most recently, Seavers was the CTO at Riot Games, where he led the technology and production departments of over 1,000 people globally.
Prior to Riot Games, Mike held various roles at larger, Fortune 500 scale companies.
"As AppOnboard grew, we wanted to bring in a proven industry leader to scale our business," said AppOnboard founder Jonathan Zweig.
"Seavers has a wealth of knowledge and experience that few others can match, so we were thrilled that he shared our vision for the company and look forward to working together to enable the future of no-code game development."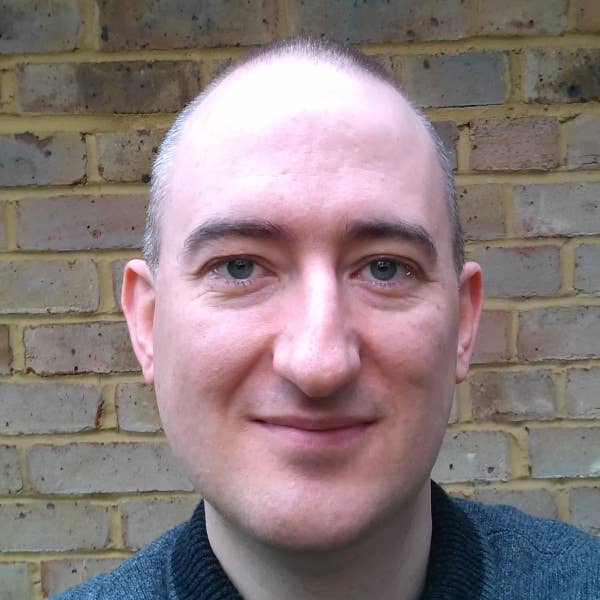 Adrian Hawkins | CTO | Absolutely Games
Hawkins was recently the technical director at Vector Suite, developing VR productivity tools for super car design using the Unreal Engine.
He was also co-founder and CEO at Twistplay, an indie games developer started in 2012, working on titles such as Warhammer Quest, Chime Sharp and Doctor Who: The Doctor and the Dalek.
And Hawkins was formerly the COO and CTO at Kuju, overseeing development across a number of studios -- and where he worked with now-Absolutely-CEO James Brooksby.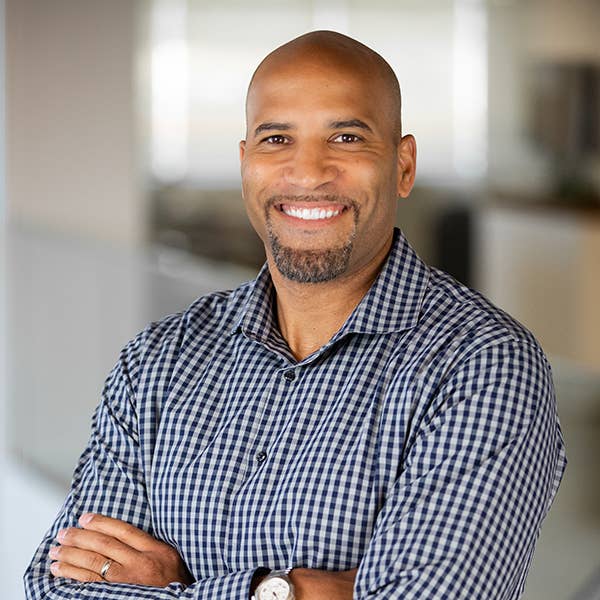 Noel Watson | Board member, independent director | Zynga
Watson joined TrueCar Inc. in 2019 as the company's CFO. Prior to TrueCar, Mr. Watson held the position of chief accounting officer at TripAdvisor Inc.
He began his career as a certified public accountant at Arthur Andersen LLP and subsequently held management positions at Boston-based technology firms ArrAy Inc. and Way Systems.
"I am excited to be joining Zynga's Board of Directors during this dynamic period of growth for the company in its mission to connect the world through games," said Watson.
"With the increasing penetration and use of mobile phones, and the more than 2.5 billion people globally playing games by the end of 2020, Zynga is incredibly well positioned to be a force in digital entertainment, built around iconic brands and experiences that people love."
Stewart Neal | Studio director | Sumo Digital
Neal has more than 15 years of experience in the games industry, six years of which he spent at Sumo.
During this time, Stewart worked on titles such as Crackdown, Forza Horizon and Hitman. Stewart also spent time at Codemasters where he was involved in projects including Grid, Dirt, and Formula 1.
"For the past six years, I've spent most of my time at Sumo with the team in Pune. I've formed great bonds and witnessed them grow from strength to strength," said Neal.
"It's a very exciting prospect to help further the growth of a team I have an enormous amount of respect for, broadening their already formidable skill base, and ultimately creating a truly world class studio."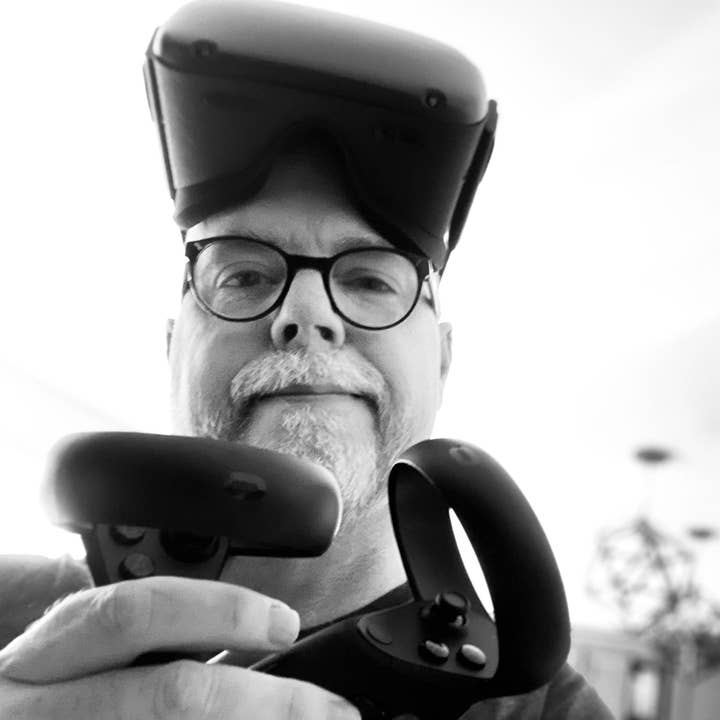 Tom Hall | Senior creative director | Resolution Games
Hall's career spans more than 30 years and includes work on a number of iconic franchises including Doom, Duke Nukem, and Rise of the Triad.
Hall was also the co-founder of two development studios, Id Software and Ion Storm.
"Tom has been a key figure in shaping what video games have become over the last 30 years," said Tommy Palm, CEO of Resolution Games.
"We're ecstatic to have Tom join us as we shape what's to come, and look forward to how his contributions will help to define the future of the VR space."
Jarred Kennedy | COO | Wave
Kennedy joins Wave from Riot Games, where he served on the executive team and spent seven years leading global esports, consumer products, and business development.
As global head of entertainment businesses and partnerships, he was responsible for Riot's operations and investments focused on entertainment including animation, storytelling, music and live experiences.
"Jarred's wealth of knowledge in the industry, as well as understanding on how to build initiatives that tap into the core of digitally-forward culture, will allow Wave to better serve today's digital avatar generation and increase our core technology and gaming capabilities," said CEO Adam Arrigo.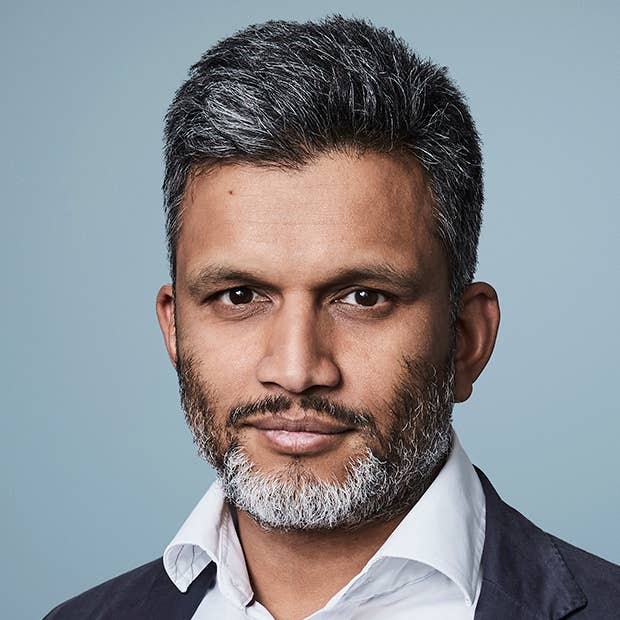 Shouma Khan | CFO | Antstream Arcade
With over 15 years' expertise in media, Khan was previously finance director at CNN for the then-newly established international commercial arm in London.
Initially training as a chartered accountant with Ernst & Young, he first worked at Mars before joining Disney, where he spent over a decade.
"I am excited to be joining Antstream on their incredible journey to reinvent gaming," said Khan.
"The rise of on-demand video game streaming has signalled a major pivot in the way games can be played by consumers. This technology gives you many more features that just wouldn't be possible in a traditional sense."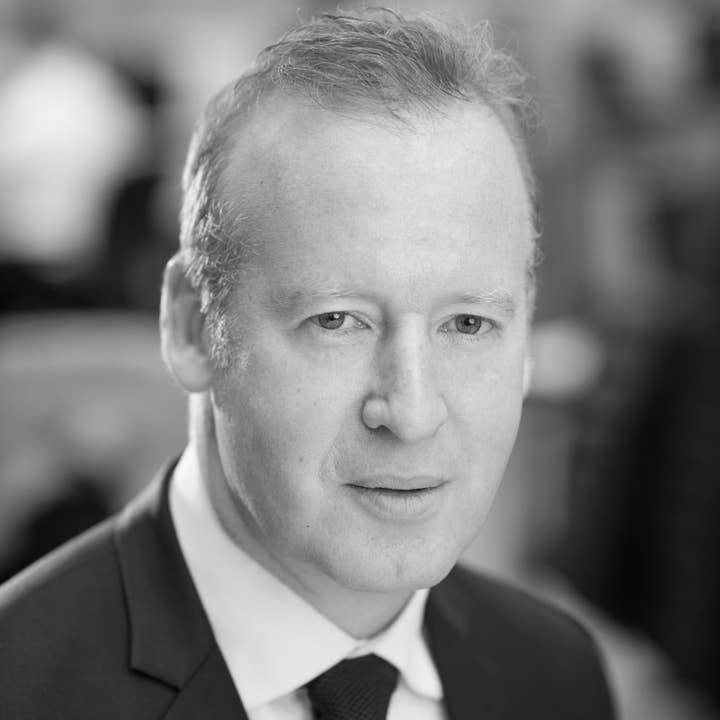 David Farquharson | Director of legal services | Antstream Arcade
Having started his legal career with a Magic Circle international law firm, Farquharson was previously co-founder of Ignition Law.
He is a recognised expert in advising entrepreneurs and their businesses, and is a regular guest lecturer at London Business School.
"With the videogame industry constantly evolving, it could not be a more perfect time to join a fiercely ambitious company like Antstream," Farquharson said.
"I look forward to working with Steve, Shouma and the team in pursuing our shared vision for the future of video games."
Chris Enock | Head of publishing | Improbable
Enock previously led the global publishing team that launched League of Legends, as well as helped to build and lead publishing teams for Legends of Runeterra and Valorant at Riot Games.
"We're delighted to welcome Chris to the Improbable family as our new Head of Publishing, where he brings more than a decade of unique experience in taking to market some of the most successful online games in the world," said an Improbable spokesperson.
"Chris will be responsible for ensuring that games made by Improbable's internal studios reach their audience: gamers looking for exciting and engaging online multiplayer experiences."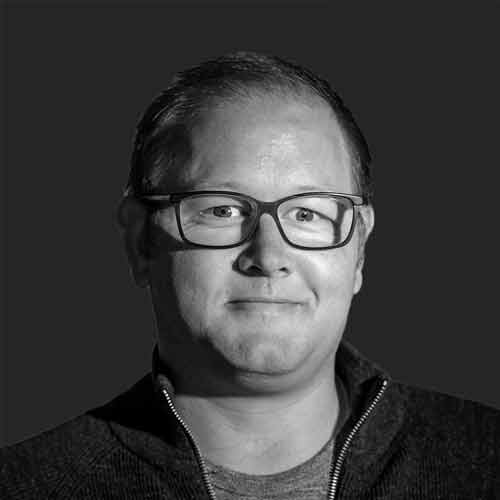 Gareth Williams | Head of publishing | Wired Productions
A veteran of Barrington Harvey, Premier and creator of Little Big PR, Williams has worked across multiple AAA and indie titles in his time in PR, with some of the world's largest games publishers down to one man teams.
"The recruitment of Gareth shows our intent to deliver the best results for our developer partners and to seek out new and exciting products," said a Wired Productions spokesperson.
"His many years of experience will support our 2021 plans and on a personal level, having worked with him at various companies I'm delighted to welcome him to the Wired family."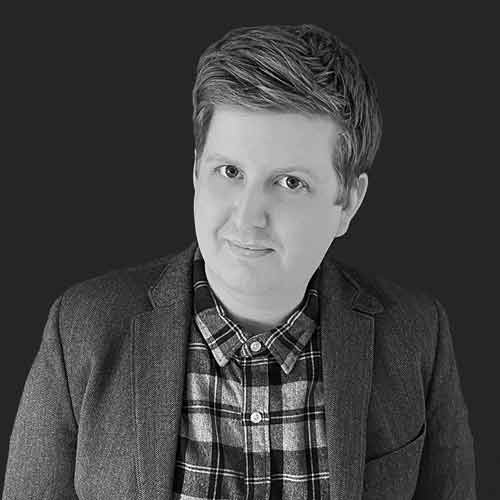 Neil Broadhead | Head of marketing | Wired Productions
A veteran of Barrington Harvey, Premier and creator of Little Big PR, Williams has worked across multiple AAA and indie titles in his time in PR, with some of the world's largest games publishers down to one man teams.
"Wired recognises the importance of developing our people and I'm very pleased to have Neil step up and lead the marketing team into the next generation of hardware," said a Wired spokesperson.
Justin Achilli | Brand creative lead - World of Darkness | Paradox Interactive
From 1997 to 2011, Achilli conceptualized, designed, and authored World of Darkness products and materials, including Vampire: The Masquerade, Dark Ages: Vampire, Werewolf: The Apocalypse, and more.
In recent years, Achili has held various roles at Funcom and Red Storm Entertainment, where he worked on Assassin's Creed: Revelations, Star Trek: Bridge Crew, and Werewolves Within.
Now, Achilli will lead creative development for World of Darkness at Paradox, supporting product development both internally and with licensed partners.
"I'm very excited to help deliver the future of World of Darkness, as Paradox has the ability to realize games and other media that we simply didn't have the means to accomplish in years prior," said Achilli.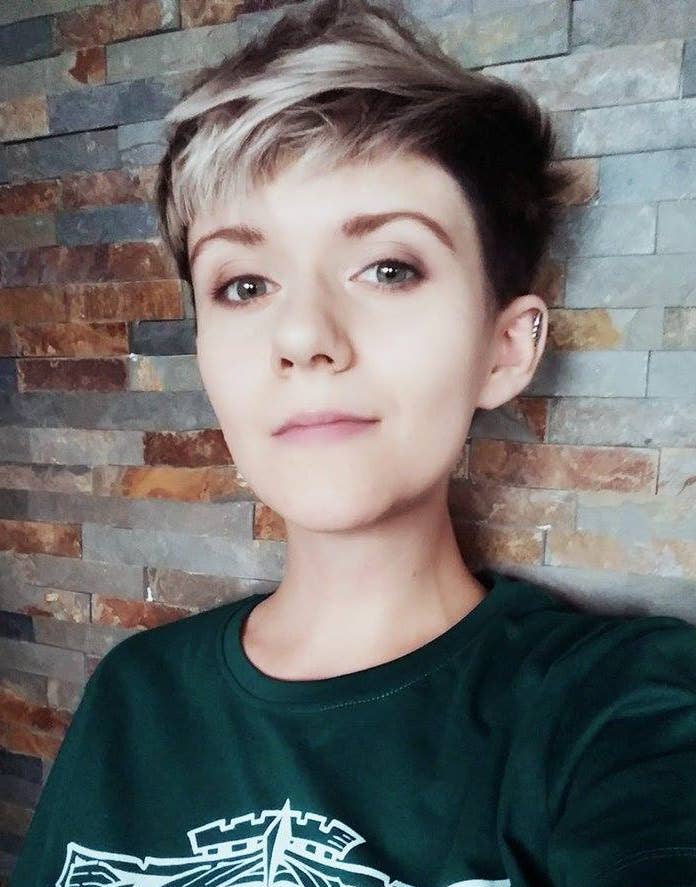 Martyna Zych | Brand community developer - World of Darkness | Paradox Interactive
Zych, known as Outstar on YouTube and Twitch, is a game developer who has worked as an animator on The Witcher 3: The Wild Hunt and as a concept artist on the Eventide franchise.
Zych is also a Vampire: The Masquerade enthusiast who has, for years, been a leading figure in the franchise's online community. In anticipation of Bloodlines 2, she won the 2019 Vampire Jam with her own Vampire: The Masquerade game: Santa Monica By Night.
"My love for the World of Darkness started with my brother gifting me Vampire: The Masquerade - Bloodlines when I was fourteen," Zych said.
"It wasn't exactly meant for my age, but it was an educational experience that led to me eventually entering the games industry. Through the cryptic note on the protagonist's inbox I found the game's concept artist, whose work inspired me to start creating digital art, pursue my Master's degree, and land my first industry job at CD Projekt Red."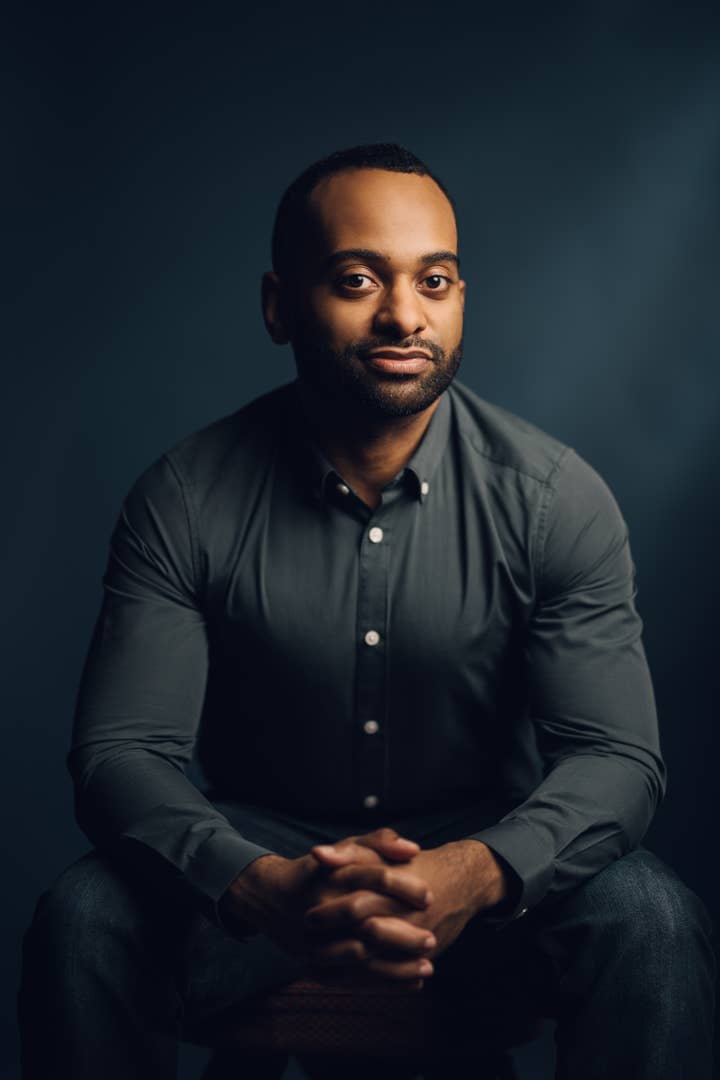 Zi Peters | Lead level designer | Silver Rain Games
Peters is a level designer who has been working in the games industry for over a decade.
In this time, he has worked at UK game studios including Frontier Developments, Creative Assembly and Sumo Digital. In 2018 he was selected to be a part of the London Games Festival's Ensemble exhibition in recognition for his contribution to the games industry.
"We are so excited to have Zi join Silver Rain Games," said a Silver Rain Games spokesperson.
"Having someone with his experience join our team so early in production is going to make a big difference to our new IP. We really want him to explore his ideas and hope this opportunity will see Zi take on new responsibilities."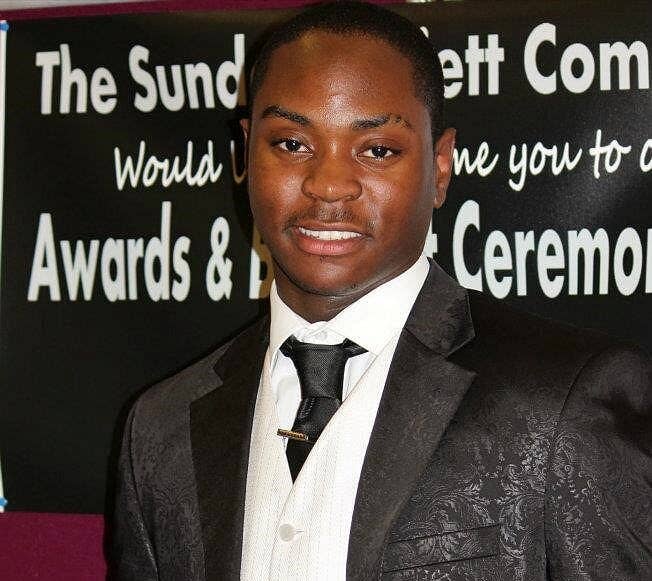 Ackeem Durrant | 3D character artist | Silver Rain Games
Durrant has experience in film, advertising, and games with companies like Lupus Films, Nexus Productions and Microsoft Rare while also freelancing with tons more.
"We are at a stage where having someone with Ackeem's expertise join us is really going to see the game propelled forwards into a living, playable world," said a company spokesperson.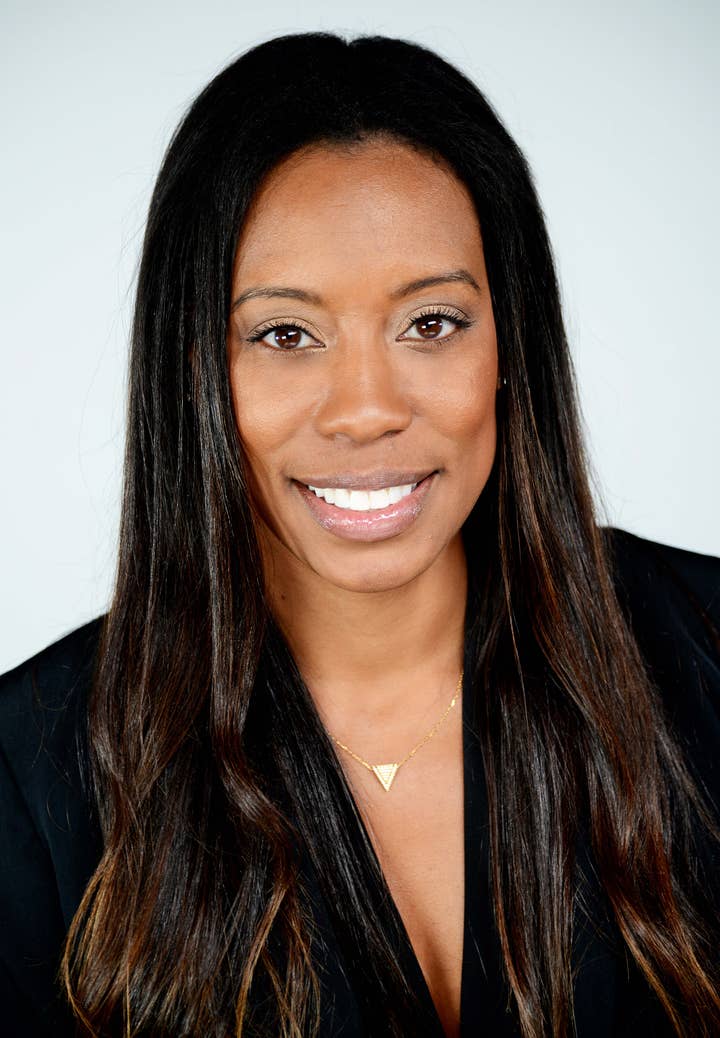 Amber Howard | Head of talent | TalentX Gaming
As a former A3s Artists Agency talent agent, Howard led the charge in expanding the agency's focus on esports and gaming by creating its own dedicated department for talent.
Prior to A3s, Howard worked in the esports and gaming department at WB's digital gaming arm, Machinima, where she worked on notable deals including FOX's Kicking & Screaming and casting for Machinima's property Transformers: Combiner Wars, and brand deals with Apple, Epic Games, Paramount, and HyperX's Heroes ambassador program.
"We have an amazing opportunity to bring more visibility, monetization and growth to this community of creators," said Howard.
"My recruiting strategy has always been to keep it open and diverse, and to look for and work with creators and brands that break the mold. I envision a deep and balanced roster of creators who represent the diversity of the entire gaming community in gender, accessibility, and culture."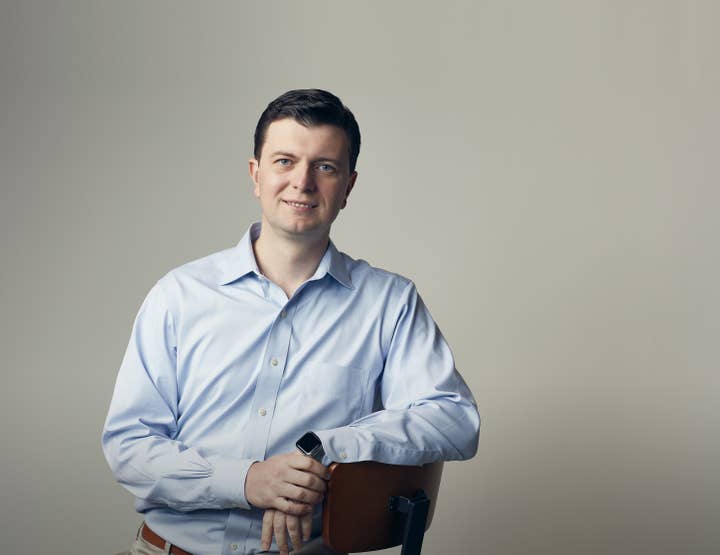 Multiple Hires at AppLovin
Basil Shikin | CTO
As VP of engineering at AppLovin, Shikin led the team responsible for developing the company's systems, and worked closely with former CTO and AppLovin co-founder, John Krystynak, who has moved into a key advisory role.
As one of the early hires at the company, he played a critical role in building and optimising the AppLovin platform. He has also been instrumental in expanding the technology tools for game developers including integrating tools from AppLovin's acquisitions of MAX and SafeDK.
Victoria Valenzuela | Chief legal officer and corporate secretary
Joining from Machine Zone, Valenzuela's legal expertise spans 20 years across corporate law in public and private companies as well as prominent law firms.
Keith Kawahata | Head of games
Kawahata is a seasoned mobile games executive with over ten years' experience managing, optimising and monetising mobile games, most recently as head of mobile at Wargaming.net.
He has held previous vice president roles at Gree and Kabam, and founded ZeroTheory, Inc.
Deepak Gupta | Chief revenue officer
Gupta brings more than a dozen years of gaming industry experience to AppLovin, most recently as CRO at Machine Zone where he was responsible for marketing, engagement and retention of hit games like Game of War and Final Fantasy XV: A New Empire.
He held previous roles as vice president, business operations at Outspark, founded Hovr, and served as a director of strategic planning at Electronic Arts.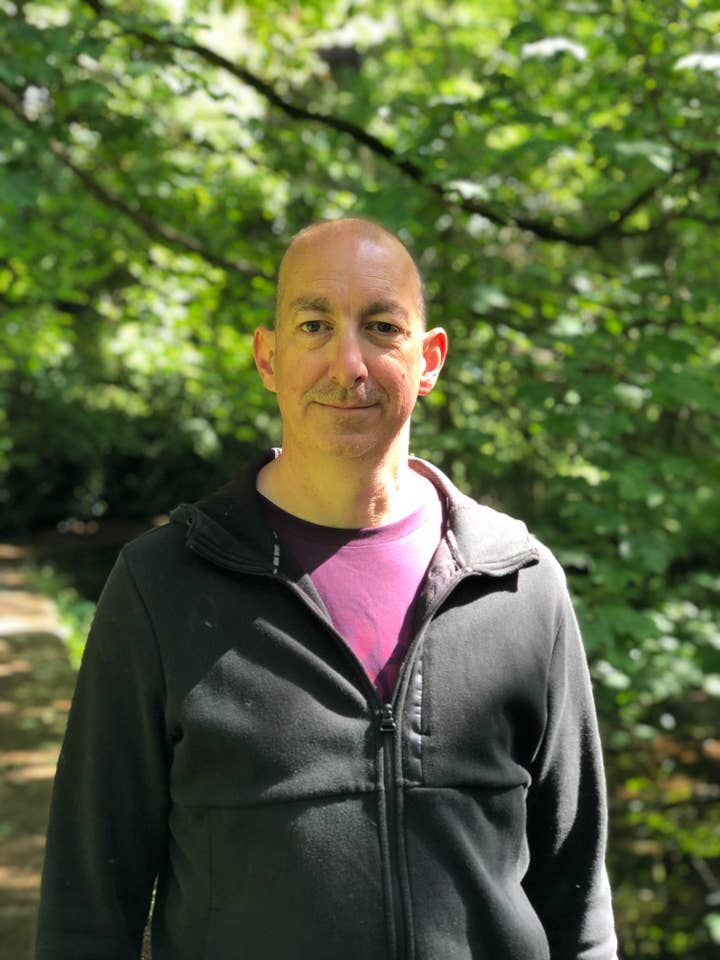 Multiple Hires at MAG Interactive
Tone Brennan | Studio manager
Brennan joins MAG Interactive from mobile game developer Outplay Entertainment in Dundee, where he was a senior and executive producer.
Previously he was an executive producer at All 4 Games for Channel 4.
"Tone brings a deep experience of production of mobile games and shares my view on the importance of building strong and independent teams that feel true ownership of their games," said MAG Interactive CEO Daniel Hasselberg.
"As we continue to invest in the Brighton studio in general and Wordzee in particular it is great to have Tone onboard supporting the teams in their mission to build top performing games."
Güray Emen | Senior game artist
Emen joins MAG Interactive from Gram Games in London and has worked on both hypercasual games as well as more in-app purchase heavy casual titles.
He is currently working remotely from his home in Turkey, but looking forward to joining the team in Brighton soon. Emen will bring his extensive games design experience and joining in with regular company game jams.
Greg Smee | Business intelligence engineer
Smee joins MAG with a background as a data developer, including working for London media agency PHD.
Brennan said of Emen and Smee's appointments: "Güray and Greg are fantastic additions to the Brighton studio and to MAG. I'm really excited to be growing the Wordzee team and Güray's experience will help us to continue to build upon the game's initial success.
"The ability to understand and translate data into information that can help us improve our games is invaluable, and I'm looking forward to Greg's insights helping our teams deliver great experiences to MAG fans everywhere."