Jobs Roundup: Major exec reshuffle at Activision, PlayStation, Google and more
Plus, new hires for Nintendo, Square Enix, Crystal Dynamics, Facebook and AMD
It can be difficult keeping track of the various comings and goings in the games industry, which is why we compile them in semi-regular round-ups.
If you have new appointments or transitions in your company that belong here, please email newhires@gamesindustry.biz.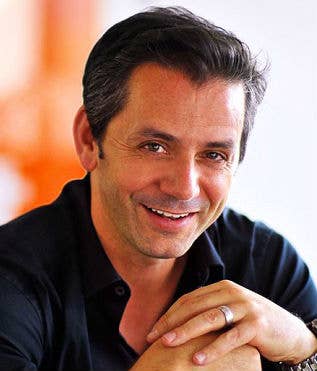 Activision CEO departs in March
Eric Hirshberg is leaving the Call of Duty publisher after eight years at the helm. His final day will be March 31st, at which point his contract will expire and he will move on to pastures new.
He joined Activision Publishing back in 2010, having previously served as co-CEO and chief creative officer of marketing agency Deutsch, L.A. During his time at the head of Activision's AAA efforts, the company launched the Destiny franchise, dominated the toys-to-life genre with Skylanders, and extended the success of the Call of Duty series.
Hirshberg described his tenure as "an honour and a thrill", while Activision Blizzard CEO Bobby Kotick praised the exec for the "historic performance" the publisher has accomplished under his leadership.
Said Hirshberg: "I have nothing but admiration for the incredible team I have had the privilege to lead. And I have nothing but appreciation for Bobby for giving me this transformational opportunity, and also for having the vision and conviction to champion a creative person for a leadership role on this scale."
You can read the full story here.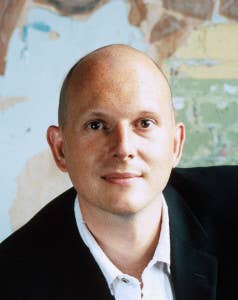 Former PlayStation, Xbox boss joins Google
Phil Harrison is the new vice president and general manager at Google. He will be based at the firm's headquarters in California, where he is reportedly working on a new business.
Harrison is best known to the industry for his time at PlayStation and Xbox. He spent 16 years at the former, and was instrumental in launching the original PlayStation console back in 1995.
He has also held roles at ESD, Mindscape, Atari and London Venture Partners. You can read more about his new move here.
Third-party relations boss exits PlayStation
Sony has lost its head of third-party developer relations, as Florian Hunziker departs after just one year in the position. It remains unclear why he left, or which role he has moved into.
Hunziker took over the position in January 2017 as Adam Boyes left at the tail end of 2016. His replacement will be the third person to hold the role in as many years.
Prior to his time at Sony, he gained experience through his time at Element Six Entertainment and a seven-year stint as COO of Harmonix during the height (and subsequent decline) of the Guitar Hero/Rock Band craze.
You can read more about his departure here.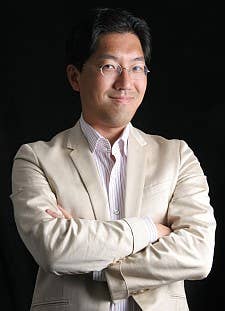 Yuji Naka joins Square Enix
One of the most famed Japanese developers has joined Square Enix, and will be working on a brand new IP.
Yuji Naka is known as one of the creators of Sonic The Hedgehog, as well as the producer on Phantasy Star Online, Samba De Amigo and ChuChu Rocket.
It's unclear how his new appointment will affect Prope, the development firm he set up in 2006 after leaving Sonic Team.
You can read more about his move here.
Downwell developer joins Nintendo
Indie designer Ojiro Fumoto has joined the platform holder, DualShockers reports, although it's unclear what position he has taken.
Fumoto is the one-man development team behind hit mobile title Downwell, which was later released on PC, Vita and PS4. If he retains the rights to the game, we could well see a Switch version released in future.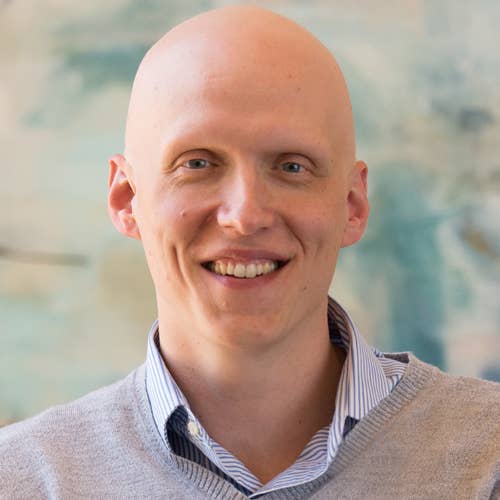 Facebook hires AltspaceVR co-founder
Eric Romo has joined Facebook's social VR team as product director. He will assist the team building Facebook Spaces and will be "exploring how VR can help communities connect", according to TechCrunch.
Romo helped form AltspaceVR back in 2013, and departs after the firm was acquired by Microsoft back in October.
In a Facebook post, he wrote: "It wasn't an easy decision, but I left AltspaceVR with confidence that the team is well-placed to continue pushing the promise of virtual communication as part of the Microsoft mixed reality ecosystem."
Crystal Dynamics hires ex-Naughty Dog, Visceral devs for The Avengers
The Tomb Raider studio has expanded with 15 new recruits in the past month, with two particular additions adding to the team's pedigree.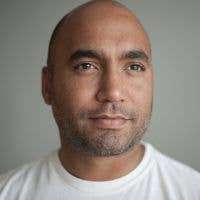 Shaun Escayg (pictured) joins the developer's The Avengers project as creative director, having previously held the same position at Naughty Dog.
He served as creative director and writer for last year's Uncharted 4 standalone expansion The Lost Legacy, and led the cinematics team on acclaimed post-apocalyptic adventure The Last of Us. He has also worked at Industrial Light & Magic.
Meanwhile Stephen Barry joins from the now-defunct Visceral Games, bringing with him 27 years of development experience. He takes on the role of director of production.
Prior to his time at Visceral, where he worked on the Dead Space series, Barry also held multiple positions at Electronic Arts.
"We recently hired 15 world-renowned industry veterans, spanning production leadership, animation, design, art and engineering, who have previously worked on games such as Batman: Arkham Origins, Dead Space, Star Wars: Battlefront and many more." said Crystal Dynamics' co-head of studio Ron Rosenberg.
"Their AAA experience adds to an already deep roster, making us well-positioned to deliver on the ambitious goals we've set for ourselves with The Avengers project. It's a stellar addition of many people who fit incredibly well into our wheelhouse of building game experiences we all love."
GAME CFO resigns
The UK specialist retailer's financial boss is departing after less than three years. Mark Gifford will continue working until the end of March - which is also the end of the fiscal year - in order to ensure a smooth transition.
He joined GAME in August 2015. During his time, he managed the sale of Multiplay Digital to Unity (a £19m deal) and secured a new long-term bank facility for the firm's Spanish business.
The retailer says he is leaving to pursue "other business and personal interests". You can read the full story here.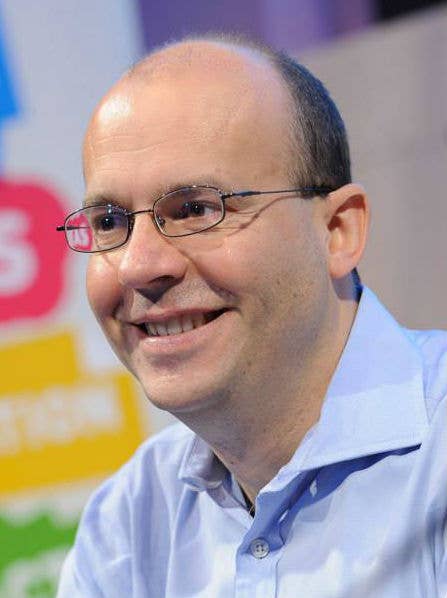 Electric Square recruits Nicholas Lovell
UK analyst Nicholas Lovell has temporarily joined Electric Square, the new sister firm to Studio Gobo. He will serve as design director on their unannounced game.
This will be in addition to his current duties as director of Gamesbrief, a consultancy firm he formed in 2009. He is also a non-executive director at nDreams and Spilt Milk Studios.
"I've worked with [studio director] Jon Gibson since 2012," he tells GamesIndustry.biz. "Up until now, I've been consulting. It's great to step up to a role as design director, taking their exciting unannounced project to launch.
"It's the first time I've worked close to full-time on a single thing for a decade, and it's fun."
AMD hires former Nvidia, Synaptics execs
The electronics giant has made two key hires to its senior team, luring talent away from its rivals to help bolster its graphics chip division.
Mike Rayfield joins as senior vice president and general manager for AMD's Radeon Technologies Group, according to VentureBeat, where he will help manage (among other things) the firm's semi-custom products, which includes chips for Xbox One and PS4. He previously worked at Nvidia, running the firm's Tegra processor business.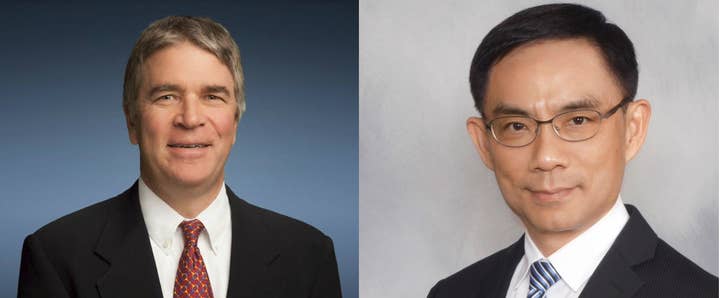 David Wang takes on the role of senior vice president of engineering in the same group. A previous AMD employee, Wang rejoins from his time at Synaptics, where he was SVP of systems silicon engineering.
They both replace Raja Koduri, the previous AMD graphics boss who left the firm for Intel in November. The duo will report to AMD CEO Lisa Su.
Tilting Point COO promoted to president
Samir El Agili has been named as the new president for the mobile games firm, just four years after he joined. He steps up from the role of chief operating officer.
El Agili joined in 2015 after holding a leadership role at Gameloft, with an official statement describing him as, "instrumental to the evolution and growth of the company."
Co-founder Dan Sherman is stepping back from his role as El Agili ascends, but will continue as a member of the board of directors. The reshuffle comes as Tilting Point reports its Q4 revenues quadrupled year-on-year.