Jobs Roundup: Gio Corsi's new role is with Predator: Hunting Grounds studio IllFonic
Several other companies get new C-level appointments including 22cans, Draw & Code, King, and Pole to Win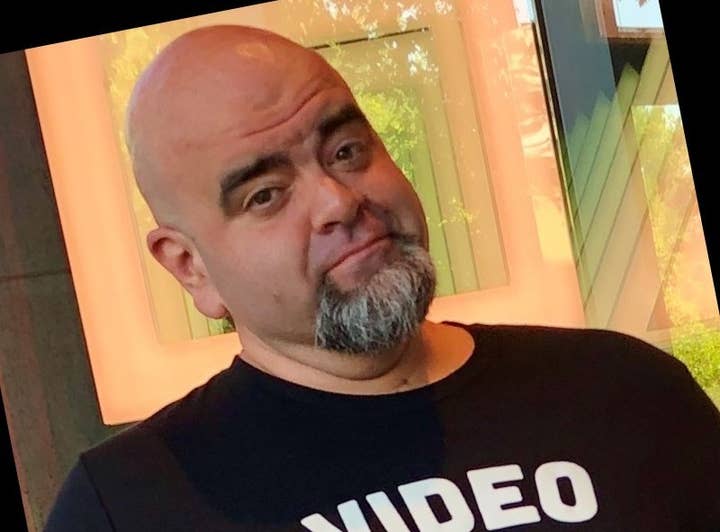 It can be difficult keeping track of the various comings and goings in the games industry, which is why we compile them in semi-regular round-ups.
If you have new appointments or transitions in your company that belong here, please fill out this form.
Gio Corsi | Chief product officer | IllFonic
Prior to Illfonic, Corsi was the senior director of the Global Second Party Games Group for World Wide Studios at Sony Interactive Entertainment America (SIEA), where he oversaw the development and publishing of multiple titles.
Before that, Corsi was the director of third-party production and developer relations for SIEA, executive producer on the unreleased Star Wars:1313 for LucasArts, as well as Team GM for LucasArts Singapore. Corsi has also worked for Disney Interactive, Nexon, Electronic Arts and Mainframe Entertainment.
"They [IllFonic] love what they do and they are fans of playing their games as much as they are developers working on them and to see that firsthand is great," said Corsi. "They also have some exciting goals for the future, not only with their projects but with the company, it's made my decision to join them an easy one."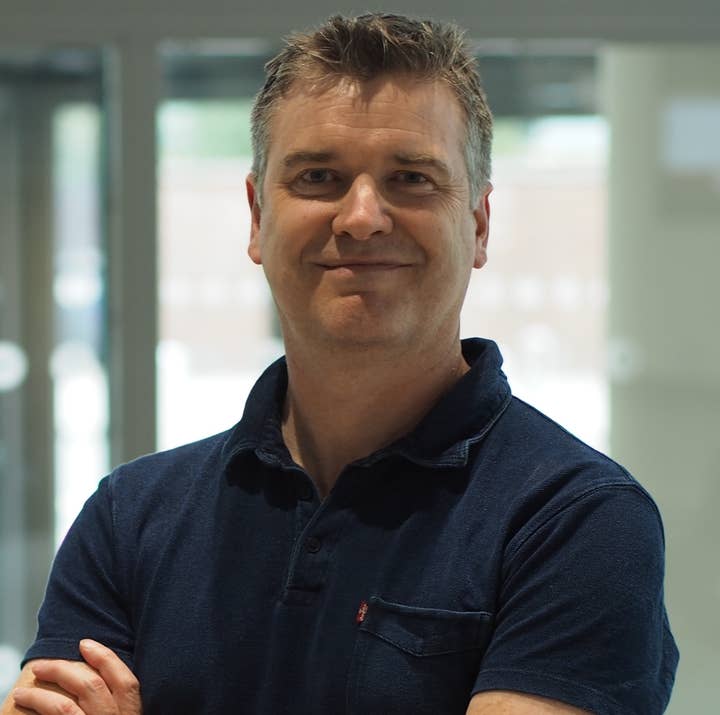 Bradley Crooks | Chief operations officer | 22cans
Prior to joining 22cans, Crooks was the global head of games and interactive at BBC Studios, where he looked after management and development of various BBC IP from Doctor Who to Blue Planet 2.
Previously, he had two stints as studio head at Headstrong Games, working on games such as House of the Dead, Overkill (alongside Sega), and the Art Academy series (with Nintendo).
"It is a delight to welcome Bradley to the 22cans management team," said founder Peter Molyneux. "He brings a wealth of experience and is going to be central to our growth strategies over the coming months and years."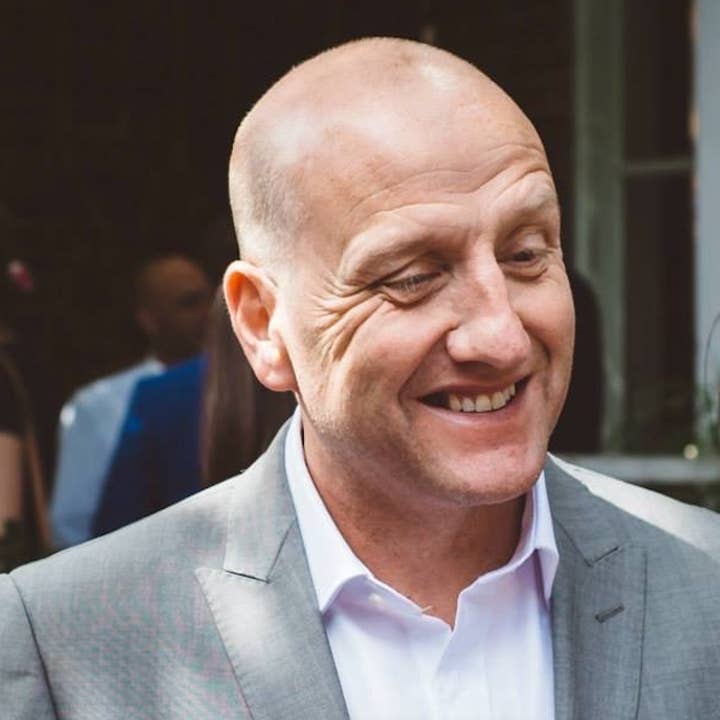 Spencer Crossley | Chief executive officer | Draw & Code
Formerly a founding team member of Warner Bros Interactive Entertainment, Crossley was targeted to aid the continued growth of Draw & Code's business and to leverage his track record in commercialising video game and entertainment IPs.
"Spencer's experience of bringing interactive entertainment products to market will be invaluable to Draw & Code as we push ourselves into new markets," said Draw & Code co-founder Andy Cooper. "This revised company structure will also allow the existing management team to focus on production, R&D into new technologies and to continue to grow our client base."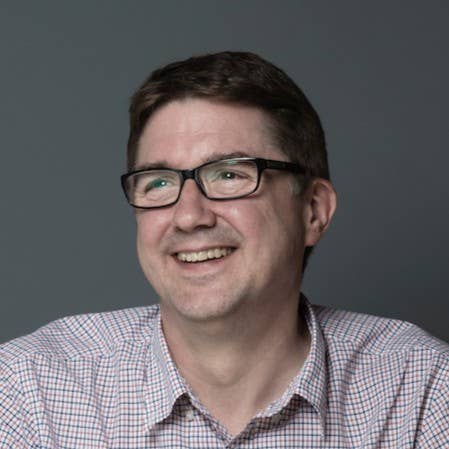 Dr. Steve Collins | Chief technology officer | King
Dr. Collins brings more than 35 years of industry experience to King. In addition to his previous role as co-founder and CTO of Havok Inc., Steve also co-founded Swrve New Media Inc., a provider of mobile marketing automation and analytics.
"King is an exciting business that brings fun and play to millions of people every day," said Dr. Collins. "I'm excited to be coming in to help implement a new technology strategy that enables the business to continue reaching millions, but at even greater speed.
"King is buzzing with creative talent, and I want to ensure we continue to attract the best and brightest. I can't wait to be a part of the King story and help the business go from strength to strength."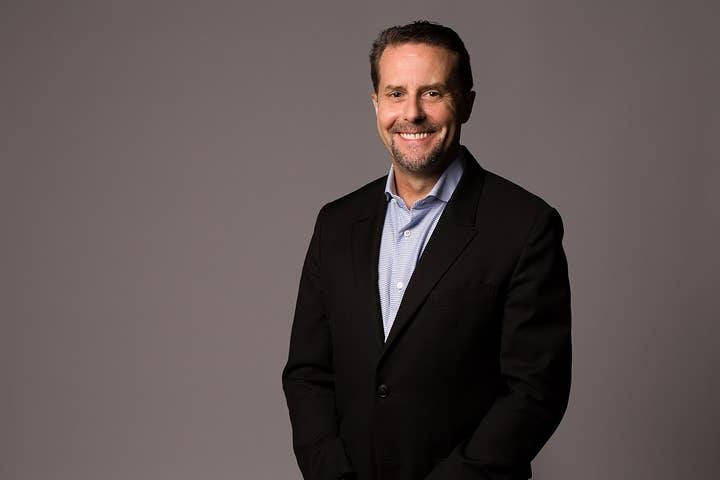 Andrew House | Advisory board | Bidstack
House joins Bidstack's board following a long career with Sony beginning with his joining its Tokyo PR team in 1990. He served as CMO between 2005-2009, and then went on to serve as the co-CEO, then CEO of Sony Computer Entertainment Europe, before becoming Group CEO between 2013-2017.
House is credited with helping Sony's PlayStation reach a mainstream audience, and was responsible for driving the record-breaking launch of the PS4 in 2013. In addition, House concentrated Sony's network services strategy around PlayStation Network and spearheaded Sony's entry into the virtual reality market with the development and launch of PlayStation VR.
"The gaming industry has always been about evolution and progression and striving for solutions that make games more fun, more relatable and more entertaining for the community," House said. "Against a background of disruption to monetisation strategies within games, I believe that Bidstack's approach of contextually relevant ads can generate revenue without disrupting the user experience. It's a business that can make a significant impact in the space."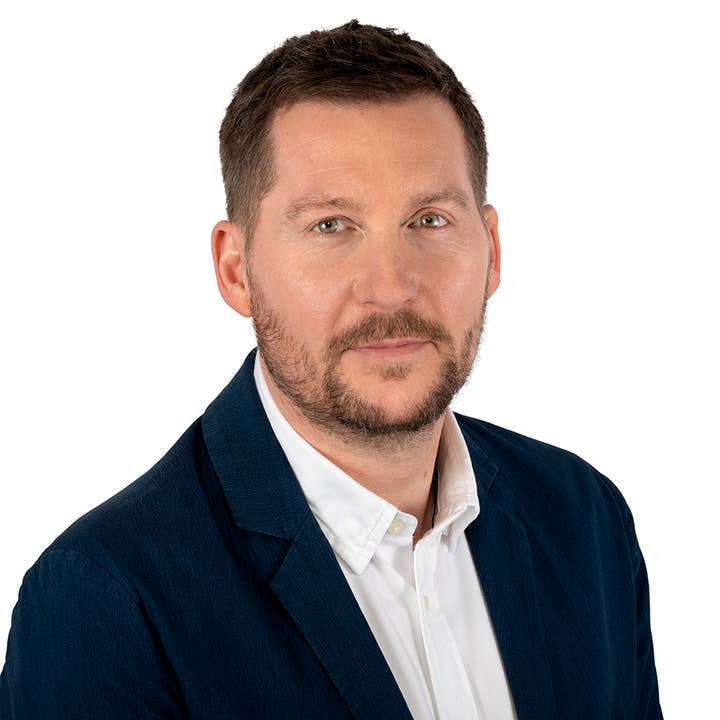 Andy Emery | Chief operating officer | Pole to Win
Emery joined Pole to Win in 2015 through the acquisition of his audio production company SIDE. Initially, he oversaw two new SIDE locations in Los Angeles and Shanghai, and worked as VP of strategy and innovation. More recently, Emery managed the entire European region as president.
"Pole to Win is thrilled to have Andy as a part of our executive team," said CEO Deborah Kirkham. "Andy is immensely creative and is also a force for reason in a complex, and often disorderly, global business landscape. His broad industry and entrepreneurial experience is particularly unique, and we benefit from his vision and depth of expertise daily. We're honored to welcome him to the C-Suite and look forward to his continued contributions to Pole to Win."
Kasturi Rangan | Chief product officer | Pole to Win
As chief product officer of Pole to Win, Rangan will oversee the product innovation and transformation arm of Pole to Win globally.
Rangan has been a part of Pole to Win for nearly a decade, leading operations across quality assurance, innovation, and customer experience lines of business. In his most recent role as regional president, he led the company's North American and India operations. He was also recently appointed as the CEO of Pole to Win's new game and product development brand, Orange Rock Studios.
"The best CPOs are visionaries of the future and evangelists for great product; Rangan is both," said CEO Deborah Kirkham. "Rangan is the voice of innovation and a power for disruption at PTW; he is the natural choice as our CPO, and I welcome Rangan to the C-Suite."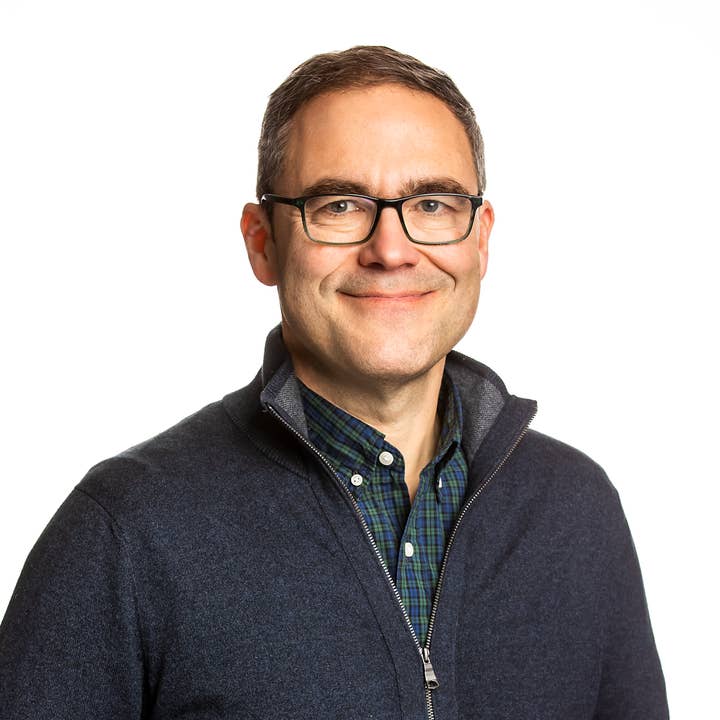 Patrick Buechner | Chief marketing officer | Manticore Games

Buechner has more than two decades of experience in the games industry, working on numerous products at Electronic Arts, BioWare, Maxis and Amazon.
He began as a PR manager with Maxis in December of 1995 and has gone on to work with marketing on franchises such as The Sims, Spore, and Mass Effect. Most recently, he was head of marketing, community, and research at Amazon Games.
"When Jordan Maynard (co-founder of Manticore and a teammate of mine on Spore) first demoed CORE to me, I had that same feeling I'd had the first time I played with the early building tools in The Sims - it was magical!" Buechner said.
Chris Coates | Head of studio | Team17
Before Team17, Coates was design manager at Ubisoft Leamington for three years. He has also worked in design roles at Caperfly, Playfish, EA, and Codemasters.
"We're delighted to unveil Chris as our latest senior recruit," said Team17 CEO Debbie Bestwick. "His wealth of knowledge and experience across so many facets of game development made him the perfect choice to lead our development teams...Chris is a strong people person with a proven track record of working with a diverse range of studio sizes and will help realise our ambitions."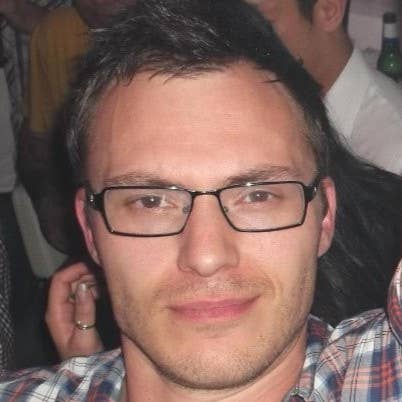 Callum Godfrey | Head of production | Bossa Studios

Godfrey brings over 20 years of industry experience in game development and production to Bossa, with experience across King, Microsoft, EA, and Activision.
Most recently, Godfrey was head of Wargaming Helsinki, a position he took on after several years at Wargaming in senior and executive producer roles on Wargaming Mobile titles.
"Bossa feels like the perfect blend of everything that excites me about making games," Godfrey said. "The team is incredibly talented and creatively passionate, something that is both refreshing and inspiring, it constantly reminds me why I got into the industry in the first place. The opportunity to help the studio to achieve its huge ambition to reshape the way we think about games is so fundamentally appealing and rewarding.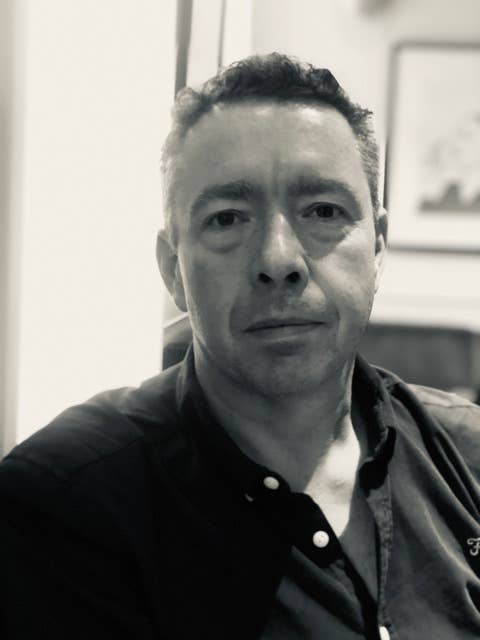 Robert Price | Chairman | Fourth Floor Creative
Spending almost a decade at 20th Century Fox until its takeover by Disney, Price was previously managing director of Future Publishing, and has also held senior marketing positions at media, gaming and entertainment companies.
"Once I knew Robert was interested in what we were doing, it was a perfect opportunity to get him involved," said CEO Rich Keith. "With so much experience at the highest levels and a vast contacts book - we're looking forward to having him help guide our next phase of growth."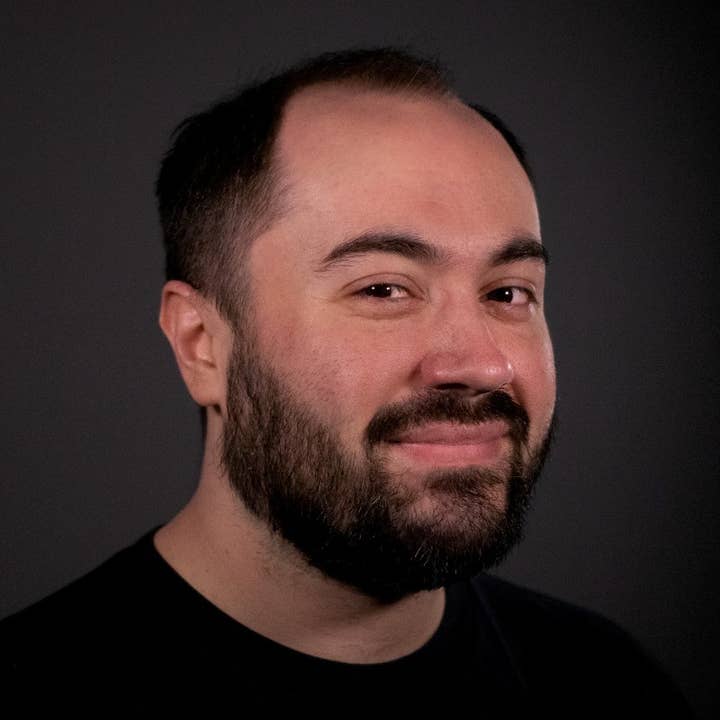 Will Lowther | Head of business development | Splash Damage
Lowther joins Splash Damage following a stint at Caffeine in the summer of 2018, where he worked on company partnerships.
Prior to that, Lowther worked at Multiplay for ten years, beginning in a support role and holding various positions across tech and sales before landing a role as head of product development and strategy. He held this role through Multiplay's acquisition by Unity in 2017, after which he continued working with both Multiplay and broader Unity initiatives for another year.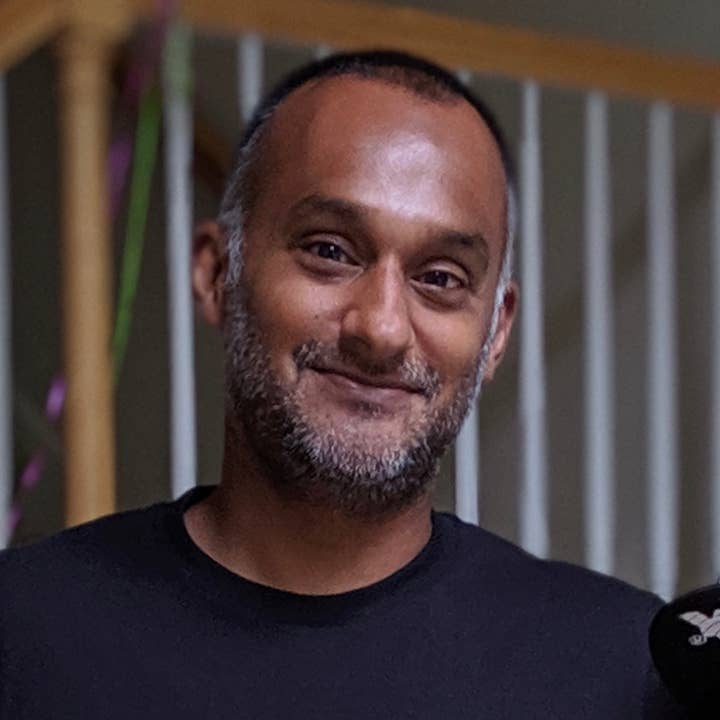 Yohan Sengamalay | General manager of business | Battlefy
Yohan joins Battlefy from Amazon, where he spent more than six years managing advertising for Amazon devices, including launching the first ads on Fire TV. He also assisted in building gaming strategy for Alexa, working with top companies such as Activision, Ubisoft, Microsoft, Hasbro and Paizo games.
Prior to Amazon, Yohan was a strategic leader on the Microsoft Xbox Team, and oversaw all in-game advertising for first-party games, including Halo, Gears of War, and Forza Motorsport - as well as developing the sponsorship programs for Xbox Live.
"The esports industry's growth into the mainstream brings with it a number of new opportunities," said Sengamalay. "Companies are now, more than ever, trying to find their voice in this space to engage competitive gamers, streamers and viewers. I have spent the last 13 years working in sports, technology and gaming and am excited to bring that experience to Battlefy. It gives us an opportunity to take the learnings from these industries to help accelerate our growth as a leader in the esports industry."
John Choi | Vice president of user acquisition | ConsumerAcquisition

Choi joins ConsumerAcquisition after roles at Gravity Interactive, Capcom's Beeline Interactive, Glu Mobile, and Kablam. Most recently, he was head of user acquisition at Zynga, where he managed the worldwide user acquisition team across Zynga's full portfolio.
"John has extraordinarily deep experience in mobile game user acquisition driving profitable growth strategies for numerous app publishers, making him the ideal fit to lead our user acquisition strategy," said CEO Brian Bowman. "As our managed service business continues to grow, John will play an integral role in driving our Facebook, Google and Apple UA media buying strategy for years to come."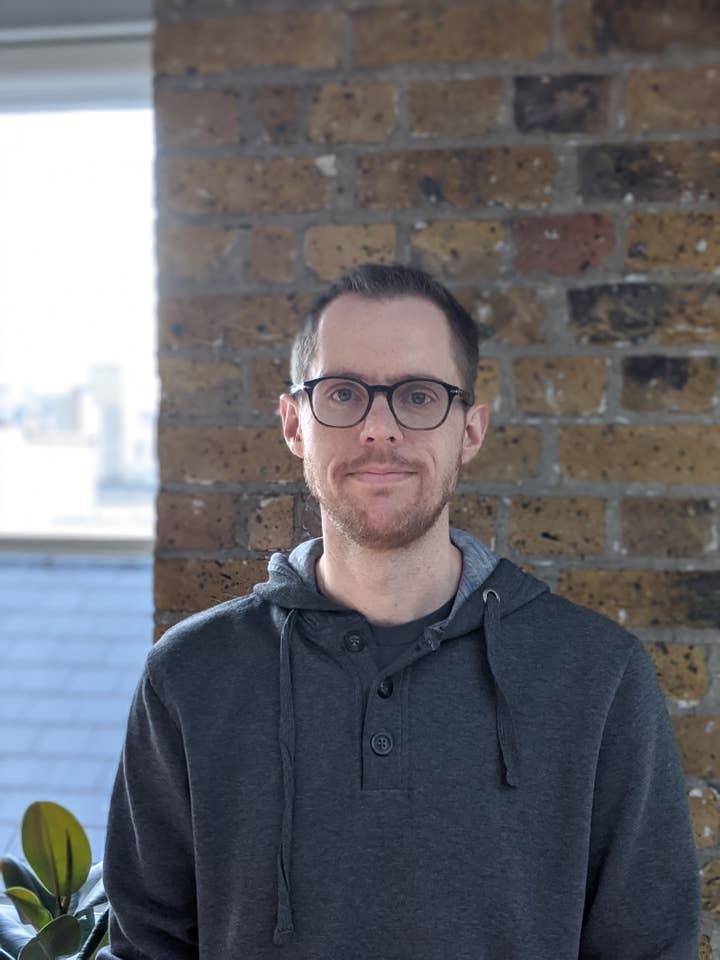 Chris Hohbein | Head of community and social | Hutch
Hohbein began his career in community and social media management over a decade ago and has since worked for companies including Natural Motion, Lionhead, and Jagex on titles including CSR Racing 2 and Fable and RuneScape.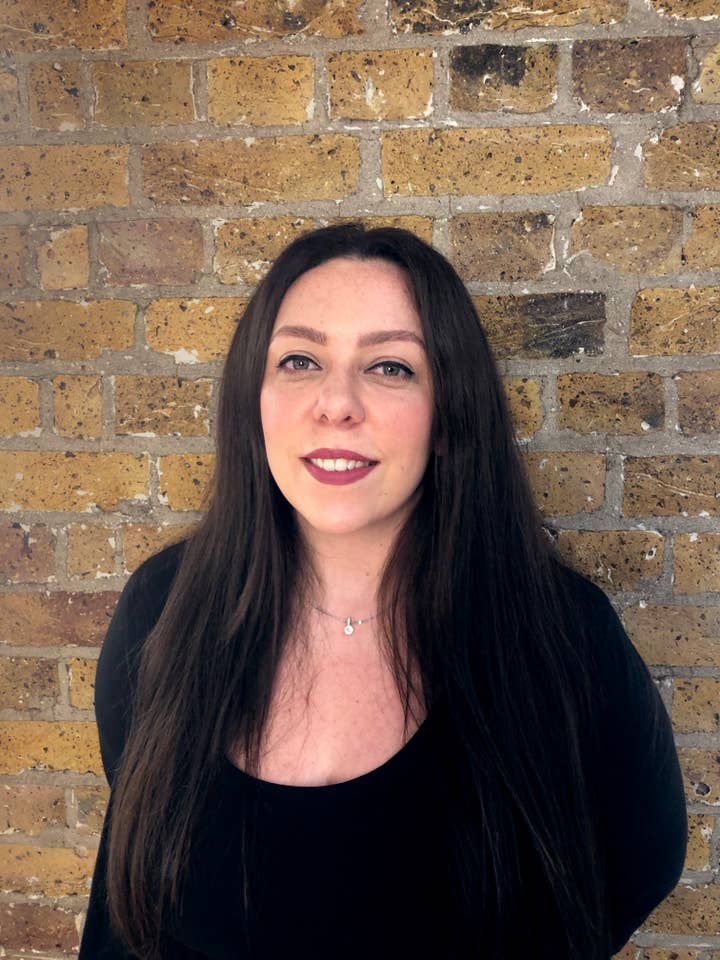 Katie Rossiter | Community manager | Hutch
Rossiter is a multimedia technology graduate who began her career in marketing for A Software Company, where she managed multiple social channels and campaigns for the travel brands of ASDA and David Lloyd. She later moved to management level and has worked with clients including The Guardian, Radio Times, Qatar Airways and Emirates.
Ian Webster | Senior community manager | Hutch
Webster began his career in community management over 11 years ago, working at Codemasters across their roster of action and racing titles, including Formula One. Following that he was responsible for heading up Forza community initiatives in the EMEA region for Turn 10 Studios.
"Since adding F1 Manager and Rebel Racing to our live-game catalogue, alongside the successful Top Drives, our communities have grown rapidly," said Hutch brand and marketing director Guy Pearce of all three new hires. "We wanted skilled, experienced talent managing our game communities. I'm excited to welcome Chris, Katie and Ian to Hutch to help us connect with our players in new and impactful ways."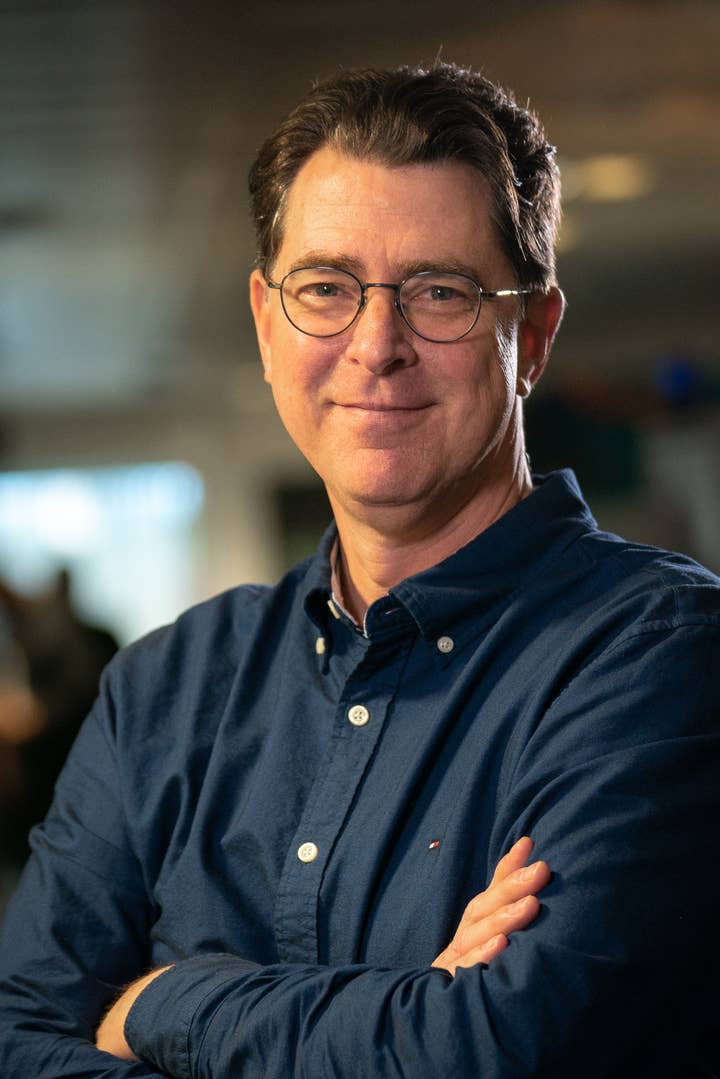 David Bamberger | Head of product marketing, Runescape | Jagex
Bamberger is a games industry veteran with nearly 25 years of experience in games marketing. Most recently he worked at Tencent America as Marketing Manager for PUBG Mobile. He has previously launched titles including Final Fantasy VII, Twisted Metal, Prince of Persia, Hitman, and Batman: Arkham Asylum.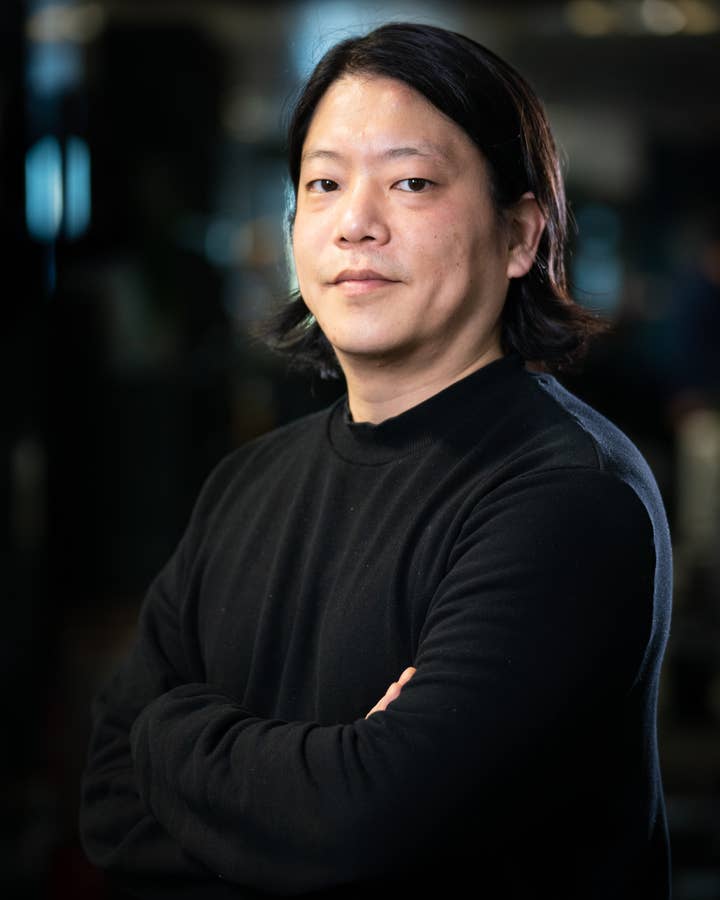 Ouni Kwon | Head of product marketing, Old School Runescape | Jagex
Prior to this, Kwon spent nine years at Wargaming, where he worked on World of Tanks and was most recently global product marketing director for Total War: Arena.
Joeray Hall | Creative services director | Jagex
Before joining Jagex, Hall spent more than 23 years at Blizzard Entertainment where he advanced from 3D artist through to senior management roles, including cinematics senior project manager.
Mike Donatelli | Product director, Old School Runescape | Jagex
Donatelli has nearly 20 years of experience in the industry, having begun his career at Mythic Entertainment. He is experienced in online gaming, having worked in senior roles on products such as Dark Age of Camelot, Warhammer Online and Wildstar.
Stewart Stanbury | Director of business development | Jagex
Throughout Stanbury's career he has worked with clients including Adobe, Dell, Ubisoft, EA, Rockstar, King, and Wargaming. Stanbury will be leading Jagex's outreach to external studios while seeking investment, retail and licensing opportunities for Jagex's corporate portfolio.
Anna Mostyn-Williams| Director of publishing partnerships | Jagex
Mostyn-Williams brings over a decade of experience working with brands such as Xbox, Quantic Dream and Discovery Communications as well as launching two technology start-ups. Mostyn-Williams will be leading on Jagex's outreach and relationships with platform, distribution and marketing partners.
"With the significant talent we're able to continuously attract to Jagex, it's very clear that big things lie ahead for the studio as we approach our 20th Anniversary of RuneScape," said Jagex CEO Phil Mansell of all the above new hires. "We recognise the importance of investing in exceptional talent, with 100 new hires welcomed to Jagex in 2019 alone, we have witnessed a record-breaking year whilst hitting exciting milestones, and we plan to continue to build our talent pool through 2020 and beyond."