Jobs Roundup: Sébastien Motte to head up third-party efforts at Quantic Dream
Lisa Anderson joins Jam City from Disney; Michael 'ODEE' O'Dell departs Team Dignitas; Gary Edwards now studio director for Sumo Nottingham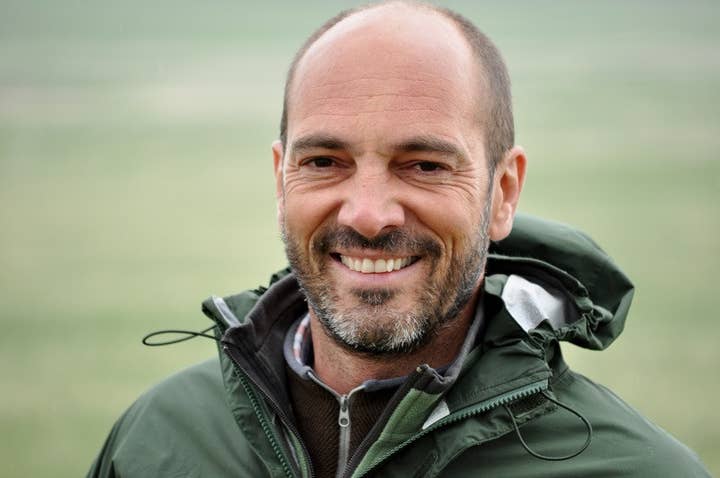 It can be difficult keeping track of the various comings and goings in the games industry, which is why we compile them in semi-regular round-ups.
If you have new appointments or transitions in your company that belong here, please fill out this form.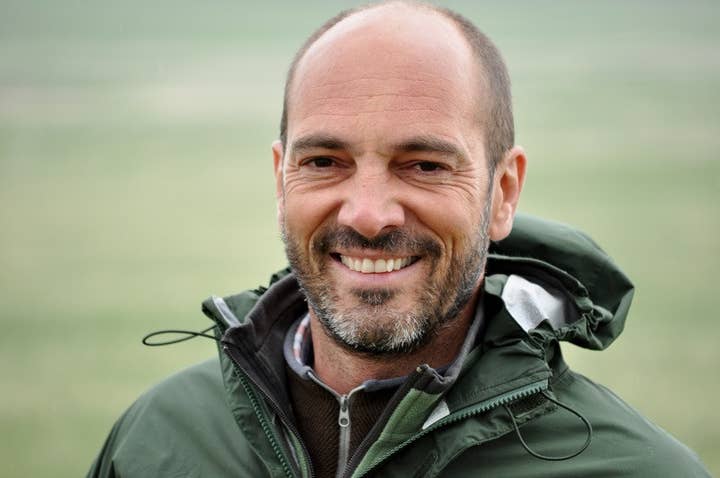 Sébastien Motte | Director, Third Party Studios | Quantic Dream
Quantic Dream wants to expand beyond just working with PlayStation, hiring Sébastien Motte to head up that effort, according to VentureBeat.
Motte previously co-founded LOOOK, Inc, a mixed-reality design studio that worked on the Microsoft Hololens, and has also recently done consulting work with Unity Technologies.
Most notably, however, he spent nearly 17 years at Microsoft in various marketing and business management roles, including helping launch the Age of Empries franchise and spending over a decade as senior director of worldwide business development.
"Quantic Dream has been an independent, triple-A developer for the past 22 years," Motte said. "With the NetEase investment, we are fully independent again. We are able to self-fund future development on multiple projects. And more importantly, with better digital distribution channels, there is an opportunity to become more independent and self publish."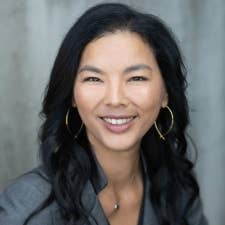 Lisa Anderson | Senior VP of Game Operations | Jam City
Lisa Anderson joins Jam City from a long career in various roles at Disney across both consumer products and gaming specifically.
In 2001, she began as the senior manager, global business services for Disney Consumer Products, where she worked for four years. She then spent five years with Disney Interactive Studios in business and operations roles, before moving to be VP, games for Disney Consumer Products and Interactive. She was then senior director, product & business operations for Disney Mobile Games from June 2012 until March of this year.
"Lisa is a fantastic addition to the team," said Jam City COO Josh Yguado, as reported by PocketGamer.biz.
"Her deep knowledge of Disney and its iconic IP combined with a strong track record for developing and growing franchise games makes her a perfect fit to lead the team as we execute on our strategic partnership with Disney."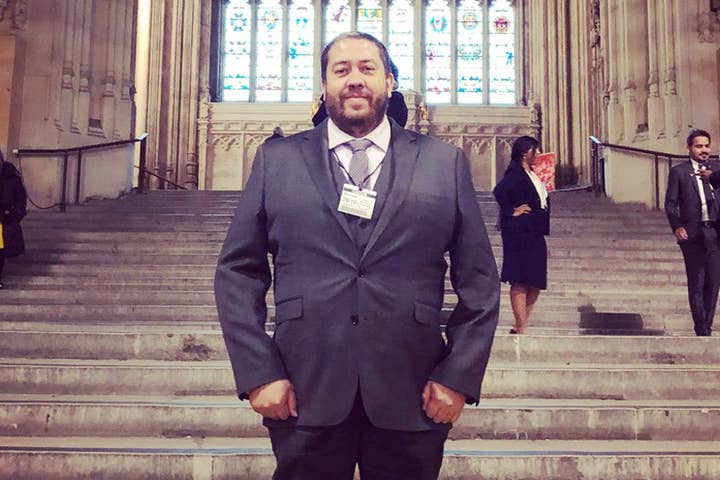 Michael 'ODEE' O'Dell | Founder | Model Esports Ltd.
The founder of esports organization Team Dignitas, Michael O'Dell, has departed the team and established his own holding company while seeking other types of work, according to Esports News UK.
O'Dell founded Team Dignitas in 2003, years before esports hit the mainstream. In 2016, the Philadelphia 76ers acquired a controlling stake in the team alongside Team Apex, merging the two.
Team Dignitas has said it will appoint a new general manager soon based in Los Angeles.
"I look forward to talking to a lot of people in the next couple of weeks," said O'Dell on Twitter. "I will continue to help build esports as I have been doing for 20 years. I am free to work immediately and my drive to see it succeed is as strong now as it was in 1999."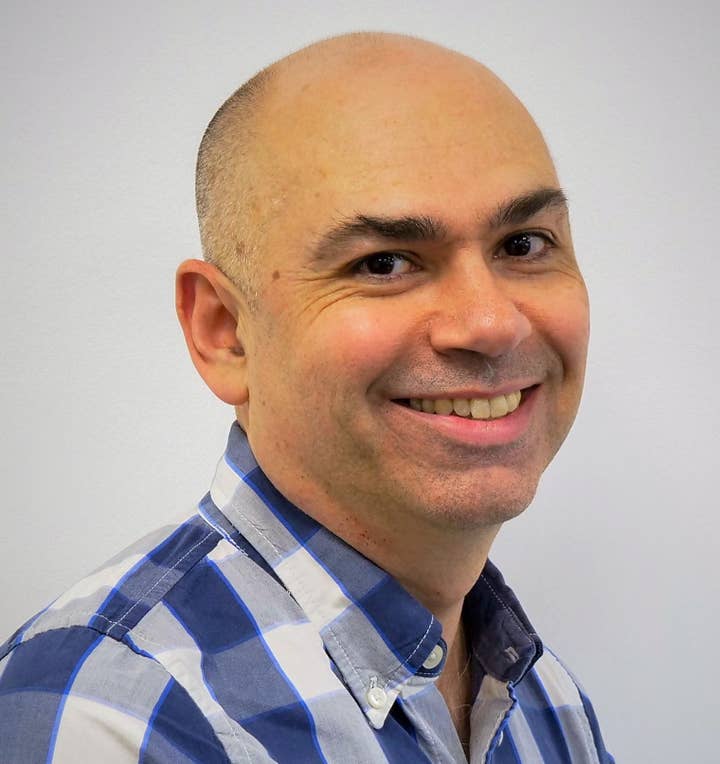 Gary Edwards | Studio Director | Sumo Nottingham
Previously production director, and with Sumo since 2005, Gary has played a key role in the development of many of Sumo's major titles and overall growth. He will now lead Sumo Nottingham, which was founded in 2016 and employs 80 developers.
Before working at Sumo, Edwards held production roles at Climax Online, Blue Monkey Studios, and Runecraft.
"Having worked with the incredibly talented team in Nottingham since the studio was established, I'm honored and excited to now lead them to their next phase of growth and creativity. We can't wait for people to see what we're working on," said Edwards.
John Hauck | Chief Financial Officer | Keywords Studios
Former Keywords CFO David Broderick has stepped down from his role for personal reasons, with John Hauck replacing him in a permanent capacity.
Hauck will join Keywords on November 1, 2019, and is currently the group financial controller and treasurer ant Rentokil Initial Plc.
"On behalf of the Board, I would like to thank David for his valuable contribution to Keywords over the last three years, said Keywords chief executive Andrew Day.
"We are looking forward to Jon joining the Group and taking his seat on the Board of Directors. His experience at Rentokil Initial...will be extremely valuable to us as we continue to grow Keywords Studios both organically and by acquisition."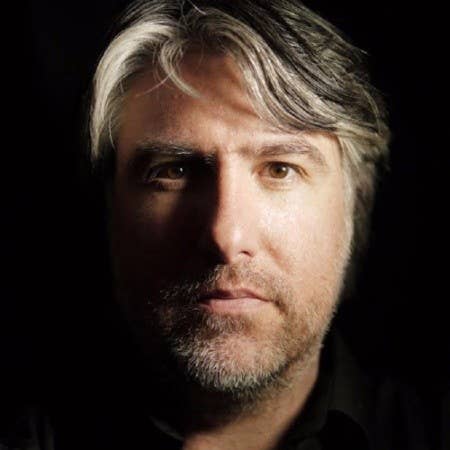 Kevin Abosch | Creative Director | Animoca Brands
Kevin Abosch is a conceptual artist based in New York City. Producing works in photography, sculpture, installation, and film, Abosch is famous for a number of original pieces, and has also worked extensively with digital tokens and blockchain.
For Animoca, Abosch will provide creative direction for projects such as F1 Delta Time and The Sandbox.
"The appointment of Kevin Abosch is another testament to the cutting-edge nature of the work we do at Animoca Brands," said Animoca co-founder and chairman Yat Siu. "We are privileged and honoured to be able to attract the top talent across different fields."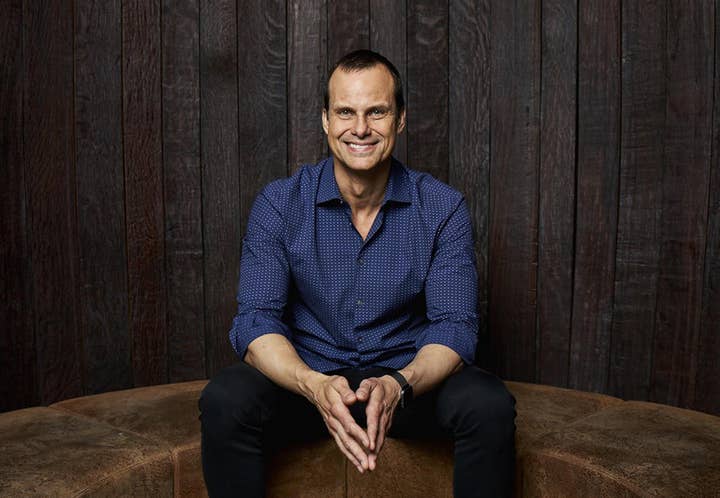 John Needham | Global Head of League of Legends Esports | Riot Games
After two years as managing director of Europe and one year as managing director of Europe and North America for Riot's publishing and operating organization, John Needham has been moved into a global role.
Prior to his time at Riot, Needham worked at Microsoft first as studio head for Lionhead on Fable Legends, and then as a general manager for US game studios.
"John's global experience, track record with our regional esports leagues, and true passion for gaming will accelerate the evolution of League of Legends into one of the leading sports and entertainment properties in the world," said Riot Games CEO Nicolo Laurent in a release shared by Esports Insider.
Previous co-heads of esports at Riot Games Jarred Kennedy and Whalen Rozelle have been placed in other roles at the company.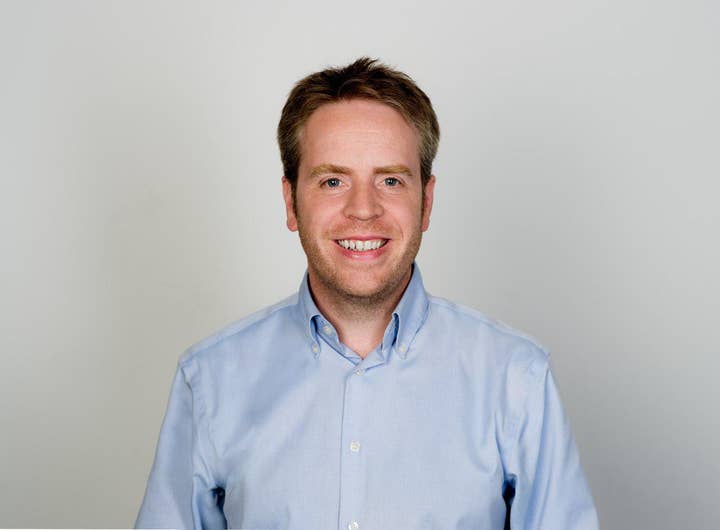 Ross Logan | Chief Financial Officer | Kolibri Games
Logan brings over 20 years of experience in corporate finance and operations to Kolibri Games. He previously held CFO positions at three other companies: casual games publisher Miniclip, ad tech provider Mozoo Group and most recently, game developer and publisher Wooga.
"This is a fascinating opportunity -- Kolibri has not only enjoyed exceptional growth over the last years, but also developed a unique corporate culture," said Logan. "I am happy to join this amazing team and am eager to add my expertise and professional experience."
"Ross is certainly the most high-profile addition to our leadership team yet," said Kolibri co-CEO and co-founder Daniel Stammler. "His appointment is exemplary for our ongoing evolution from a high-growth game developer to a well-rounded, sustainable games company able to navigate the dangerous waters of the mobile games market."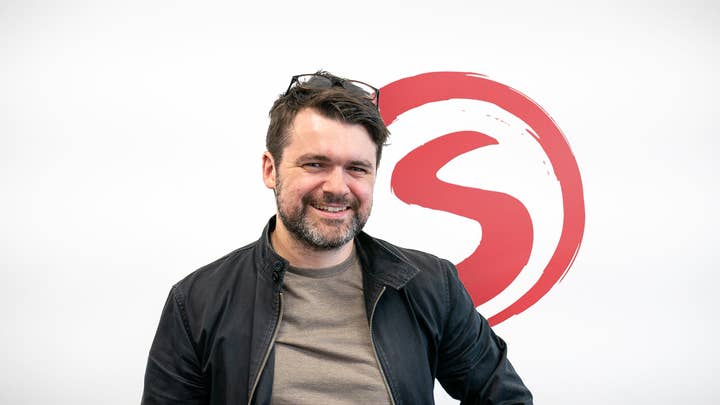 Kieran Holland | Talent Acquisition Manager | Sumo Group
Kieran Holland has experience leading international recruitment teams at companies including Amazon and BP.
"I'm thrilled to bring my experience of leading recruitment teams to Sumo," said Holland. "The need for a quality recruitment process, ensuring we're best placed to attract and hire the finest talent is something we clearly understand.
"It's an exciting time for our studios, and I look forward to my part in welcoming the world's best to join Sumo and Atomhawk."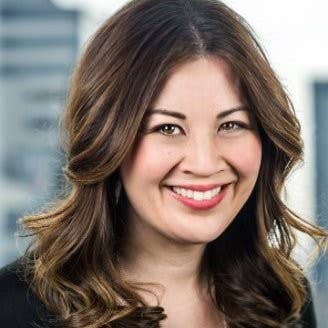 Sarah Iooss | Head of Sales, Americas | Twitch
Sarah Iooss joins Twitch after almost two years as EVP, revenue at Mic.
Prior to that, she spent fourteen years at Viacom, initially in ad sales for Spike TV and then for a decade in various senior, business-related roles, culminating as senior VP of business development.
Iooss will report to chief revenue officer Walker Jacobs as she heads up advertising and sales in North America, according to Variety.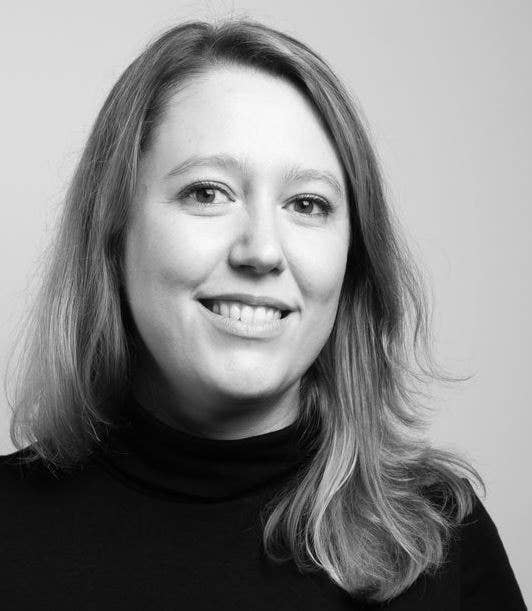 Gaelle Caballero | Head of Localization QA | Testronic
Gaelle Caballero joined Testronic in 2012 and has since expanded her responsibilities at the company, most recently as a localization QA manager.
She played a significant role in establishing the localization QA team at Testronic's Warsaw division, and also acts as co-chair of the company's Learning & Development Committee.
"Gaelle has consistently proved herself as an incredibly valuable member of the Testronic team, having been instrumental in setting up localization QA operations in Warsaw, as well as the subsequent integration and alignment with our global teams," said QA director Erik Hittenhausen. "We are delighted to appoint her as our new Head of Localisation QA."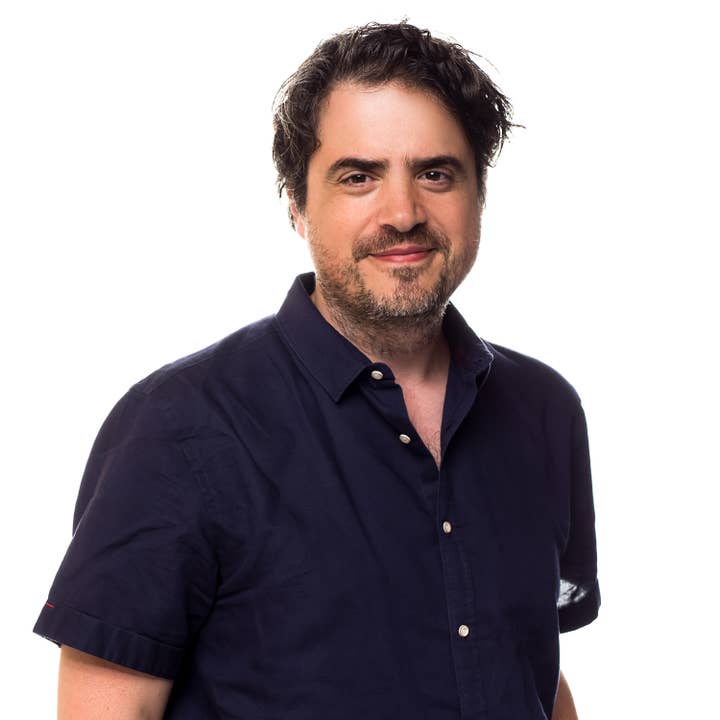 Britt Myers | COO and Head of Product | GameClub
Britt Myers joined GameClub after 4 years as the co-founder and Chief Product Officer of Homer Learning. Prior to Homer, Britt developed the hit word game W.E.L.D.E.R. for iOS.
"GameClub is at the intersection of all my professional career experiences," said Myers. "18 years founding companies and succeeding in start-up operations, four years as a modestly successful indie games developer in the early days of the App Store, and the last four-plus years leading product for a mobile subscription start-up, Homer Learning.
"Gaming, start-up, subscription - that made GameClub an impossible opportunity to turn down."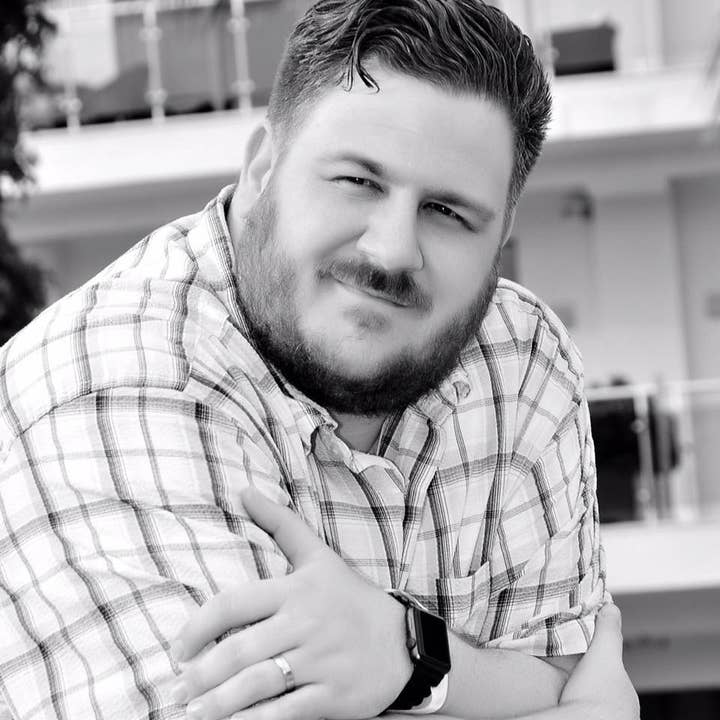 Nic van 't Schip | Global Marketing Director | Esport-Management
With over 15 years of experience in the games industry, Nic has worked in senior leadership roles for companies including Twitch, Perfect World, and Spill Games.
During this time, he worked on events like TwitchCon Europe, negotiated investment and M&A deals, and launched MMOs such as Dungeons & Dragons Neverwinter and Star Trek Online. Van 't Schip has also held an Advisory Board position at Abrakam Entertainment.
"Nic brings an incredible track record of building strong teams and successfully deploying strategic marketing initiatives in gaming," said Alexandre Amoukteh, co-founder of Esport-Management. "We are confident Nic will play an integral role in the growth of Esport-Management as we work to raise the next generation of esports athletes."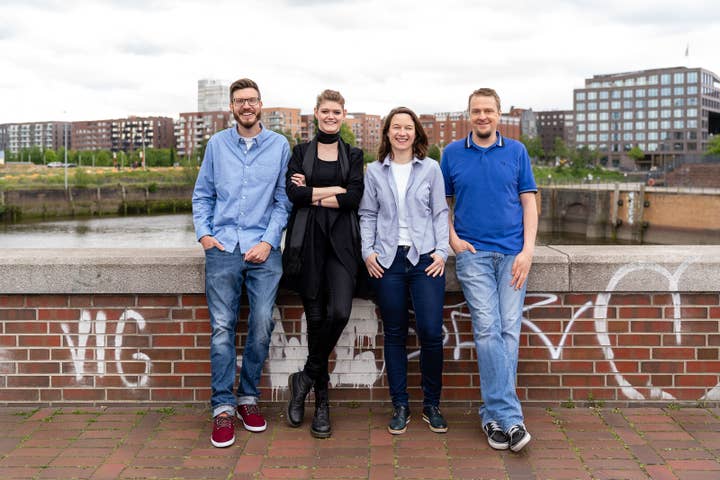 Multiple New Hires - gamecity:Hamburg
Dennis Schoubye | Project Manager gamecity:Hamburg
Previously, Dennis Schoubye served as senior PR manager at the Hamburg-based game developer InnoGames. Other prior professional experience includes roles with the PR agencies Faktor 3 and Quinke Networks, as well as Bigpoint.
"Due to a lack of resources, Hamburg has only been able to fulfill its pioneering role in supporting the local games industry to a limited extent in recent years," said Schoubye. "The creation of three new jobs for gamecity:Hamburg is a clear signal from the city that it intends to play again at the top of the national and international location competition over the coming years.
"In close coordination with the local game studios and gaming service providers, my team and I will launch new projects and initiatives for the Hamburg games industry within the coming months."
Anna Jäger | Communications
Anna Jäger worked previously as a media designer in Hamburg and is a passionate gamer. She is experienced in social media mangement, online marketing for companies, and media design, and worked as a video journalist for multiple TV stations.
René Leck | Event Management
René Leck worked previously as event manager throughout Germany and he is still working as sound engineer at his own indie games studio Ravage Games. Gaming and sound engineering are his passion and he is keen to start networking in Hamburg.
Annika Heilmann | Project Assistance
Annika Heilmann is currently studying game design at the University of Applied Sciences Europe in Hamburg. She has helped with project management for a year now and is already connected in the Hamburg games industry.
Multiple New Hires - Jagex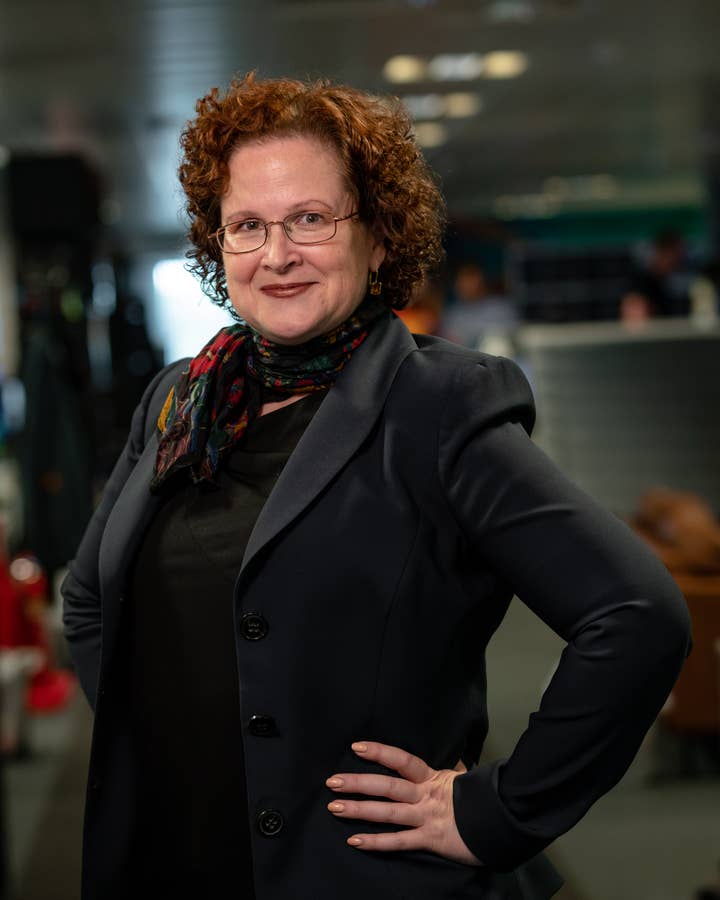 Melissa Bachman-Wood | Vice-President of Studio
After beginning her games industry career at Maxis, Melissa Bachman-Wood also held roles at Electronic Arts managing teams on The Sims franchise, Backbone Entertainment, Kixeye, and Jam City.
"I'm thrilled to join the Jagex team and delighted for the chance to enable our teams to deliver even more great games to our players," said Bachman-Wood. "I'm eager to help lead Studio strategy and execution to enable Jagex to excel in its ambition to be the home of living games, building out our world-class studio teams and processes."
James Burns | Technical Director
James Burns will be working with Jagex on a new, unannounced online action RPG. Previous work includes roles at PlayStation, Activision, and Splash Damage.
Malachy O'Neill | Director of Quality Assurance
Malachy O'Neill joins Jagex after roles at Nintendo Europe, EA, Microsoft, Natural Motion, and Zynga.
"With the significant talent we're able to continuously attract to Jagex, it's very clear that big things lie ahead for the studio," said Nick Beliaeff, SVP of game development. "These great new additions to the team add industry-leading experience and knowledge, which fuel our goals to build and expand RuneScape and Old School RuneScape for players on both PC and mobile, extend the franchise to new platforms and new game experiences, and bring new living games into the Jagex portfolio."
In addition, Mark Faulkner returned to Jagex as the new director of publishing platform, and Ben labon was promoted from lead operations engineer to IT director.
Multiple New Hires - Voodoo
Marcin Majchrzak | Games Designer
Marcin Majchrzak brings over eight years of games and software development experience to Voodoo. Marcin previously worked with Sandbox Global, Monkey Mafia, and the Game Factory.
Magnus Poppell | Games Designer
Prior to joining Voodoo, Magnus Poppell worked in various roles at studios such as Mamau IVS, Visma, Kipper Digital, and Miniklub EdTech ApS.
Mads Peter Vedsten Larsen | Senior Games Designer
Former co-founder and games designer at Mamau Games, Mads Peter Vedsten Larsen joins Voodoo with a decade of experience in game development and art design. Alongside eight years at Mamau, he also was a freelance background artist for WayForward Technologies.
Jakob Braunisch | Senior Games Designer
Jakob Braunisch has 10 years of experience in the gaming industry, crafting mobile titles for King and Activision-Blizzard, and lecturing about game design at S4G School for Games.