Real-world teams march further into eSports
Philadelphia 76ers become the first North American franchise to buy an eSports team, but it's just the latest deal in an ongoing trend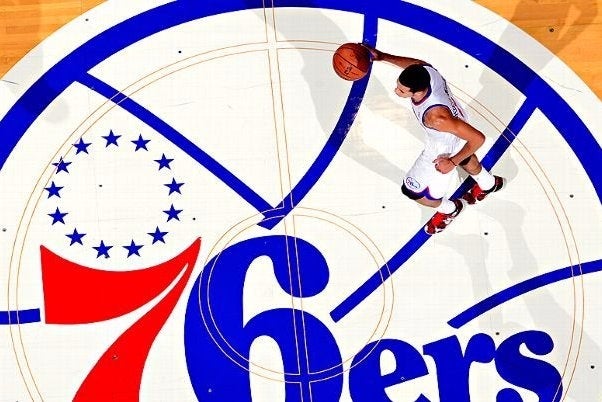 The Philadelphia 76ers has acquired controlling stakes in two prominent eSports teams, making it the first North American sports franchise to enter the space through a buyout.
Following the deal, Team Dignitas and Team Apex will be united under the Team Dignitas name, and will compete in a variety of events, including League of Legends, Counter-Strike: GO, Overwatch, Heroes of the Storm and Smite. Former Team Dignitas owner Michael O'Dell will be president of the unified outfit, while former Team Apex owner will be vice president and general manager.
The Philadelphia 76ers did not disclose the value of the acquisition, but the deal was completed in partnership with NextEquity Partners. The stated aim now is to turn Team Dignitas into the "dominant franchise" in global eSports, using the 76ers' knowledge of, "sponsorship, sales, branding, digital marketing, merchandising, publicity and more," in addition to, "player recruitment, development and wellness."
Commenting in an official statement, the 76ers' management team framed the deal as a turning point for eSports as a whole. Managing general partner Josh Harris claimed it would, "accelerate the already rapid pace of growth in eSports," while CEO Scott O'Neil pledged to, "reimagine corporate sponsorship," within the growing market.
However, while this may the first time that a North American franchise has acquired an eSports team, it's just the latest example of investment from real-world sports businesses. The German football club Wolfsburg hired a professional FIFA player in February this year. The UK's West Ham United followed suit in May, and both Schalke 04 (Germany) and Valencia (Spain) have both started full eSports teams in the time since.
A difference here seems to be the scale of the investment, though it is very much in line with a trend highlighted by Hi-Rez Studios' Todd Harris at Casual Connect USA this year. In a panel discussion about the lack of revenue in eSports at present, Harris pointed to money from real-world teams and professionals as a more reliable source of investment in the near future, citing Rick Fox and Mark Cuban as two in an expanding group of examples.
"Those investments, I can't put a number on it, but it's gonna go hard," Harris said. "More than double over the next year, of owners and high-wealth individuals who have invested in traditional sports investing in eSports."
Ultimately, this is not the revenue that eSports' pioneers are aiming for. When Activision Blizzard started its eSports push almost a year ago, it put broadcast revenues at the centre of its pitch to investors. In the 2014/15 season, CEO Bobby Kotick said, broadcasting generated $7 billion in revenue for the NFL, almost double the $4 billion made from sponsorship, merchandise and ticket sales combined.
But that money is not in eSports at present, and recent events have highlighted an imbalance in the way existing revenue is distributed. A company like Riot Games, for example, earns revenue from in-game transactions in League of Legends, some of which it has invested in nurturing the eSports scene that now surrounds its flagship product. However, the company has attracted criticism for creating an increasingly difficult commercial environment for pro LoL teams.
"Most LCS [League Championship Series] teams lose money because stipends are stagnant, sponsorships for LCS team operations are shrinking and the cost of player salaries, content production, support staff and housing costs are spiraling up," said Team SoloMid owner Andy Dinh said last month.
"Traditional major sports organizations own stadiums and franchise rights in a league. In my case, Marc [Merril, Riot co-founder] owns the game and the exclusive league and he just offers me a contract every December to participate in LCS, a slot which I risk losing twice a year. I can't earn anything related to LCS except what he pays me or allows me to earn."
Last week, Riot Games committed to a series of reforms, including revenue sharing with team owners and pro players.