Jenova Chen: "We Were Lucky"
Journey developer says a mixture of timing and reputation key to thatgamecompany's success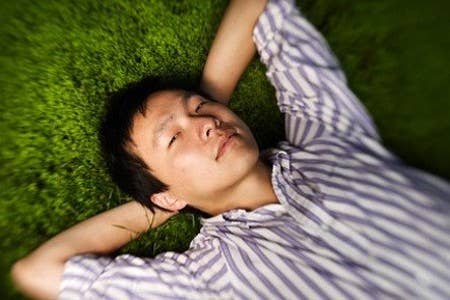 Indie developer Jenova Chen has explained that Journey would not have been possible without the mixture of luck and timing which saw thatgamecompany sign a deal with Sony for the launch of PS3.
"I think we were very lucky to be able to work with Sony," he told GamesIndustry International at GDC as he spoke about thatgamecompany's PlayStation Network deal.
"Right now digital distribution is the future but at that time no one was developing anything for it! When we signed the contract the PlayStation was due to launch in four months, so they were in dire need for content."
So no answers for developers looking for quick success tips then. He said the sales of the first title, Flow, led to the trust that enabled them to make the much riskier Flower.
"When we pitched Flower I didn't really know what the game was," he admitted with a smile. "I just said 'hey, we want to make a game that is about feeling of being in love to others.' Sony's publisher side was actually crazy enough to sign that."
Entertainment, in the end, is a food industry for feeling

Jenova Chen
"I think it was also because at the time Phil Harrison was the president and he was really trying to push for innovation because Microsoft had the lead."
Since the interview at GDC Harrison has actually signed a deal to take over the role of corporate vice president at the Interactive Entertainment Business for Microsoft.
Chen admitted that had he tried the same pitch with someone else in different circumstances, "I would be killed."
Thatgamecompany signed a three game deal with Sony, and Journey represents the final game in that deal. Chen fended of questions about whether or not they would sign up to a similar exclusive deal again, but its clear he's a man more interested in the message and feel of games than what platform its on.
The critics are currently swooning over Journey, a game based largely around anonymous strangers and sand, and Chen thinks it's because the industry and its consumers are craving a taste of something new.
"People are just getting tired of the same things. Maybe when Flower was launched three years ago people weren't necessarily that sick of the [traditional] games," he said, comparing the reaction to Journey with that of Flower.
"I think the most important thing is that it's 2012, it's not 2005, it's not 2007. Humans always have a desire for bigger variety, we started eating just fruit and raw meat, but look at how how diverse they type of food we're eating today is."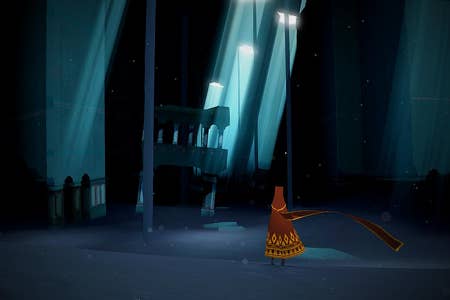 "Secondly I think we are just better as making games. We learn and we improve our skills. And Journey is also more conventional compared to the other games."
He was also surprised that more people weren't creating online games that did away with the traditional lobbies and online codes and friend's lists required by most titles.
"Everything I just talked about means shit to a kid," he said, his voice rising for the only time in the whole conversation.
"Everybody keeps talking about social games, but the social games today are not really socialised. You play an online multiplayer game, and the technology allows you to bring 64 people together but what they're doing is focusing on their own power. Not on connecting or being friends or having a shared emotional state together."
He hopes Journey will feel social without the need for points or powers, with gamers trading emotional investment rather than Farmville style barn components.
"Entertainment, in the end," he said, "is a food industry for feeling."
Journey was released on the PlayStation Store in the US yesterday, and will appear today for European territories. To read a breakdown of its reviews, click here.