Jenna Owens joins GameStop as chief operating officer | Jobs Roundup
Microsoft hires Marcos Waltenberg as Xbox director of global partnerships, Stephen Totilo moves to Axios as gaming reporter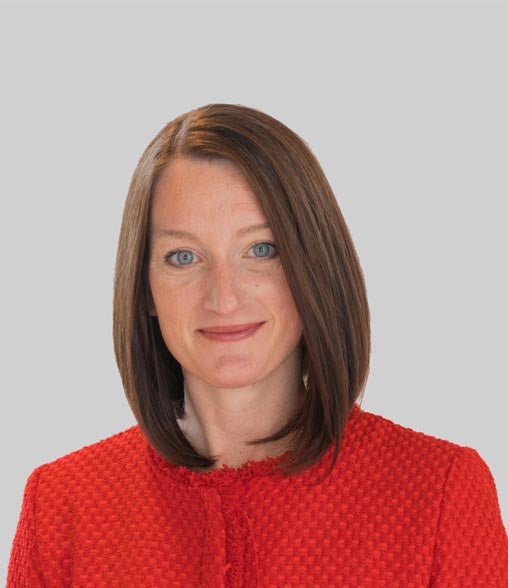 It can be difficult keeping track of the various comings and goings in the games industry, which is why we compile them in semi-regular round-ups.
If you have new appointments or transitions in your company that belong here, please send the names of the appointees, new role and company, and prior role and company to newhires@gamesindustry.biz.
Jenna Owens | GameStop chief operating officer
Former Amazon director and general manager of distribution and multi-channel fulfillment Jenna Owens joined GameStop as chief operating officer.
For years, Owens served as director for various departments at Amazon. Her history within the tech industry also includes working at Google as well.
Another Amazon executive joining GameStop alongside Owens was Elliot Wilke. Wilke was formerly a director of Amazon Fresh Store and is now chief growth officer at GameStop.
Amazon executive acquisitions have been popular for GameStop recently. In February Matt Francis, former Amazon web services leading engineer, was hired as chief technology officer for GameStop.
Also joining GameStop recently was a quartet of new VPs. Ken Suzuki joined as vice president of supply chain systems while Neda Pacifico is the newly appointed senior vice president of e-commerce. Andrea Wolfe signed on as vice president of brand development, while Tom Petersen is vice president of merchandising.
Marcos Waltenberg | Xbox director of global partnerships
Former Netflix marketing director Marcos Waltenberg has joined Microsoft as Xbox director of global partnerships.
Waltenberg joined Netflix in 2016 as director of partner marketing for Latin America, before moving on to a role as Director of partner marketing for the US/Canada region in 2020.
He's previously worked in partnerships and marketing for Fox (film, TV and Sports), and Twentieth Century Fox as well.
"After a fantastic 5-year journey with countless stunning colleagues at Netflix I'm thrilled to share that I am joining Team Xbox to lead the global partnerships group," Waltenberg said.
"I can't wait to learn from the teams behind the iconic Xbox brand, products, services and games (so many amazing games!), and I look forward to doing great things together at such an exciting time of change, growth and new opportunities in the world of gaming."
Stephen Totilo | Axios Gaming
Former editor-in-chief of Kotaku Stephen Totilo was hired by Axios to oversee a daily gaming newsletter for the mainstream outlet.
In February, Totilo left Kotaku which he originally joined in 2009 as deputy editor and became editor-in-chief in 2012. Prior to joining Kotaku, Totilo was a reporter for MTV News.
Announcing his new role on Twitter, Totilo said:"It's rare for a mainstream outlet to commit to gaming coverage, which is one of the reasons I'm excited to join Axios. We're doing it!"
Other recent appointments around the industry include:
Kevin Lin | Boardmember, Krafton
Previously: co-founder and chief operating officer, Twitch
Geoff Sawyer | United Talent Agency agent for video games and music
Previously: Director of global music services, Red Bull
Mark Ward | Senior corporate communications manager EMEA at Wizards of the Coast
Previously: Senior publicity manager, Warner Bros. Entertainment UK
Andrew Green | SVP operations & growth, Stillfront Group
Previously: Partner, Andreessen Horowitz
Yves Le Yaouanq | Chief content officer, Focus Home Interactive
Previously: Senior open innovation manager, Ubisoft
James Easton | Programmer, Huey Games
Previously: Graduate
Joshua Riley | Programmer, Huey Games
Previously: Graduate
Dan Ayoub | Certain Affinity VP of Canadian operations and Toronto studio GM
Previously: General manager of education at Microsoft and 343 Industries' former external studio head
Amila Gacanica | Head of commercial strategy, Secret Mode (Sumo)
Previously: Business development manager, Sega
Vaiva Vitkute | PR coordinator, All in Games
Previously: Senior account manager, Plan of Attack
Ben Ellis | Publishing scouting manager, Kwalee
Previously: Product acquisitions, Team17
Artem Chupryna | Publishing manager, Kwalee
Previously: Publishing manager, Homa Games