Jawfish Games staff axed - report
Seattle developer preparing to close after failed $20m acquisition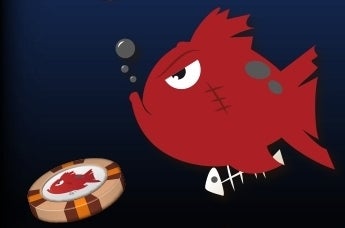 The Seattle-based online developer Jawfish Games has laid off its staff and is now making preparations for its imminent closure.
According a to a report on Geekwire, the company collapsed following a failed acquisition deal by another company in Seattle. Jawfish co-founder Phil Gordon, a onetime professional poker player, explained as much to his staff in a message posted to the company's Google Group, in which he admitted that the company was now, "winding up operations."
"We'd spent all our remaining runway on legal to get to a definitive agreement. No further acquisitions were on the table, and no financing was available - the games space has gotten incredibly soft and difficult. Acquirer then knew we were broke and couldn't afford to sue, so they refused to pay the break fee. Classy," Gordon wrote of the failed deal, which he claimed was, "completely out of the blue."
"Three days away from being the hero and turning a business plan on the back of a napkin into $20m in 20 months, now I'm the goat that ran an award-winning startup into the ground and lost everyone's money. That's the way the world works, I suppose."
GamesIndustry International has reached out to Jawfish for official confirmation of its circumstances, but anecdotal evidence supports the veracity of Geekwire's report. The company Twitter account has not been used since November 1 2013, for example, while the "Meet The Team" section of its website is a blank page. A group picture on the site shows 26 employees, all of whom are believed to have lost their jobs.
Jawfish was founded in January 2012 by a "group of eight technologists" that included Gordon. It released two games under its own brand: Jawfish Poker and Jawfish Words.
The problems at the studio were hinted at by former employee Tadhg Kelly, who left Jawfish to join Ouya in October last year. At that time, the studio had decided to abandon the multiplayer mobile games it initially set out to create.
"Mobile has become incredibly difficult to crack without an immense bank balance because of the escalating costs of user acquisition, and the smart choice for Jawfish became to pivot into technology provision in the casino space," Kelly said at the time.
"While wishing them all the luck in the world, that change didn't make a lot of sense for me."