Ouya hires free-to-play specialist
Ex-Jawfish creative director Tadhg Kelly signs on as microconsole expands availability to new countries, retail locations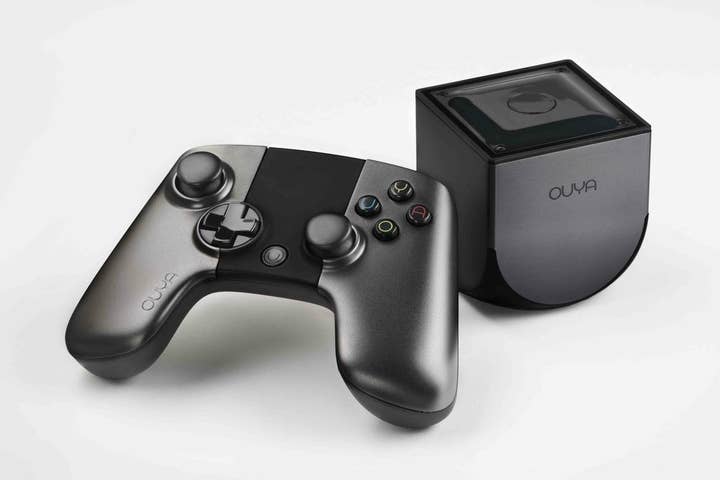 Tadhg Kelly is getting out of the mobile business. The former creative director of Jawfish Games posted an update on his What Games Are blog announcing that he had left the mobile game studio to work at Ouya.
The move was precipitated by Jawfish's recent decision to abandon the multiplayer mobile game market.
"Mobile has become incredibly difficult to crack without an immense bank balance because of the escalating costs of user acquisition, and the smart choice for Jawfish became to pivot into technology provision in the casino space," Kelly said. "While wishing them all the luck in the world, that change didn't make a lot of sense for me."
The move to Ouya will let Kelly work in the nascent microconsole market. While he acknowledges there are "half-a-hundred million problems to overcome," Kelly said he believes there's a huge potential there to disrupt the traditional console market. His role at Ouya will involve acquiring games to bolster the system's catalog, as well as advising developers who would like to better incorporate free-to-play mechanics into their titles.
In other Ouya news, the system is widening its distribution. As reported by Polygon, Target has become the first US retailer committed to stocking the system regularly in all of its stores. As a result, Ouya will commence national advertising campaigns. In concert with that, the company is rolling out new packaging that will place a greater emphasis on its games, and will introduce demo kiosks to stores next year. Later this month, the microconsole will also launch in France, Italy, Germany, Spain, and the Middle East.