Japanese console market sunk to 26 year low in 2015
Physical software sales down 16 per cent, hardware down 8.5 per cent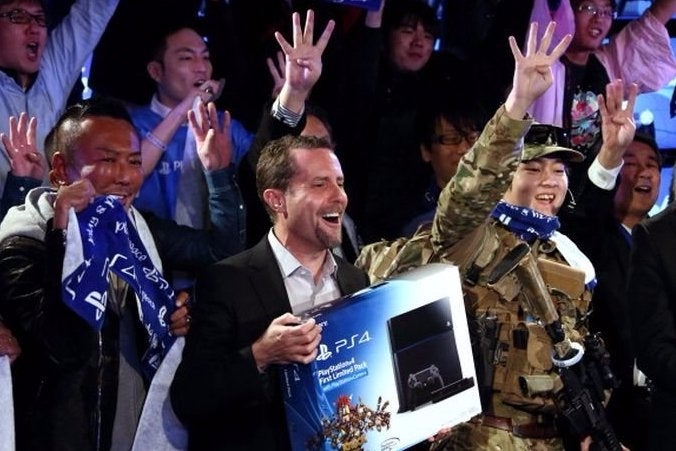 The market for physical games in Japan continued its decline last year, with software sales dropping by 16 per cent versus 2014.
According to data released as part of Famitsu's annual report - sourced by VG247 - the value of the Japanese console market fell by 13 per cent to ¥321 billion ($2.7 billion), its lowest point in 26 years. In addition to the 16 per cent drop in software sales, hardware also fell by 8.5 per cent.
However, these figures are more significant of transition than disaster. While the Japanese console market is ailing, it is one of the world's most lucrative territories for mobile games. In June 2015, Famitsu estimated the value of the country's mobile market at $5.8 billion, up 18 per cent year-on-year. Add in online PC games and that number was larger still: $6.4 billion.
In his article analysing Konami's apparent move away from AAA console development, our own Rob Fahey put it like this: "Mobile is the right business to be in if you're a major publisher in Japan right now. It's where the audience has gone, it's where the revenues are coming from, and almost all of the cost of a mobile hit is marketing, not development."
Famitsu's charts for 2015 are below, starting with software:
1. Monster Hunter X (Capcom) 3DS - 2,441,977
2. Yo-Kai Watch Busters: Akaneko-dan / Shiroinu-tai (Level 5) 3DS - 1,965,202
3. Animal Crossing: Happy Home Designer (Nintendo) 3DS - 1,282,880
4. Splatoon (Nintendo) Wii U - 1,064,897
5. Dragon Quest VIII: Journey of the Cursed King (Square Enix) 3DS - 864,865
6. Super Mario Maker (Nintendo) Wii U - 674,194
7. Monster Strike (Mixi) 3DS - 636,709
8. Yokai Watch 2: Shinuchi (Level 5) - 3DS - 625,223
9. Rhythm Heaven: The Best+ (Nintendo) 3DS - 607,343
10. Fire Emblem Fates: White Kingdom/Black Kingdom (Birthright / Conquest) (Nintendo) 3DS - 538,669
And hardware:
1. Nintendo 3DS (including 3DS, 3DS LL, New 3DS, New 3DS LL) 2,189,900
2. PS4 1,205,163
3. PS Vita (including Vita TV) 959,342
4. PS3 188,207
5. Wii U 82,304
6. Xbox One 18,093