Iwata backs quality over consistency as Wii U falters
Nintendo's president says gaps in Wii U release schedule were due to a conscious choice for better products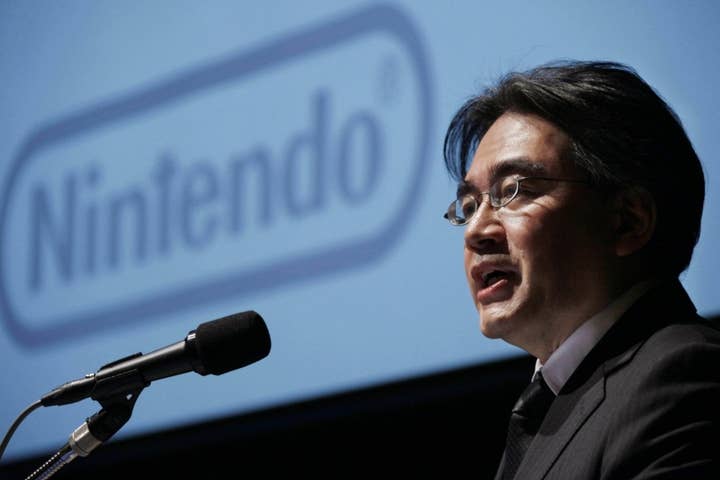 Nintendo's Satoru Iwata has attributed the Wii U's loss of sales momentum to the company prioritising quality over consistency in its software
In a call with investors that followed Nintendo's recent financial results, Iwata fielded numerous questions regarding the slow performance of the Wii U and the decision to make decisive changes to Nintendo's management structure.
Iwata conceded that the Wii U's sales have been adversely affected by its thin release schedule, but, he said, this was a deliberate choice by Nintendo - a choice rooted in the company's values.
"We were faced with the alternatives of taking time to refine our products or launching them without too many intervals," he said. "After careful consideration, we selected the first option because we believe that from a mid-and-long term perspective it is more important to improve customer satisfaction with each game.
"The future of the industry depends on the number of games developers release that consumers consider to be fresh and worth paying for"

Satoru Iwata, Nintendo
Iwata pointed to Fire Emblem: Awakening and Luigi's Mansion 2: Dark Moon on the 3DS as examples of the sort of success that high standards on specific platforms can bring - and evidence that gamers still crave "carefully developed" experiences. The delayed Wii U games, including Pikmin 3, are merely subject to the same rigorous standards.
"I believe the future of the video game industry depends on the number of games developers release that consumers consider to be fresh and worth paying for," Iwata said.
"We decided to take time to add the final touches to ensure that consumers fully feel that they are valuable titles. The brand of a franchise would be completely degraded without customer satisfaction. This is why we delayed the release schedule of such games [as Pikmin 3]."
When asked to identify any future bottlenecks in production - a strong possibility given the apparent lack of strong third-party enthusiasm for the Wii U - Iwata pressed the rising difficulty of creating $50 to $60 retail software that passes muster with modern consumers in terms of value. Games that once would have been successful are now judged in very different ways.
"These days it is becoming increasingly challenging to determine the minimum development resources required for customer satisfaction," he said.
"However, the sales of popular games are much larger than in the past. Therefore, if we create more hit games, the software development business can still be very profitable. All games break even if they sell millions of copies worldwide, so we will continue to do our best to develop games which have high sales potential."
Of course, in the digital world, it simply isn't necessary to think in terms of $50 and $60, and Iwata pointed to evidence of Nintendo's belated attempt to develop its online business: a quarter of Animal Crossing: New Leaf's sales last fiscal year were digital, as were 10 per cent of sales for the recently released Tomodachi Collection.
In an encouraging development, Nintendo's research indicates that, among people who bought a game via download, substantially more than half also made their next purchase as a download.