Introversion's Prison Architect paid alpha raises over $100,000
Tiered payment system boosts UK developer's latest project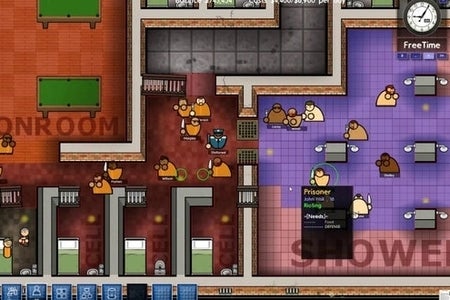 Introversion's latest title, Prison Architect, has raised over $100,000 in its first days, as users download and pay for access to the maximum security prison sim.
The alpha build went live on Wednesday September 26, and offers players a range of payment options through a pre-order system.
Speaking at the Eurogamer Expo over the weekend, Introversion's Chris Delay and Mark Morris revealed that in 72 hours the game had raised $101,145 with 2667 sales, with tiered pricing ranging from $30 to $1000.
A tiered pricing system inspired by Kickstarter offers multiple options, from access to the alpha and a copy of the game, to art books and soundtracks, special editions and users paying to be digitalised in the game. The exact break down of those sales follows:
Base ($30) - 1801
Aficionado ($35) - 343
Introversioner ($40) - 134
Name in the Game ($50) - 302
Physical Pleasures ($100) - 69
Digital-Immorto-Criminalise Your Face ($250) - 13
Shake it Like a Polaroid Picture ($500) - 1
Warden Norton I Presume? ($1000) - 4