Intent Media acquired by NewBay Media
MCV and Develop publisher becomes part of US group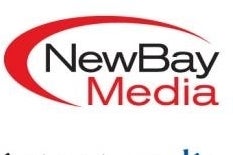 MCV and Develop publisher Intent Media has been acquired by North American publishing group NewBay Media.
The move includes a purchase of all of Intent's publications, including print and online games industry trade journals MCV and Develop. Other Intent properties include Music Week, ToyNews and Bike Biz.
Both parties involved in the deal have heralded it as an opportunity to expand audiences and broaden portfolios.
"Strategically, our plan has always included international expansion," said NewBay CEO Steve Palm. "I am pleased that we were able to do this with a company that so perfectly complements our own portfolio and mission.
"The addition of Intent immediately enhances our ability to serve the Broadcast, Pro Audio and AV markets. Further, Intent's terrific team and operating platform open up new opportunities for global expansion of our powerful U.S. brands, as well as development of Intent's market-leading Gaming, Music and Computer/Mobile Retailing brands into the U.S."
Stuart Dinsey, who founded Intent Media and is the current managing director, will continue in his current role, managing the group's UK and European presence.
"Intent has constantly expanded, becoming one of Europe's biggest specialists in business media for entertainment markets," Dinsey added. "Our entrepreneurial spirits and on-going ambitions fit perfectly with NewBay. Together, we look forward to exploring further growth opportunities."
NewBay was founded in 2006 and consists of a number of consumer and professional electronics publications including Pro Sound News and Pro Sound News Europe, Systems Contractor News and Installation, TV Technology and TVB Europe. The company has made a string of recent acquisitions, with six outside companies coming under the NewBay banner in as many years. Each has continued to operate independently as part of the group.